16 Actors & Actresses Who Never Saw Their Last Movie
You are here: Home / Bizarre Stuff / 16 Actors & Actresses Who Never Saw Their Last Movie
16 Actors & Actresses Who Never Saw Their Last Movie
TUPAC SHAKUR: The rapper, 25, was killed in a 1996 drive-by shooting after completing two films, "Gridlock'd" and "Gang Related," both of which were released the following year.
CHRIS FARLEY: The pudgy SNL funnyman died of a drug overdose in 1997. His final film, "Almost Heroes," was released the following year.
BRANDON LEE: The son of martial arts film star Bruce Lee died in a mishap on the set of "The Crow" just eight days before filming was to be completed.
BRUCE LEE: The martial arts star died at 32 from a cerebral edema, one month before the release of his last film, "Enter the Dragon."
JEAN HARLOW: Harlow was just 26 when she died of kidney disease just a month before release of her 1937 film "Saratoga."
JAMES DEAN: "Rebel Without a Cause" was released one month after Dean, 24, was killed in a 1955 car accident.
CLARK GABLE: Gable died of a heart attack at 59 before the 1960 release of the film "The Misfits."
PHIL HARTMAN: SNL star was shot and killed by his wife, Brynn Hartman, in a 1998 murder-suicide two months before the release of his film "Small Soldiers."
NATALIE WOOD: The "West Side Story" starlet drowned in 1981 just before the completion of the science-fiction thriller "Brainstorm."
HEATH LEDGER: His performance as the Joker in the summer blockbuster "The Dark Knight" earned rave reviews, died months before the film hit theaters.
MARILYN MONROE: Died in 1962 before premiering "Something's Got to Give."
SPENCER TRACY: The 67-year-old screen star died of a heart attack after completing "Guess Who's Coming to Dinner."
AALIYAH: The R&B star died in a 2001 Bahamas plane crash before the release of vampire flick "Queen of the Damned."
JOHN CANDY: The comedian dropped dead in 1994 while on location filming "Wagon's East." Another Candy film, "Canadian Bacon," was released after his death.
RIVER PHOENIX: Died of drug-related heart failure four months before his film, "Silent Tongue," came out.
GARY COOPER: Screen legend died of cancer in 1961, just a month before the release of his British mystery film "The Naked Edge."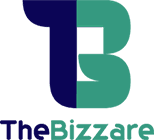 Essential Covid Supplies All Employers Need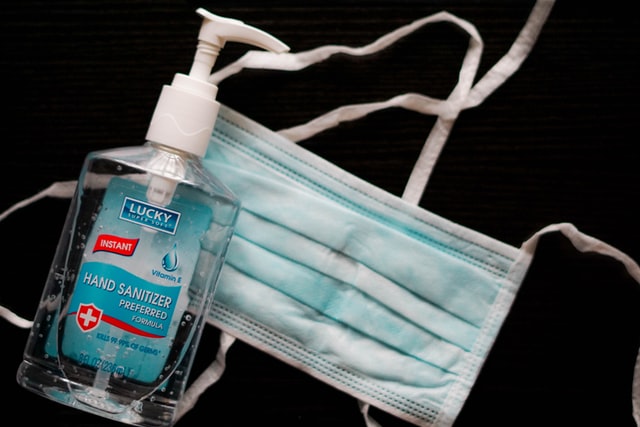 If your business is able to continue running as normal throughout the coronavirus pandemic, keeping your customers and employees safe should be on the forefront of your mind. Over the past year, businesses have had to make some serious changes to the way that they are run in order to ensure that the virus is not spread on the business premises and that individuals can work on or use business facilities as safely as possible. When it comes to keeping everybody safe, these are just some of the essentials that today's businesses now need. 
Face Masks
Face masks have been mandatory in the UK since spring 2020 for anybody in a public place, including most businesses. This means that unless they have a medical exemption, you will need to ask your employees to wear a face covering while at work. Many companies have gone one step further to provide their employees with branded, comfortable face masks to wear as part of their uniform, although regular surgical or cloth face coverings will also suffice. It is also a wise idea to keep face coverings to give or sell to customers that need one when they come to the premises. 
Hand Sanitiser
Regular hand hygiene is still one of the best ways to prevent the spread of the coronavirus, and we are likely to see hand sanitising stations in big businesses like supermarkets for a long time to come. Providing your customers and staff with as many opportunities as possible to keep their hands clean is important regardless of the business that you run. Employees will benefit from having a personal sized bottle of alcohol hand sanitising gel to keep on their person while customers can use a sanitising station placed at the entrance and exit to the business. 
Thermometer
Many businesses have added a thermometer to their collection of coronavirus medical supplies, which is used to check the temperature of staff members and perhaps even customers upon arrival to the business. Since one of the first symptoms of COVID-19 is a high temperature and may not be noticeable in the early stages, using a thermometer to scan an individual's forehead and take their temperature can be a very useful option for reducing the risk of infected yet asymptomatic people entering the business premises. 
Antiviral Cleaning Products
Regardless of the industry, any business that involves people coming together from different households must take cleaning even more seriously than they once did. Good antiviral cleaning products should be used multiple times per day, particularly on high-touch areas like card payment keypads, door handles, and light switches. Thorough cleaning with an approved antiviral disinfectant will kill COVID-19 particles that might be lurking on surfaces throughout the business and reduce the risk of infection. 
Keeping everything clean, regular hand washing and sanitisation, wearing face masks and keeping an eye on potential symptoms are key to keeping employees and customers safe in your business through this pandemic. For this, many businesses have had to add different supplies to their normal inventory.