Celebrities In Fairy Tale Scenes
You are here: Home / Celebrities / Celebrities In Fairy Tale Scenes
Celebrities In Fairy Tale Scenes
At the request of Disney, Annie Leibovitz has taken photos of celebrities based on the magic of Walt Disney's theme parks. They are part of a new promotion for the Year of a Million dreams. Each image features a scene from a Disney movie with a special featured celebrity transformed into the role of a fabled Disney character.
Scarlett Johansson
As Cinderella, Scarlett Johansson is seen running down a flight of stairs as the clock strikes midnight with her glass slipper unknowingly left behind. The tagline reads, "Where every Cinderella story comes true." Befitting a true princess, Johansson wears a stunning, one-of-a-kind Harry Winston tiara — a dazzling piece in platinum with more than 62 carats of sparkling diamonds and valued at $325,000. The dress worn by Johansson is a custom-made, Cinderella-inspired gown designed by Nicoletta Santoro.
Rachel Weisz Actress Rachel Weisz as 'Snow White.'
Beyoncé Knowles, Oliver Platt and Lyle Lovett
Beyoncé appears as "Alice in Wonderland," twirling in a teacup, accompanied by Oliver Platt as the Mad Hatter and Lyle Lovett as the March Hare. The tagline reads, "Where Wonderland is your destiny." "It's two great imaginations coming together — Disney and Annie Leibovitz," said Lovett. "To be along for the ride really is quite something, just knowing that you're going to be part of a great Disney character. And then when you step into the imagination of Annie Leibovitz, you know you're in another world."
Jessica Biel
Jessica Biel is portrayed as Pocahontas in a photo illustration titled "Where Dreams Run Free."
David Beckham David Beckham plays the part of the gallant Prince Phillip from "Sleeping Beauty," atop his trusted steed fighting the evil dragon. The tagline reads, "Where imagination saves the day." "There were many Disney characters I liked as a kid," said Beckham. "Now my sons love the Disney characters and it's a big part of their lives, a big part of many children's lives around the world. So to be part of that is an honor and very exciting. "I love going to Disney, I'm like a big kid," he added.
Gisele Bundchen, Mikhail Baryshnikov and Tina Fey This scene entitled "Where You Never Have to Grow Up," features supermodel Gisele Bundchen portraying Wendy Darling, with dancer Mikhail Baryshnikov as Peter Pan and actress Tina Fey as Tinker Bell.
Jennifer Lopez and Marc Anthony Jennifer Lopez, posed as Jasmine and husband Marc Anthony as Aladdin from Disney's "Aladdin," travel over the Arabian desert in a piece called "Where a Whole New World Awaits."
Whoopi Goldberg Whoopi Goldberg as the Genie from "Aladdin".
Roger Federer Tennis ace Roger Federer, who has been the #1 ranked men's tennis player in the world for four consecutive years, portrays King Arthur and pulls a sword from the anvil that holds a magical grip upon it. The gallant scene is reminiscent of Disney's animated film 'The Sword in the Stone,' in which a young King Arthur follows the wizardly teachings of Merlin. 
Julie Andrews and Abigail Breslin Julie Andrews portraying the Blue Fairy from Disney's 'Pinocchio' with her 'apprentice' fairy, portrayed by starlet Abigail Breslin.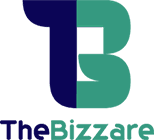 What Do I Need To Think About When Running An Event?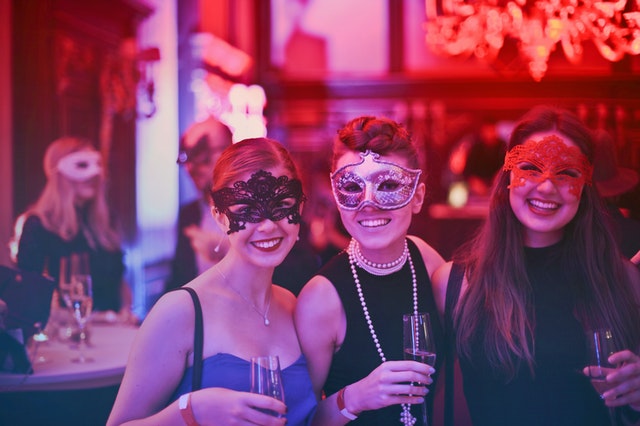 Whatever event it is, running included, that you are organising, you will need to think about those taking part as much as those attending. They will want to be provided for in terms of seating where applicable, food and drink to consume, and toilet facilities. With the last one in mind, there are websites who specialise in portaloo hire who can take care of that particular function.
Seating
When organising the seating for an event, you will need to consider that there are different kinds of seating arrangements, assuming that it is not an event where it is considered that people will stand to watch. Sometimes standing might be the best way to obtain a view. In the case of a wedding, seating will be particularly important. To consider the different types of seating we should define a few.
Banquet – Like a round dining table, audience is seated around a circumference.
Boardroom – With a large, elongated table.
Cabaret – Audience seated in an arc.
Classroom – Chairs and tables in consecutive straight rows.
Cocktail – A standing space with no chairs or tables.
Herringbone – Chairs and tables angled inwards.
Hollow Square – Chairs and tables arranged as four squares with no open end.
Lounge Zone – Clusters of sofas, chairs, coffee tables, ottomans, and bar tables, to fill a space. 
Theatre – Chairs aligned in consecutive straight rows. Everybody will be looking in the same direction. This will maximise seating capacity.
U Shape/Horseshoe Shape – Chairs and tables arranged so whole configuration is left open-ended in a U Shape. Only chairs are used with Horseshoe Shape.
Food and Drink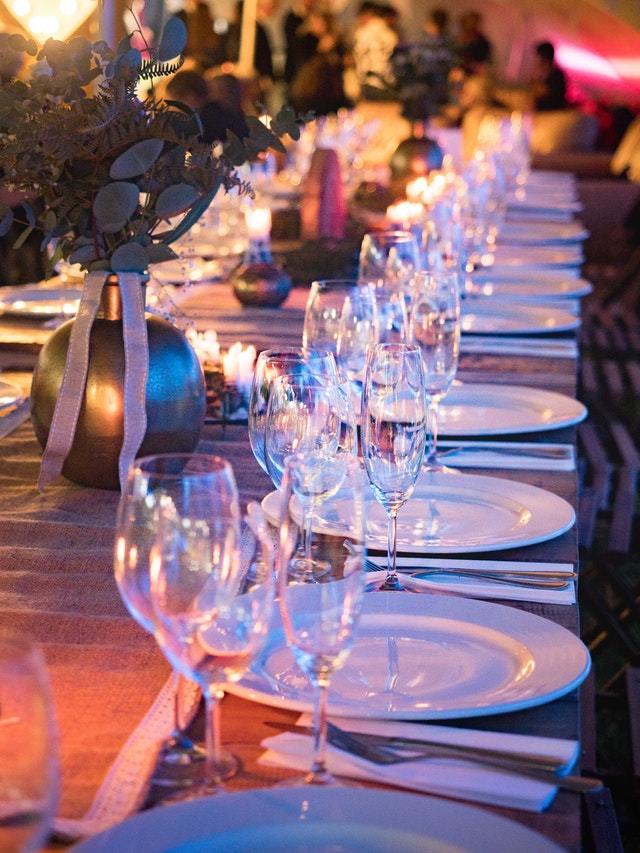 If you are on a budget, you will want to serve food such as baked potatoes, pasta, and sandwiches. Pizza is particularly popular among the young. Whether it is a snack or a more substantial meal you are likely to need facilities to keep the food warm until it can be served. It is important to consider, too, the various dietary requirements of today's society. For instance, vegetarianism or veganism. In addition, allergies such as those to nuts. Everything will need to be clearly labelled and not be mixed up or positioned close together. Raw meats will need to be separated from cooked meats. However, you will not need to worry about any of these if you have a catering firm organise this for you. Then, something that you will certainly need a specialist firm to organise for you will be the toileting arrangements for larger events. This may well be linked to the drinks provided. They will need to include both alcoholic, where it is to feel like a party, and non-alcoholic drinks, where there are drivers, or it is a family event.
Portable Toilets
When you are organising a large event, in fact any event, you will need to consider toileting facilities. The easiest way is to have temporary toilets and lots of them. Nobody wants to wait a long time to use them, so it is important to have enough of them to cater for all of the people attending the event, be it a running race or a large wedding. You will want this to be handled by a specialist firm who can deliver each portable toilet to you, empty them all periodically, and then take them away at the end of the day, or the next day. There are firms, as mentioned previously, that make this their business. In terms of yours, it will be another thing taken care of.
I hope that the above will be of use, and, in addition, I would like to also draw your attention to an article on marketing, which should prove useful when promoting your event.