Celebrities In Fairy Tale Scenes
You are here: Home / Celebrities / Celebrities In Fairy Tale Scenes
Celebrities In Fairy Tale Scenes
At the request of Disney, Annie Leibovitz has taken photos of celebrities based on the magic of Walt Disney's theme parks. They are part of a new promotion for the Year of a Million dreams. Each image features a scene from a Disney movie with a special featured celebrity transformed into the role of a fabled Disney character.
Scarlett Johansson
As Cinderella, Scarlett Johansson is seen running down a flight of stairs as the clock strikes midnight with her glass slipper unknowingly left behind. The tagline reads, "Where every Cinderella story comes true." Befitting a true princess, Johansson wears a stunning, one-of-a-kind Harry Winston tiara — a dazzling piece in platinum with more than 62 carats of sparkling diamonds and valued at $325,000. The dress worn by Johansson is a custom-made, Cinderella-inspired gown designed by Nicoletta Santoro.
Rachel Weisz Actress Rachel Weisz as 'Snow White.'
Beyoncé Knowles, Oliver Platt and Lyle Lovett
Beyoncé appears as "Alice in Wonderland," twirling in a teacup, accompanied by Oliver Platt as the Mad Hatter and Lyle Lovett as the March Hare. The tagline reads, "Where Wonderland is your destiny." "It's two great imaginations coming together — Disney and Annie Leibovitz," said Lovett. "To be along for the ride really is quite something, just knowing that you're going to be part of a great Disney character. And then when you step into the imagination of Annie Leibovitz, you know you're in another world."
Jessica Biel
Jessica Biel is portrayed as Pocahontas in a photo illustration titled "Where Dreams Run Free."
David Beckham David Beckham plays the part of the gallant Prince Phillip from "Sleeping Beauty," atop his trusted steed fighting the evil dragon. The tagline reads, "Where imagination saves the day." "There were many Disney characters I liked as a kid," said Beckham. "Now my sons love the Disney characters and it's a big part of their lives, a big part of many children's lives around the world. So to be part of that is an honor and very exciting. "I love going to Disney, I'm like a big kid," he added.
Gisele Bundchen, Mikhail Baryshnikov and Tina Fey This scene entitled "Where You Never Have to Grow Up," features supermodel Gisele Bundchen portraying Wendy Darling, with dancer Mikhail Baryshnikov as Peter Pan and actress Tina Fey as Tinker Bell.
Jennifer Lopez and Marc Anthony Jennifer Lopez, posed as Jasmine and husband Marc Anthony as Aladdin from Disney's "Aladdin," travel over the Arabian desert in a piece called "Where a Whole New World Awaits."
Whoopi Goldberg Whoopi Goldberg as the Genie from "Aladdin".
Roger Federer Tennis ace Roger Federer, who has been the #1 ranked men's tennis player in the world for four consecutive years, portrays King Arthur and pulls a sword from the anvil that holds a magical grip upon it. The gallant scene is reminiscent of Disney's animated film 'The Sword in the Stone,' in which a young King Arthur follows the wizardly teachings of Merlin. 
Julie Andrews and Abigail Breslin Julie Andrews portraying the Blue Fairy from Disney's 'Pinocchio' with her 'apprentice' fairy, portrayed by starlet Abigail Breslin.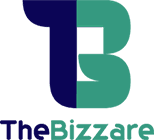 Essential Covid Supplies All Employers Need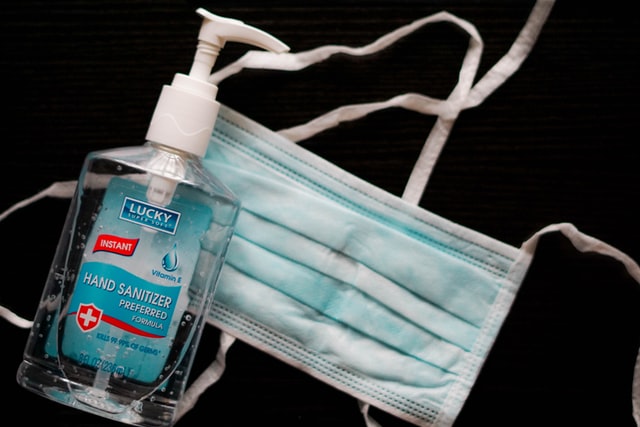 If your business is able to continue running as normal throughout the coronavirus pandemic, keeping your customers and employees safe should be on the forefront of your mind. Over the past year, businesses have had to make some serious changes to the way that they are run in order to ensure that the virus is not spread on the business premises and that individuals can work on or use business facilities as safely as possible. When it comes to keeping everybody safe, these are just some of the essentials that today's businesses now need. 
Face Masks
Face masks have been mandatory in the UK since spring 2020 for anybody in a public place, including most businesses. This means that unless they have a medical exemption, you will need to ask your employees to wear a face covering while at work. Many companies have gone one step further to provide their employees with branded, comfortable face masks to wear as part of their uniform, although regular surgical or cloth face coverings will also suffice. It is also a wise idea to keep face coverings to give or sell to customers that need one when they come to the premises. 
Hand Sanitiser
Regular hand hygiene is still one of the best ways to prevent the spread of the coronavirus, and we are likely to see hand sanitising stations in big businesses like supermarkets for a long time to come. Providing your customers and staff with as many opportunities as possible to keep their hands clean is important regardless of the business that you run. Employees will benefit from having a personal sized bottle of alcohol hand sanitising gel to keep on their person while customers can use a sanitising station placed at the entrance and exit to the business. 
Thermometer
Many businesses have added a thermometer to their collection of coronavirus medical supplies, which is used to check the temperature of staff members and perhaps even customers upon arrival to the business. Since one of the first symptoms of COVID-19 is a high temperature and may not be noticeable in the early stages, using a thermometer to scan an individual's forehead and take their temperature can be a very useful option for reducing the risk of infected yet asymptomatic people entering the business premises. 
Antiviral Cleaning Products
Regardless of the industry, any business that involves people coming together from different households must take cleaning even more seriously than they once did. Good antiviral cleaning products should be used multiple times per day, particularly on high-touch areas like card payment keypads, door handles, and light switches. Thorough cleaning with an approved antiviral disinfectant will kill COVID-19 particles that might be lurking on surfaces throughout the business and reduce the risk of infection. 
Keeping everything clean, regular hand washing and sanitisation, wearing face masks and keeping an eye on potential symptoms are key to keeping employees and customers safe in your business through this pandemic. For this, many businesses have had to add different supplies to their normal inventory.