New Renault Kangoo Advertizing Campaign Featuring The Simpsons
You are here: Home / Celebrities / New Renault Kangoo Advertizing Campaign Featuring The Simpsons
New Renault Kangoo Advertizing Campaign Featuring The Simpsons
Though a few seasons of mismanagement and poor writing has made The Simpsons less relevant over here, they still seem to have enough pull in the European market to help Renault push some of its New Kangoos. We like the quirky looking MPV, so it doesn't offend us that Marge, Lisa, Bart, Homer and Maggie end up enjoying the features of the Kangoo. People gotta make change, even animated people, and most of them do it in other countries where no one will ever see.
NEW RENAULT KANGOO ADVERTISING CAMPAIGN FEATURING THE SIMPSONS
• An original partnership imagined by Publicis Conseil: 20th Century Fox L&M and Renault • An original ad campaign: the Simpsons leave the world of the series to explore the real world • New Renault Kangoo, the ultimate family car, can take anything – even the ultimate family – the Simpsons
20th Century Fox L&M, Renault and Publicis signed an agreement on September 19, 2007 on using the characters from "The Simpsons" to promote New Renault Kangoo. This is the first time Renault has worked with Fox L&M, one of the leading licensing and merchandising companies globally.
The tone of the campaign is thoroughly humorous, with the Simpsons subjecting New Renault Kangoo to a real "torture test" to highlight the car's feature qualities. Homer, Marge, Bart, Lisa, Maggie and grandfather Abraham Simpson leave Springfield and appear in the "real" world. They put New Kangoo through its paces, testing the vehicle's main qualities to the hilt. The folding rear bench, comfortable seats and ingenious storage bins are all put to serious use by the family.
Even more practical and comfortable, New Renault Kangoo embodies the best in family cars. Pairing it with the irreverent Simpsons brand shows Renault's desire to adopt a unique, offbeat tone while remaining faithful to its core values: human, reliable and enthusiastic.
The international Simpsons/New Renault Kangoo advertising campaign will be aired in 29 countries, starting in France on February 9.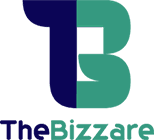 Essential Covid Supplies All Employers Need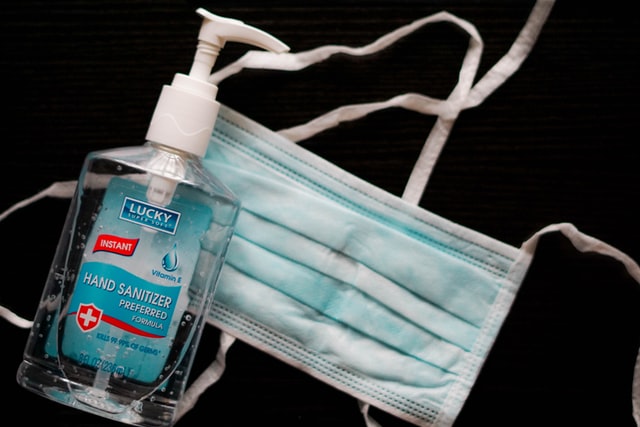 If your business is able to continue running as normal throughout the coronavirus pandemic, keeping your customers and employees safe should be on the forefront of your mind. Over the past year, businesses have had to make some serious changes to the way that they are run in order to ensure that the virus is not spread on the business premises and that individuals can work on or use business facilities as safely as possible. When it comes to keeping everybody safe, these are just some of the essentials that today's businesses now need. 
Face Masks
Face masks have been mandatory in the UK since spring 2020 for anybody in a public place, including most businesses. This means that unless they have a medical exemption, you will need to ask your employees to wear a face covering while at work. Many companies have gone one step further to provide their employees with branded, comfortable face masks to wear as part of their uniform, although regular surgical or cloth face coverings will also suffice. It is also a wise idea to keep face coverings to give or sell to customers that need one when they come to the premises. 
Hand Sanitiser
Regular hand hygiene is still one of the best ways to prevent the spread of the coronavirus, and we are likely to see hand sanitising stations in big businesses like supermarkets for a long time to come. Providing your customers and staff with as many opportunities as possible to keep their hands clean is important regardless of the business that you run. Employees will benefit from having a personal sized bottle of alcohol hand sanitising gel to keep on their person while customers can use a sanitising station placed at the entrance and exit to the business. 
Thermometer
Many businesses have added a thermometer to their collection of coronavirus medical supplies, which is used to check the temperature of staff members and perhaps even customers upon arrival to the business. Since one of the first symptoms of COVID-19 is a high temperature and may not be noticeable in the early stages, using a thermometer to scan an individual's forehead and take their temperature can be a very useful option for reducing the risk of infected yet asymptomatic people entering the business premises. 
Antiviral Cleaning Products
Regardless of the industry, any business that involves people coming together from different households must take cleaning even more seriously than they once did. Good antiviral cleaning products should be used multiple times per day, particularly on high-touch areas like card payment keypads, door handles, and light switches. Thorough cleaning with an approved antiviral disinfectant will kill COVID-19 particles that might be lurking on surfaces throughout the business and reduce the risk of infection. 
Keeping everything clean, regular hand washing and sanitisation, wearing face masks and keeping an eye on potential symptoms are key to keeping employees and customers safe in your business through this pandemic. For this, many businesses have had to add different supplies to their normal inventory.