Tips For Keeping Your Employees Happy
Although most business owners are aware that keeping their employees happy is one of the main keys to productivity and long term success, what does workforce happiness actually look like?
Too many company bosses are unaware of where they should begin when it comes to making their workers more satisfied at work, yet knowing what to do can make an enormous difference to company profits.
Evidence has shown that happy employees are productive employees. They take less time off sick due to stress and burnout, and they have a greater focus on their work as well as a willingness to tackle new and exciting challenges. A happy worker will naturally be more resilient and, in the event of a failure, will bounce back more rapidly. They will also have more creative ideas and will feel free to suggest new and interesting possibilities for the company's future direction. Not only that, but happy employees are also better at cooperating with each other and working as a team. When they are prepared to help each other out they can tackle bigger issues which confront them in the workplace.
When the workforce feels like they are "all in it together", they naturally have a vested interest in making the company a success.
So, what tips can we share about how to keep your workforce feeling valued and satisfied?
Acknowledge Successes
One of the biggest mistakes that company leaders make when it comes to handling staff is that they fail to acknowledge when workers do something right. While they are usually quick to point out errors and mistakes, it is much less common for bosses to take the time to praise workers for a job well done. Yet this simple change can make an enormous difference to the way that employees feel about themselves, their employer and their working life.
Welcoming Environment
A workplace in which everyone feels part of the team is a successful one. Cooperation and friendly understanding is essential if any workforce is going to ultimately be a success, and an environment in which some employees feel excluded, or where a group of workers are consistently left out of events or conversations is not conducive to positive working relationships and attitudes. Making the time to get the workforce together in a social setting and to forge strong relationships both inside the workplace and out of it is key to the bonding experience that can promote a cohesive workforce.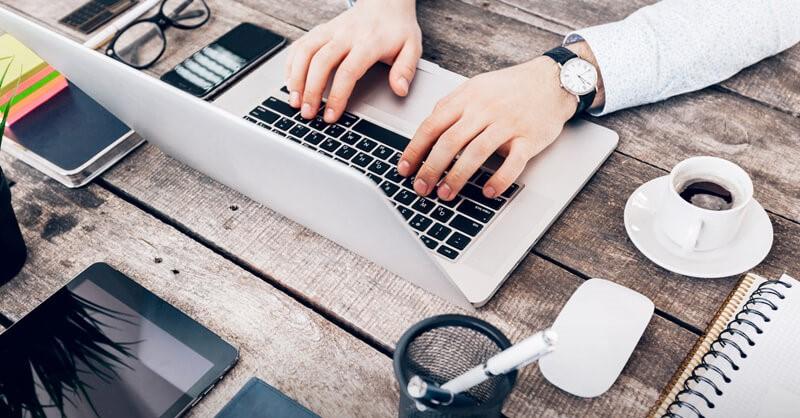 Getting To Know Employees As Individuals
If workers feel like they are just another number, they're not likely to show any loyalty to the company in the long run. However, when an employer gets to know their workers on a personal level, finding out more about them, their goals and interests, the employee will, in turn, be more engaged and loyal to the company.
Making Work Fun
Companies in which there is a light and friendly atmosphere are much more likely to retain staff than those with a severe and strict working environment. If bosses and employees can all have a laugh together and enjoy themselves, these connected moments will produce a strong and more positive working relationship that will lead to long term success.
Make Work Comfortable
Employees need to feel comfortable at work. They spend a lot of time in the workplace, and so they need to feel like their workstation is their own. Allow workers to personalize their work areas, to bring in photos and mementoes that they want to have on their desks. Make sure that each employee has a comfortable chair to sit in that won't cause back pain. An ergonomically designed chair such as those seen on officeworthylist.com could make a huge difference to the amount of time your employees take off sick. Encouraging your workers to live healthy lifestyles both inside work and out is also beneficial to your company. Having healthy food in the workplace canteen, for example, and encouraging after-work sporting activities can go a long way towards helping in this area.
Follow these top tips and your workers are sure to stay loyal to your company. If they feel appreciated and valued in the workplace, they're sure to stick with you through thick and thin.
Be Protected by Nature: a Garden to Combat Air Pollution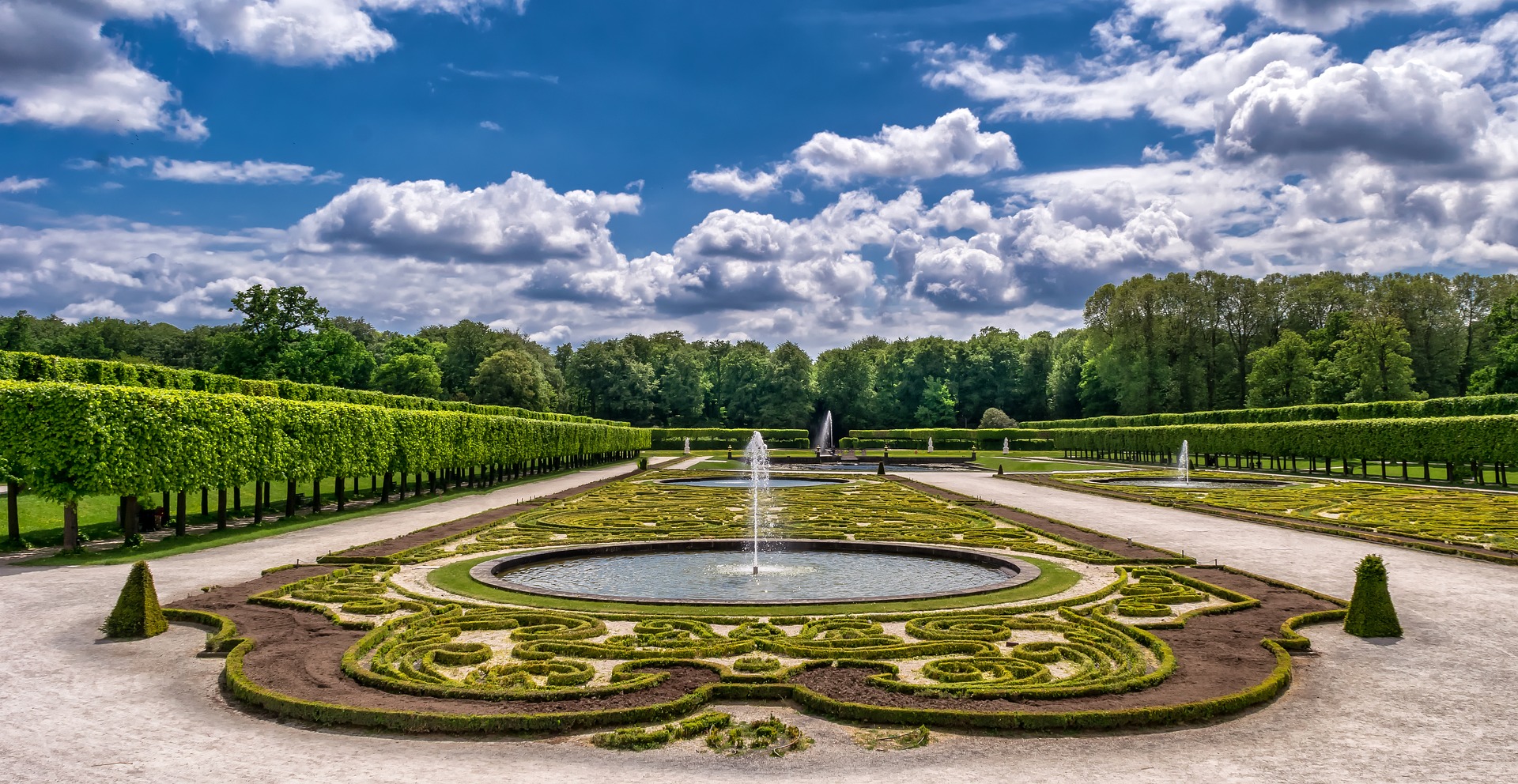 At the start of the year, the Guardian reported how London had reached its legal limit for air pollution for the entire year in less than a month. Sadly, 40,000 deaths every year have been attributed to air pollution in more built-up areas of the UK.
Living in a city or urban area, no doubt you're concerned about air pollution levels. But don't worry — there are things you can do to clean up the air around your home. Head out into the garden and we'll show you how!
For a splash of color: the wallflower
A great place to start with your air-cleaning garden is the colourful wallflower! Goldsmiths also names this plant as being akin to the common ivy for its particulate-cleansing power. These flowers have a bright display of petals during the first half of the year. You can grow wallflowers in many colours, with purple and yellow popular choices.
Conifers to shield you
Hedges make a great natural barrier against air pollution, and conifers have been particularly noted for their ability to protect against pollutants. Specifically, the western red cedar hedge is named as an ideal conifer to plant in your garden. But if your garden is a little smaller, the publication also names the yew as a great alternative, citing its evergreen nature and easy trimming.
Gerbera daisies to keep things bright
Just like the wallflower, gerbera daisies can bring so many colours into your garden and look great in a flower bed with some play bark. A recent study by NASA has provided a few colourful blooms for gardeners keen to clean the air. Gerbera daisies are bonny, beautiful blooms that come in many different colours; white, orange, red, pink — whichever you pick, they'll give your garden a splash of colour. These flowers love direct sunlight and a bit of space, so make sure not to leave them in a shady corner of your garden. Plus, NASA states that these wonderful flowers are great for dealing with multiple air toxins, such as benzene.
Climbing ivy
There's something quintessentially British about ivy crawling up the side of a house or tree. Though it has a bad reputation in the States as being a weed, it can be a lovely addition to your garden if tended to. The plant offers benefits for wildlife and for the air – Goldsmiths, University of London, states that the wide leaves of the common ivy traps particulates, which makes it a great choice for purifying the air.
Best air-cleaning practices
You'll want to make sure your gardening techniques are green too. SmilingGardener offers five great ways to reduce pollution in ways beyond planting shrubs and flowers:
Get composting. You can turn many waste products into compost to stop it going to the landfill.
Stay away from gluten meal. SmilingGardener notes this meal is made up from genetically modified corn, so best to stay away from using it, if possible.
Opting for quiet equipment. This one's more for noise pollution, but it's certainly an added bonus for the pollution-conscious gardener to take note of!
Lower pesticide use. This one is probably a given, but if you can avoid using chemicals on your garden, please do.
Look indoors as well as outdoors. As well as planting outdoor plants to combat air toxicity, consider bringing in some houseplants to cleanse the air in your home.
Sources:
https://www.smilinggardener.com/introduction/5-unique-ways-to-decrease-pollution/
https://www.gold.ac.uk/news/phyto-sensor/
https://www.homesandproperty.co.uk/home-garden/gardening/clean-air-save-your-home-from-harmful-pollution-with-clever-garden-hedge-choices-a114961.html
https://www.greenpeace.org.uk/reduce-your-exposure-to-air-pollution/
http://www.itv.com/news/london/2016-10-12/how-london-is-embracing-the-vertical-garden-or-living-wall/
https://www.telegraph.co.uk/gardening/howtogrow/11035106/Green-walls-how-to-grow-a-garden-vertically.html
https://www.theguardian.com/uk-news/2018/jan/30/london-reaches-legal-air-pollution-limit-just-one-month-into-the-new-year
https://www.gardeningknowhow.com/ornamental/flowers/gerbera-daisy/growing-gerbera-daisies.htm
https://en.wikipedia.org/wiki/Hedera_helix
http://www.bbc.co.uk/gardening/plants/plant_finder/plant_pages/11278.shtml
http://www.bbc.co.uk/gardening/plants/plant_finder/plant_pages/25.shtml