Wanting To Take Your Man Cave To The Next Level? Here's How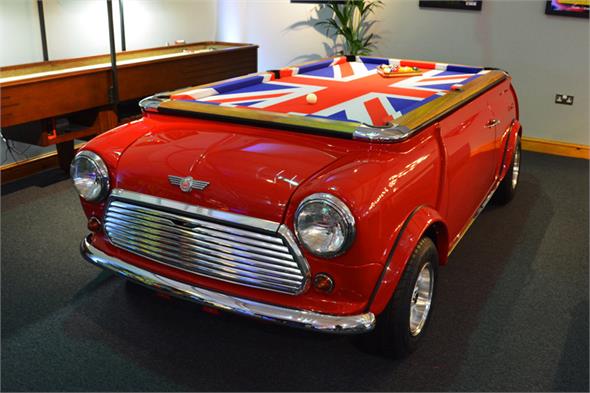 Is there a man on Earth who wouldn't give his right arm for a man cave? If you're lucky enough to have one it can be hard to decide just what to put in it. Of course there are some obvious features which are must-haves – the enormous flat screen TV, the games console and the pool table, but how can you really take your space to the next level of manliness?
With that in mind, we've had a think and come up with some great ways for you to get even more fun out of your dedicated man space. Here are some top products to consider which are sure to add a whole new element of style and pleasure to your man cave, whatever your tastes and preferences.
A Beer Dispenser
No man room would be complete without beer on tap, so why not go one step further and invest in a beer dispenser. A much more stylish option than a mini fridge, a dispenser gives you a pub-like experience right in your own home. Sitting directly on a countertop, you can pour a foamy glass of your favorite beverage whenever you fancy it, and with a number of cartridges to pick from you can sample beers from across the globe. Even better, your dispenser will make sure your beer is always served at the perfect ice cold temperature – how refreshing!
Sling TV & Roku
This combo is an absolute essential for any man cave. If you're ready to ditch your cable company, this internet only solution will let you pay for only the programs you really want to see while enjoying all your favorite channels. That means all your top sporting channels of course, like ESPN for a bargain price. It's never been easier to watch the game whether on your own or surrounded by your friends.
A Pinball Machine
Could there be anything more cool than your very own pinball machine? You can channel your inner pinball wizard right in your own man-cave and challenge yourself to beat your own scores with an old school pinball machine that belongs just to you. What a way to spend the day or night! Go here to find the best pinball machine for you.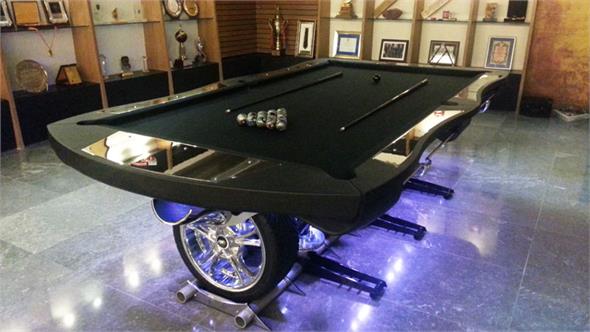 Arcade Classics
If you've got enough space and a high enough budget there's one addition that's sure to take your man cave above and beyond all expectations – an old-school arcade machine! Whether Space Invaders or Pacman were your favorite you can still find these classic available to buy and install in your very own home. You can play with your friends, but you might just want to enjoy them yourself and who could blame you?
A Ping Pong Machine
A table tennis table is an obvious addition to any man cave, however there's one way to improve it – add a ping pong machine! If you're on your own in your man cave and want a game of table tennis who's going to help you out? With one of these handy gadgets, you can play all by yourself and what's more your skills are sure to improve so that the next time your friends challenge you to a tournament you'll surprise them with your superior skills!
A VR System
You might feel like a complete fool wearing a visor and wandering around the room in a virtual world but since there's no one there to watch you in your man cave why not? A VR system is an amazing way to immerse yourself in another world and to enjoy amazing experiences that are beyond your reach in real life. Just make sure to clear plenty of space before you begin – you don't want to accidentally bump into furniture and damage something – or yourself!
These are just some of the great ideas that we can think of to help you to get even more from your very own man cave. We're pretty sure that you can think of plenty more finishing touches that'll help you to take your space to a brand new level of cool. With all of these fun additions, you'll never want to come out of your man haven again! Goodbye to family time!
Be Protected by Nature: a Garden to Combat Air Pollution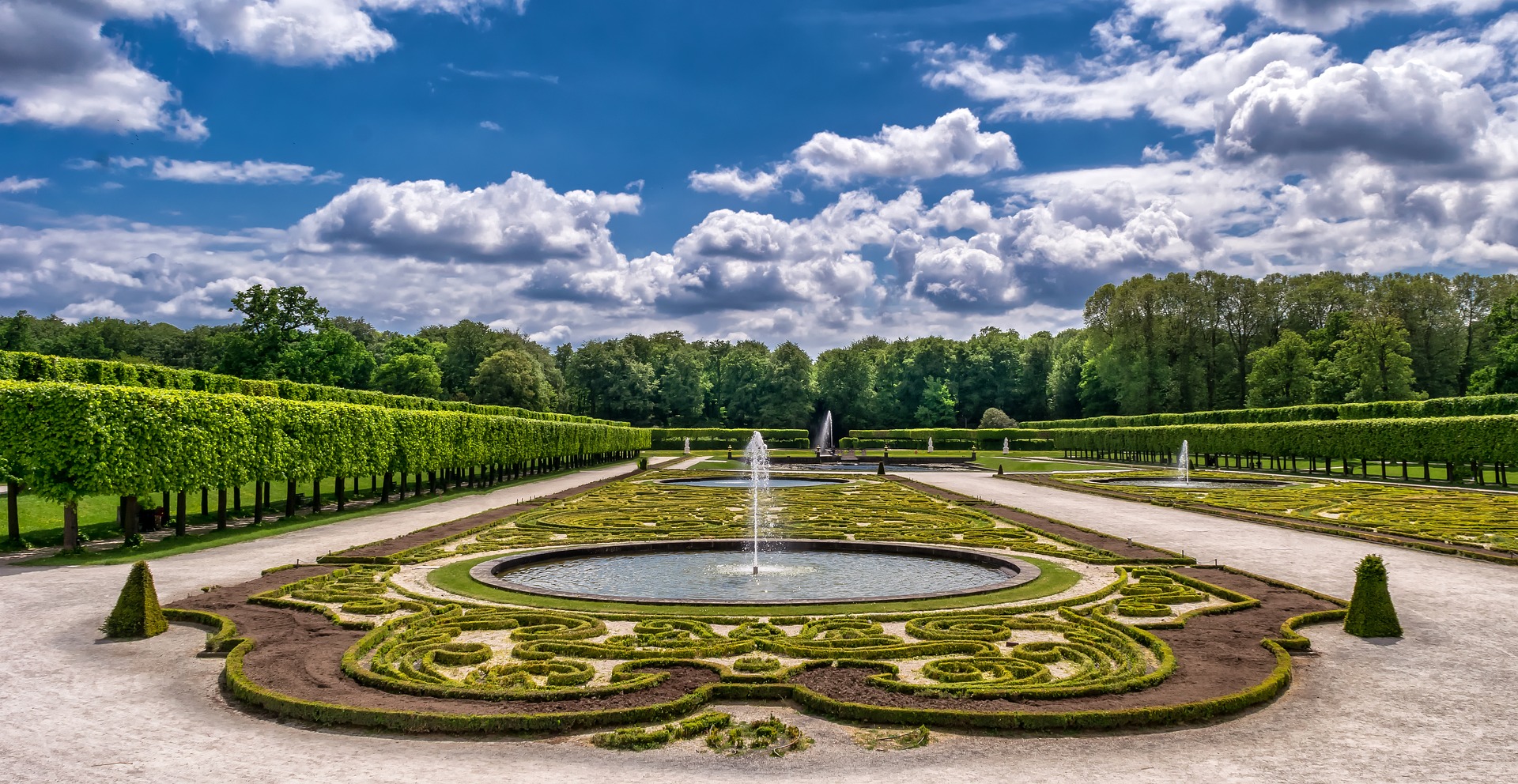 At the start of the year, the Guardian reported how London had reached its legal limit for air pollution for the entire year in less than a month. Sadly, 40,000 deaths every year have been attributed to air pollution in more built-up areas of the UK.
Living in a city or urban area, no doubt you're concerned about air pollution levels. But don't worry — there are things you can do to clean up the air around your home. Head out into the garden and we'll show you how!
For a splash of color: the wallflower
A great place to start with your air-cleaning garden is the colourful wallflower! Goldsmiths also names this plant as being akin to the common ivy for its particulate-cleansing power. These flowers have a bright display of petals during the first half of the year. You can grow wallflowers in many colours, with purple and yellow popular choices.
Conifers to shield you
Hedges make a great natural barrier against air pollution, and conifers have been particularly noted for their ability to protect against pollutants. Specifically, the western red cedar hedge is named as an ideal conifer to plant in your garden. But if your garden is a little smaller, the publication also names the yew as a great alternative, citing its evergreen nature and easy trimming.
Gerbera daisies to keep things bright
Just like the wallflower, gerbera daisies can bring so many colours into your garden and look great in a flower bed with some play bark. A recent study by NASA has provided a few colourful blooms for gardeners keen to clean the air. Gerbera daisies are bonny, beautiful blooms that come in many different colours; white, orange, red, pink — whichever you pick, they'll give your garden a splash of colour. These flowers love direct sunlight and a bit of space, so make sure not to leave them in a shady corner of your garden. Plus, NASA states that these wonderful flowers are great for dealing with multiple air toxins, such as benzene.
Climbing ivy
There's something quintessentially British about ivy crawling up the side of a house or tree. Though it has a bad reputation in the States as being a weed, it can be a lovely addition to your garden if tended to. The plant offers benefits for wildlife and for the air – Goldsmiths, University of London, states that the wide leaves of the common ivy traps particulates, which makes it a great choice for purifying the air.
Best air-cleaning practices
You'll want to make sure your gardening techniques are green too. SmilingGardener offers five great ways to reduce pollution in ways beyond planting shrubs and flowers:
Get composting. You can turn many waste products into compost to stop it going to the landfill.
Stay away from gluten meal. SmilingGardener notes this meal is made up from genetically modified corn, so best to stay away from using it, if possible.
Opting for quiet equipment. This one's more for noise pollution, but it's certainly an added bonus for the pollution-conscious gardener to take note of!
Lower pesticide use. This one is probably a given, but if you can avoid using chemicals on your garden, please do.
Look indoors as well as outdoors. As well as planting outdoor plants to combat air toxicity, consider bringing in some houseplants to cleanse the air in your home.
Sources:
https://www.smilinggardener.com/introduction/5-unique-ways-to-decrease-pollution/
https://www.gold.ac.uk/news/phyto-sensor/
https://www.homesandproperty.co.uk/home-garden/gardening/clean-air-save-your-home-from-harmful-pollution-with-clever-garden-hedge-choices-a114961.html
https://www.greenpeace.org.uk/reduce-your-exposure-to-air-pollution/
http://www.itv.com/news/london/2016-10-12/how-london-is-embracing-the-vertical-garden-or-living-wall/
https://www.telegraph.co.uk/gardening/howtogrow/11035106/Green-walls-how-to-grow-a-garden-vertically.html
https://www.theguardian.com/uk-news/2018/jan/30/london-reaches-legal-air-pollution-limit-just-one-month-into-the-new-year
https://www.gardeningknowhow.com/ornamental/flowers/gerbera-daisy/growing-gerbera-daisies.htm
https://en.wikipedia.org/wiki/Hedera_helix
http://www.bbc.co.uk/gardening/plants/plant_finder/plant_pages/11278.shtml
http://www.bbc.co.uk/gardening/plants/plant_finder/plant_pages/25.shtml