Wanting To Take Your Man Cave To The Next Level? Here's How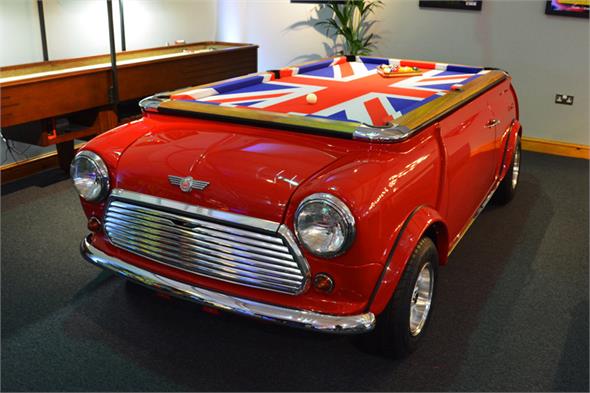 Is there a man on Earth who wouldn't give his right arm for a man cave? If you're lucky enough to have one it can be hard to decide just what to put in it. Of course there are some obvious features which are must-haves – the enormous flat screen TV, the games console and the pool table, but how can you really take your space to the next level of manliness?
With that in mind, we've had a think and come up with some great ways for you to get even more fun out of your dedicated man space. Here are some top products to consider which are sure to add a whole new element of style and pleasure to your man cave, whatever your tastes and preferences.
A Beer Dispenser
No man room would be complete without beer on tap, so why not go one step further and invest in a beer dispenser. A much more stylish option than a mini fridge, a dispenser gives you a pub-like experience right in your own home. Sitting directly on a countertop, you can pour a foamy glass of your favorite beverage whenever you fancy it, and with a number of cartridges to pick from you can sample beers from across the globe. Even better, your dispenser will make sure your beer is always served at the perfect ice cold temperature – how refreshing!
Sling TV & Roku
This combo is an absolute essential for any man cave. If you're ready to ditch your cable company, this internet only solution will let you pay for only the programs you really want to see while enjoying all your favorite channels. That means all your top sporting channels of course, like ESPN for a bargain price. It's never been easier to watch the game whether on your own or surrounded by your friends.
A Pinball Machine
Could there be anything more cool than your very own pinball machine? You can channel your inner pinball wizard right in your own man-cave and challenge yourself to beat your own scores with an old school pinball machine that belongs just to you. What a way to spend the day or night! Go here to find the best pinball machine for you.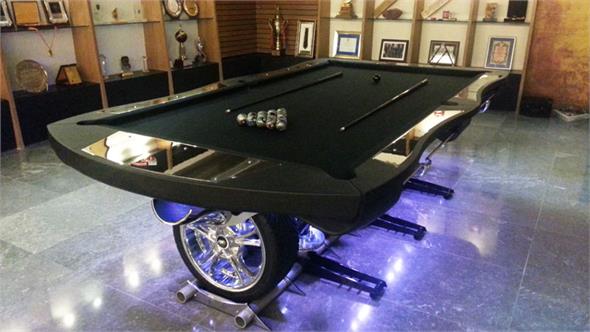 Arcade Classics
If you've got enough space and a high enough budget there's one addition that's sure to take your man cave above and beyond all expectations – an old-school arcade machine! Whether Space Invaders or Pacman were your favorite you can still find these classic available to buy and install in your very own home. You can play with your friends, but you might just want to enjoy them yourself and who could blame you?
A Ping Pong Machine
A table tennis table is an obvious addition to any man cave, however there's one way to improve it – add a ping pong machine! If you're on your own in your man cave and want a game of table tennis who's going to help you out? With one of these handy gadgets, you can play all by yourself and what's more your skills are sure to improve so that the next time your friends challenge you to a tournament you'll surprise them with your superior skills!
A VR System
You might feel like a complete fool wearing a visor and wandering around the room in a virtual world but since there's no one there to watch you in your man cave why not? A VR system is an amazing way to immerse yourself in another world and to enjoy amazing experiences that are beyond your reach in real life. Just make sure to clear plenty of space before you begin – you don't want to accidentally bump into furniture and damage something – or yourself!
These are just some of the great ideas that we can think of to help you to get even more from your very own man cave. We're pretty sure that you can think of plenty more finishing touches that'll help you to take your space to a brand new level of cool. With all of these fun additions, you'll never want to come out of your man haven again! Goodbye to family time!
Honda CR-V: The best Japanese entry yet into the Crossover market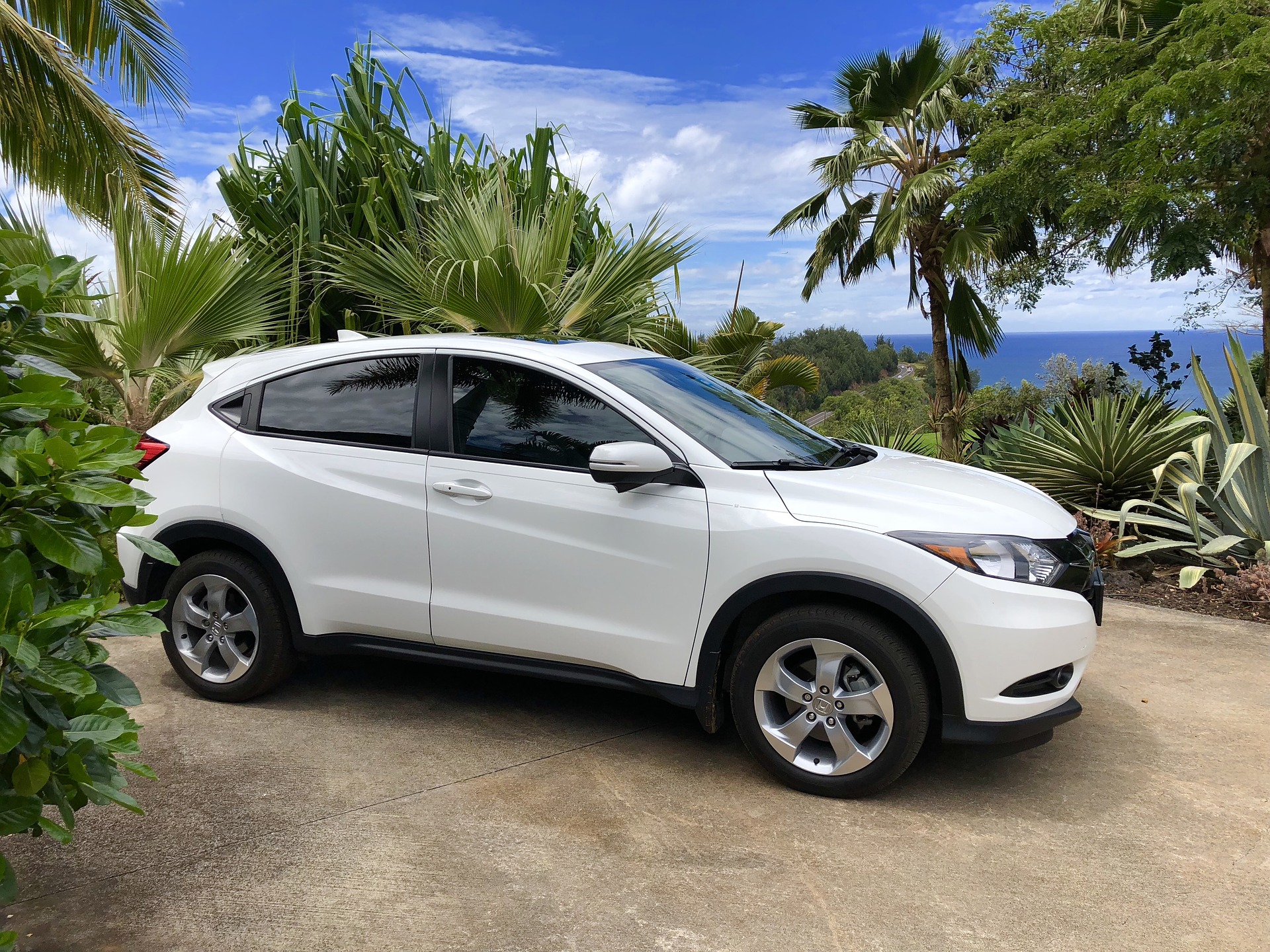 Overview
The Honda CR-V has been around since quite a while now and It has managed to successfully etch itself in the hearts of American car buyers. It is the carmaker's top-selling model and for good reason too. After going through a thorough overhaul, the 2018 Honda CR-V, now in its 5th generation is back with a bang and has arguably set a benchmark for other MPVs to follow.
Rather than adding superficial features on the list, Honda has given the 2018 CR-V some serious mechanical upgrades in addition to the bevy of feel-good quirks that the vehicle has always been known. It is actually one of those cars that makes life tough for car critics because theoretically, the 2018 Honda CR-V is faultless.The 2018 Honda CR-V review will make everything clear about the car.
Despite the fact that CR-V falls in a segment which is, at present, as fiery as it can get, it still manages to be a worthy successor to the outgoing variant. Sporting a starting price of just a shy over $25,000, the 2018 Honda CR-V looks to conquer its segment once again.
Driving and Performance
Under the bonnet is either a 2.4L 4 pot burner or a 1.5L turbocharged motor depending on the variant chosen with both of them paired to a CVT shifter. The engines are good for 184 hp and 180 lb-ft of torque and 190 hp and 179 lb-ft torque respectively. The numbers are most certainly not earth shattering but they do the job rather decently.
Just like its predecessor, the 5th gen CR-V offers a compliant and subtle ride. Honda has also updated the suspension of the 2018 CR-V which reduces the body roll even further and curbs any sort of discomfort to the side. Being a soft-roader, the CR-V fits the bill extremely well.
However, acceleration and speed is not what the car was made for and its rather apparent as well. Even after putting up a decent 0 to 60 mph timing of 7.5 seconds the car feels like a slouch. The turbo motors help the cause to an extent but that being said, buying this vehicle will successfully put all your racecar dreams to sleep.
Interior
The 2018 Honda CR-V borrows its dash from the Civic which means its entirely modernized. The 7-inch infotainment screen might be a pain in the behind to use but it sure grants a futuristic look to the cabin. The cabin itself is filled with a lot of feel-good materials and features. There is no shortage of intuitive quirks inside the cars as well with a few of them being height adjustable boot door for tight garages and vented windows.
The 2018 Honda CR-V is possibly one of the most opulent and user-friendly car from the inside. It features a perfect balance of contemporary faux wood panels and modern looking chrome inserts. The luggage space on the vehicle also happens to be the largest in its class.
Exterior
The 2018 CR-V not only looks good from the inside but the outside well sculpted as well. Owing to its small proportions, the car looks much smaller from the outside than it actually is in reality. It is not particularly flashy but it does feature a few chrome bits here and there.
Completing the modern looks are the LED lamps all around the car which takes it a step further on the journey of modernizing.
Safety
The CR-V is Honda's top-selling car and they've taken hard steps to ensure the safety of the car. The car has achieved the perfect score in crash test results and has gained the accolades of Top Safety Pick by the IIHS.
Unlike other manufacturers, the Honda CR-V gets the complete safety suit from the base variant itself which shows the carmaker's commitment to safety.
Final Verdict for 2018 Honda CR-V
The Honda CR-V is certainly one of the most complete family haulers you can buy at the moment. It features a perfect blend of practicality and luxury. It does a few minor pitfalls like lack of dynamics and frustrating MMI but according to the numbers, it is still going to sell like hot cakes for the time to come. All in all, the 2018 CR-V qualifies with top marks in class and will continue to sell in good numbers.