10 Great UK Outdoor Restaurants to Sample this Summer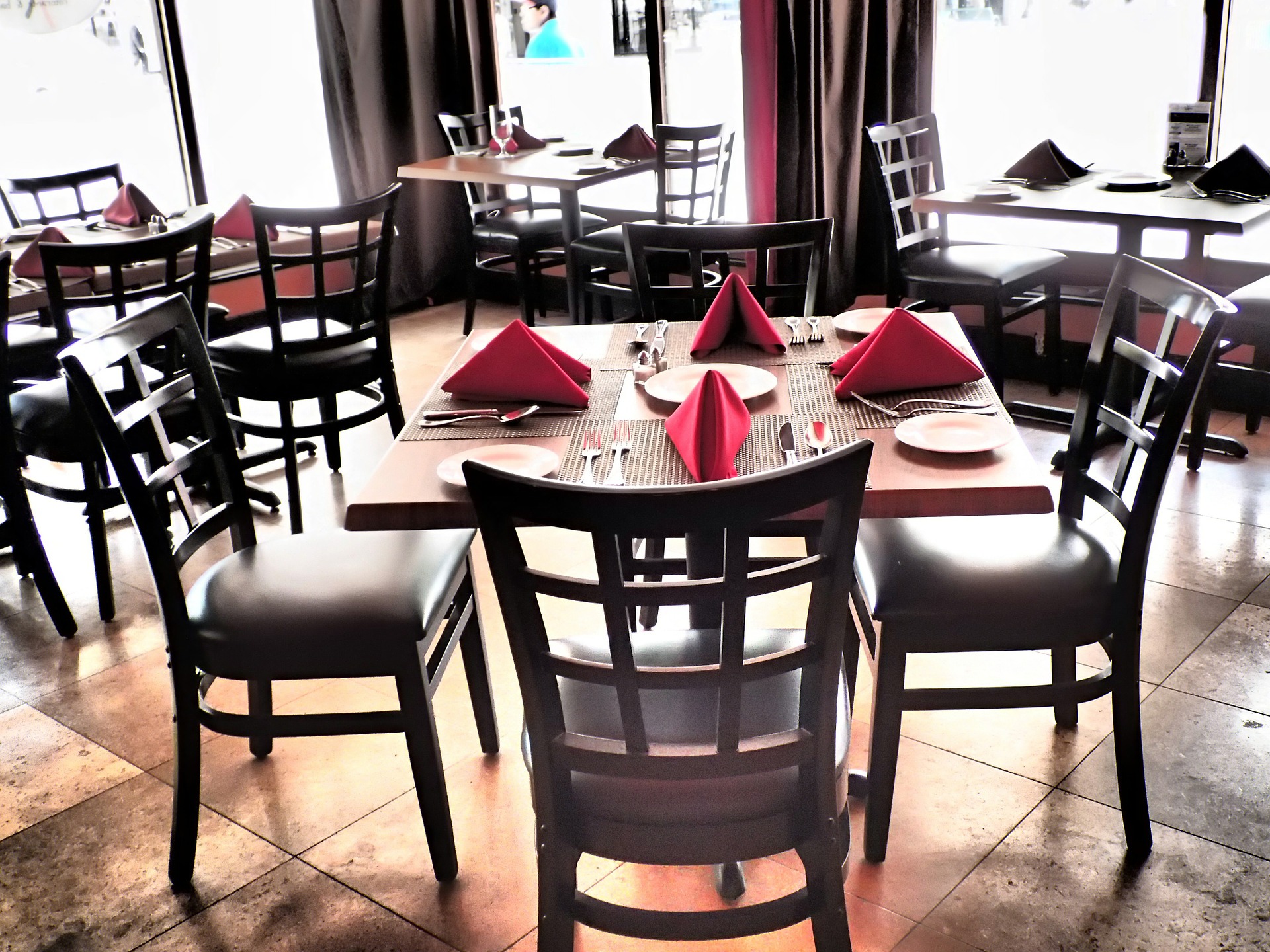 With the weather airing on the unpredictable side here in the UK, Al fresco dining may be a luxury, even in the summer months. But during any periods of sunny dry weather this summer, why not head to one of these spots to bask in the evening light and enjoy a delicious meal.
The Tower Restaurant, Edinburgh.
Located at the top of the National Museum, the tower restaurant is definitely not one to miss, and the panoramic views will make up for a lack of sunshine. This spot dishes up some of the tastiest local produce, from roulade of trout to scallops caught in Mull. The chic modern terrace has an uber contemporary vibe, which is a distinct contrast to the medieval skyline of Edinburgh Castle and Greyfriars Kirk.
The Varsity Hotel & Spa, Cambridge.
The city of Cambridge is steeped in history, so why not enjoy an exquisite meal overlooking the bustling tourist destination, at the Varsity Hotel & Spa. The rooftop is a relaxing haven, sit back into one of the trendy wicker chairs and sip on an Aperol spritz as the sun goes down.
Riley's Fish Shack, Tynemouth
Customer's at this double container unit enjoy fresh seafood served in brown paper containers, sat on deckchairs on King Edward's Bay, a highlight of the North East coastline. The diner was recently nominated at the 2018 World Restaurant Awards, an incredible achievement for an extraordinarily humble establishment, which looks out onto the North Sea. Take in the salty sea air and enjoy a unique al fresco dining experience here.
Dukes 92, Manchester
This spot boasts a barbecue, outdoor bar and a cheese counter with an impressive collection of 40 varieties to sample. The site used to be horse stables, revamped with urban furniture and trendy gazebos. It backs on to Bridgewater Canal, and the haloumi skewers are a talking point amongst visitors.
Peterhsam Nurseries, Covent Garden, London
Although this is more of an indoors outside-esque spot, the stunning space is filled with greenery and overlooks Covent Garden, as a secret haven to enjoy a delicious meal. The décor is inspired by nature and flowers, and the famous glasshouse café is definitely a must-visit on any trip to the capital.
The Manor, Oxfordshire
This stunning traditional country house hotel makes for a perfect afternoon out, enjoy an outdoors dining experience and take in views from the meticulously groomed gardens. The charming terrace is where you'll most likely enjoy a bite to eat, or perhaps brunch on a sunny morning. Some highlights from this one is the secluded swimming pool, enjoy a refreshing dip and then a tasty bite to eat.
The Christchurch Harbour Hotel & Spa, Dorset
The upper deck at the harbor hotel is the place to opt for when it comes to an unrivalled outdoor dining experience. The terrace is set on the water's edge, looking over the vibrant coloured beach huts and chic yachts docked around the delightful Mudeford Quay. For a long afternoon spent enjoying lunch, or an evening treat, discover this exquisite corner of Dorset for an experience like no other.
The Anchor Riverside Pub and Restaurant, Essex
This is a hard spot to compete with when it comes to idyllic scenery and delicious lunches fresh from the barbecue. Located in Hullbridge, near Essex, it is nestled on the banks of the River Crouch, you'll find a menu with plentiful options for modern twists on traditional British cuisines. Enjoy freshly caught fish as swans mooch past along the waterfront.
Mono Café Bar, Glasgow
This popular vegan café boasts a terrace that basks in sun (when it chooses to come out), and the menu is filled with interesting dishes including tasty tofu and chips if you fancied trying something a bit different! Once you've secured a table, make sure you don't lose it as spots are limited!
House of Zen, Belfast
A unique fusion of Oriental cuisine and barbecue classics, you'll find this feng-shui inspired spot on the traditional, cobbled streets of Northern Ireland's capital city. With an array of enticing aromas in the air, deciding on a dish could take a while as the menu is worthy of a few scans.
Alternatively, you could enjoy an alfresco dining experience at home. Recreate the terraces of these venues with some decking boards in your back garden, and make the most of the sunshine this year!
Sources:
https://www.cntraveller.com/gallery/outdoor-dining-restaurants-uk
https://visitbelfast.com/ideas/pages/blog/articles/al-fresco-dining-in-belfast
Top 5 Useful Tips for Using LinkedIn Effectively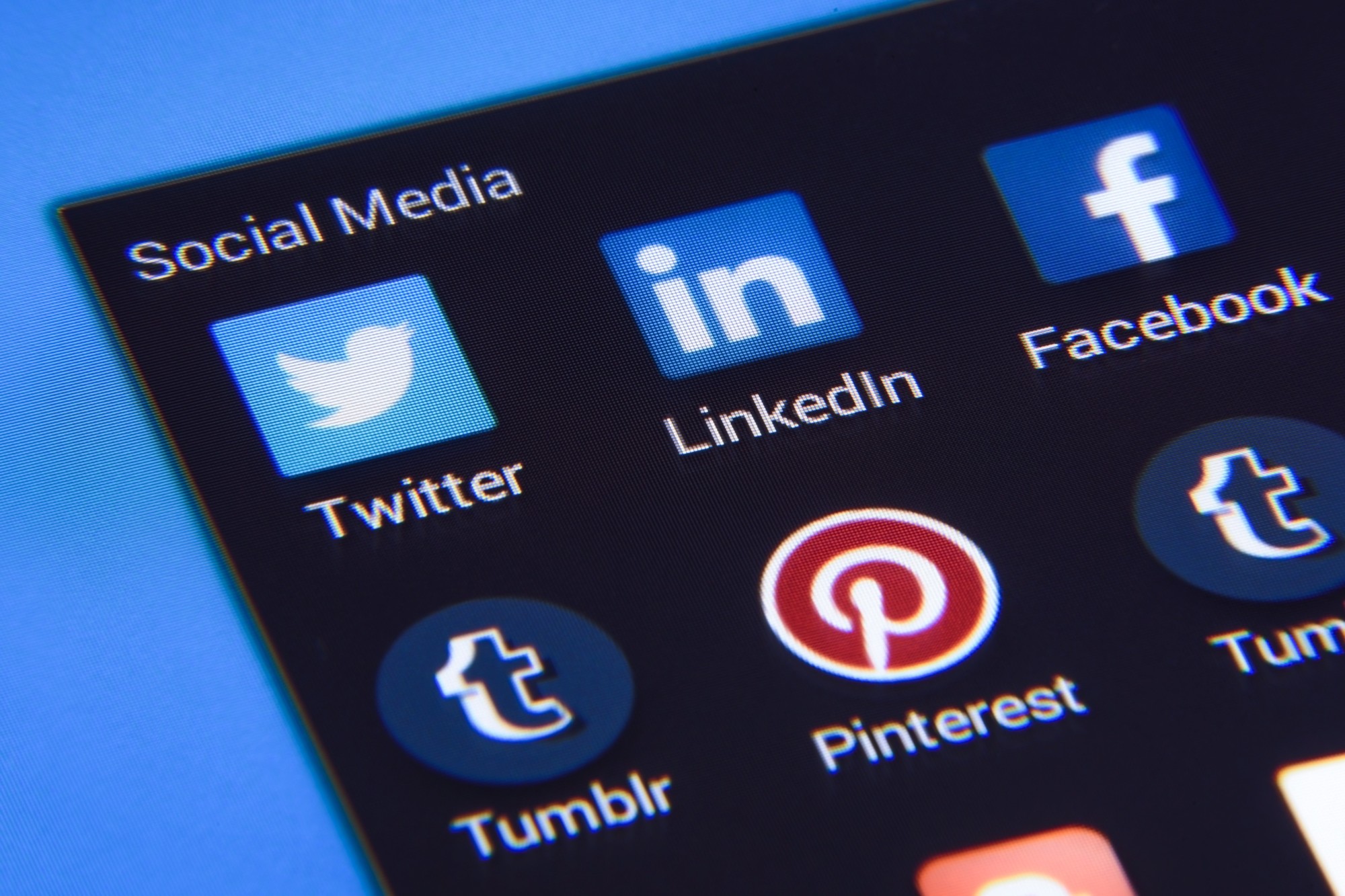 LinkedIn currently has over 660 million users and is the 21st biggest site in the world. Are you using LinkedIn to build your professional network? If not, now is the time to start.
There are lots of benefits of LinkedIn that you can experience when you use it in the correct way. Read on for five tips for using LinkedIn that you can implement today.
What Is LinkedIn?
LinkedIn is a social networking platform, similar to Facebook. The big difference, though, is that it's specifically meant for professionals to connect with one another.
As a member of LinkedIn, you can create an online resume to easily share with others. You can also use LinkedIn to chat with other users, learn about job openings, and even publish articles.
LinkedIn is a great platform for those who are looking for work. It also helps those who want to get in touch with others in their industry to gain clients and foster new business relationships.
LinkedIn Benefits
There are lots of reasons why you might want to use LinkedIn, whether or not you're actively looking for work. The following are some specific benefits that you can enjoy when you include it in your social networking strategy:
Gain Exposure
First, LinkedIn provides you with lots of opportunities for exposure. It allows you to easily start building an online brand and get noticed by the right people. You can also show off your work and share your portfolio with recruiters and others who might want to hire you.
Demonstrate Your Knowledge
You can use LinkedIn to show your network that you are knowledgeable and have a lot of offer those who work in your industry (or in related industries). Through regular posts and long-form articles, there are lots of ways that you can provide insight and make a name for yourself.
Conduct Research
If you're in the process of looking for a job, LinkedIn helps you to conduct research and learn about companies to which you're thinking about applying.
You can connect with people who currently work for those companies and talk to them about their experiences, for example. You can also learn about the people who might be interviewing you for a job to find out things you have in common before you sit down to meet.
Learn About New Job Openings
Of course, LinkedIn can also make you aware of new job openings. Lots of employers publish listings on LinkedIn before sharing them in other places. If you're active on the platform, you can be the first to know about a potential new job and get your resume sent in before the inboxes get flooded.
Tips for Using LinkedIn
Okay, you can see why LinkedIn is an important resource for professionals like yourself. Now, it's time to learn how to use LinkedIn in the proper way. Here are some specific strategies to help you get the most out of it:
1. Keep Your Profile Updated
One of the most important (and basic) things you can do when using LinkedIn is to keep your profile updated. It's going to be hard for you to establish professional connections and make a good impression if your profile is full of outdated information.
Start with a professional headline. It should showcase your current position, as well as the company you work for. It can also include keywords that describe the work you do if you're in the process of searching for a job (writer, coach, trainer, designer, etc.).
Update your location, too. This will help you ensure that, when people reach out to you about potential jobs, those jobs are in your area and accessible to you!
2. Use Professional Photos
On other social media platforms, it's perfectly acceptable to use fun, casual photos of yourself. When you're on LinkedIn, though, it's best to keep it professional. Make sure it's an up-to-date photo, too.
You don't necessarily need a professional headshot for your profile. You should be wearing an outfit that aligns with the work you do, though. Style your hair, apply makeup if you wish, and do everything you can to look neat and well-groomed.
3. Proofread, Proofread, Proofread
Always proofread your posts, as well as any other information you share on your profile. Read over them carefully before hitting the publish button. It'll be hard for you to show potential employers that you're a good fit for the job if your profile is full of typos and grammatical errors, after all.
4. Personalize Invitations to Connect
When you send someone an invitation to connect on LinkedIn, the default message says, "I'd like to add you to my professional network on LinkedIn." That's pretty boring, right?
If you want to make an impression and get noticed, personalize the message to something that is more meaningful and will stand out to the recipient. For example, you could remind them where you met if you've run into them in person previously, or you could mention a post that you both liked from a mutual connection.
5. Create High-Quality Posts
Make sure you're publishing posts on LinkedIn on a regular basis. Regular posting helps you to stay relevant and increases the likelihood that people will notice you.
Not sure what to post? Start by sharing samples of your latest work, or post tips that can benefit others who work in your industry. You can also publish long-form articles that provide a thorough look into a particular topic and give you an opportunity to showcase the depths of your knowledge and experience.
Start Using LinkedIn Today
Now that you know about why to use LinkedIn and how to use it effectively, it's time to put your knowledge to the test. Keep the information discussed above in mind and you'll start experiencing all the benefits that LinkedIn has to offer before you know it.
Do you want to learn more about how you can expand your social media presence and improve your career? If so, check out some of the other employment-related resources on our site today. The Entrepreneurship section is full of helpful articles.