3 important rules when deep-sea diving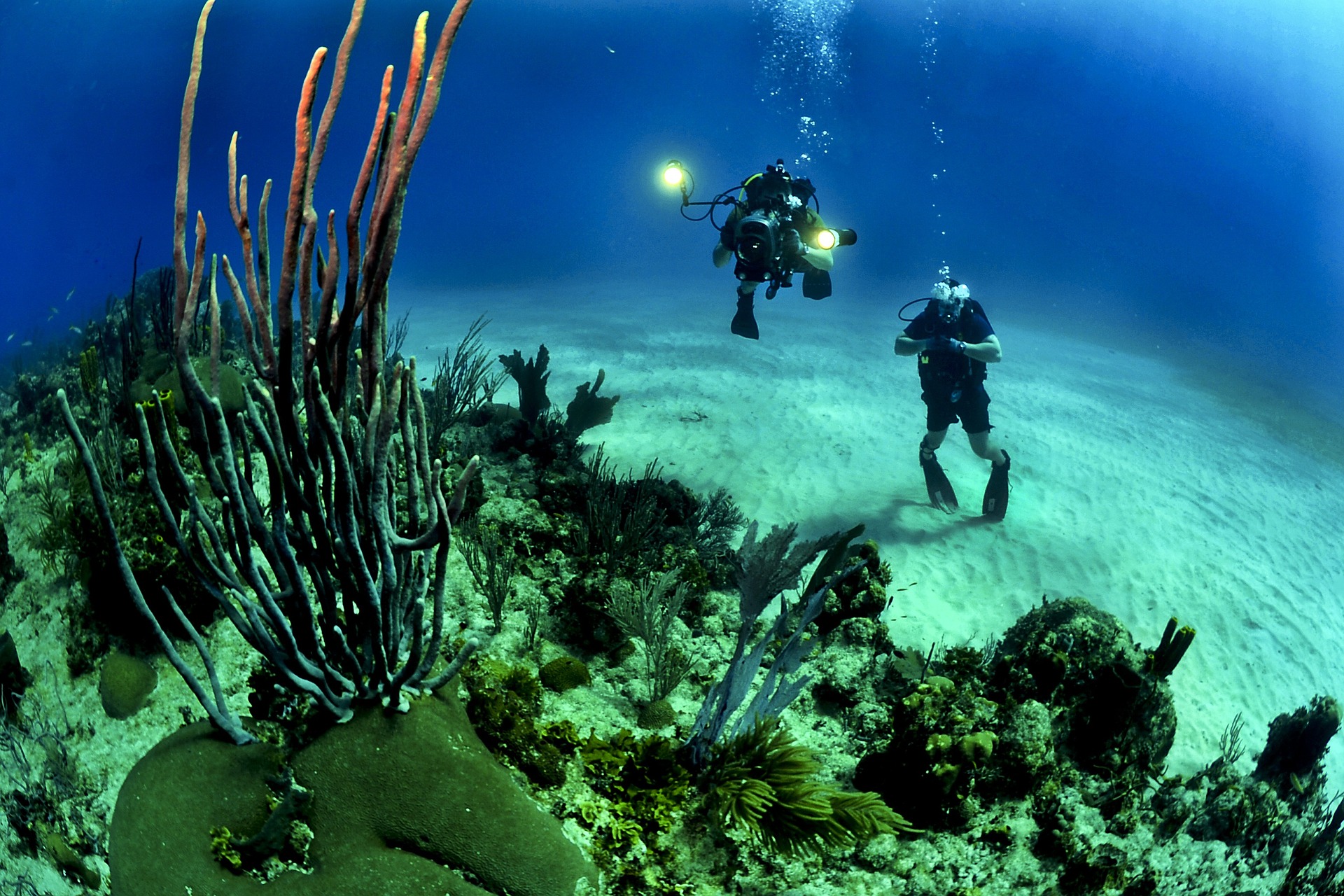 Anyone who has experienced deep sea diving, are aware of how amazing this activity really is. What's fascinating is that we know more about the surface of the moon, Venus, and Mars than we do about our own sea, which is one of the most interesting yet intimidating places on Earth. If you have key interest in deep sea diving or planning on pursuing a career as a saturation diver, then you'll need to educate yourself on the precautions you must take before doing so.
Diving is an incredibly fun and phenomenal experience, however it's also dangerous and the dangers may not necessarily be visible to the naked eye. If you plunge into the Earth's perilous waters, you must respect the rules in place keep you safe, besides making sure your diving equipment and piston seals are airtight. Here, we'll discuss the top rules to safely deep-sea dive, including knowing your limits, practising safe ascents, and looking after your teeth.
Rule 1: Look after your body
It's important to remember that your body can be injured if it doesn't have enough time to adjust to the fluctuating pressure of your surroundings, whether this is in water or the air before and after a dive. Slowly ascending is as important as breathing constantly — if you ascend too early, the nitrogen in your body from the deep sea won't have time to exit the body through the lungs and will expand at such a rate that would subsequently lead to a range of dangerous problems.
You can gain a serious condition called barotrauma, which is when the tissues near places in your body that have pockets of air get damaged, this can be sinuses, dental roots, lungs and ears and the condition can cause lots of pain and even rupture your ear drums and lungs, making it significantly difficult to breath. As you ascend, water pressure decreases and vice versa — when ascending, follow the bubbles you breathe out. Don't ascend faster than your bubbles or things will get sticky.
Decompression Sickness is another conditioning which can occur from premature ascension, where the pressure can result in nitrogen bubbles forming in the body, causing nerve and tissue damage, which can be fatal and even cause paralysis.
Nitrogen Narcosis is the conditioning when nitrogen builds up around the brain and causes you to feel delirious and make bad choices as if you've drank alcohol. For example, you could end up removing your regulator because you think you can breathe underwater or end up being unable to read your gauges and instruments.
Diving experts recommend that a safe practise is to maintain a steady rate when ascending, not quicker than 30 feet per minute.
Rule 2: Don't push yourself
Not to be a Buzz Killington, but an obvious rule that many forget is being caught up in the moment of the adventure. The most important thing to remember is that diving should be fun, not competitive. Dive within your limits. If you think that you might feel uncomfortable or if the conditions don't seem safe, don't be scared to cancel or rearrange at a different site or day. Never attempt something that you know you're not mentally or physically prepared for because this puts you at risk before you've even started.
On a similar note, if you're planning on pursuing a career as a saturation diver, look into your claustrophobia limits. You'll be kept in an underwater compression chamber for roughly a month, where you won't be heading back up to the surface until your time is up. Don't overestimate your abilities because you could end up in a really uncomfortable situation!
Rule 3: Visit your dentist
Have you ever thought your actual teeth could be in danger? It sounds like a terrifying prospect for all of us, but yes, it's possible for fillings and crowns to blow out of your gum. Saturation diver David Beckett commented: "After a couple of hours of being in the chamber, one of my fillings blew off. Thankfully for me, when it blew off there was no pain, just a hole left where the filling used to sit.
"Others aren't so lucky. I've seen one guy have a crown blow off, taking part of the tooth and gum with it. Painful stuff to have to endure for the next three days."
It's not just sharks that are scary, what your teeth blowing out? A survey of recreational divers found that 41 per cent of divers reported intense toothache, caused by fluctuations in water pressure build in air pockets at the roots of teeth. This is often made worse by divers who are inexperienced and clench their teeth or if they have underlying dental conditions, cavities, fractures, or poor fillings.
Visit your dentist for a check up to make sure your teeth will be safe under pressure.
Stay safe while deep sea diving by following this guide. Although you'll have an unforgettable experience, remain aware!
Sources
https://myhealth.alberta.ca/Health/pages/conditions.aspx?hwid=abo0894
https://scubadiverlife.com/ten-rules-safe-scuba-diving/
https://www.livescience.com/57362-scuba-diving-linked-to-toothaches.html
https://www.dailymail.co.uk/health/article-4062362/Why-scuba-diving-damage-TEETH-Clenching-jaw-underwater-lead-dental-problems.html
Rule 2:
Top 5 Useful Tips for Using LinkedIn Effectively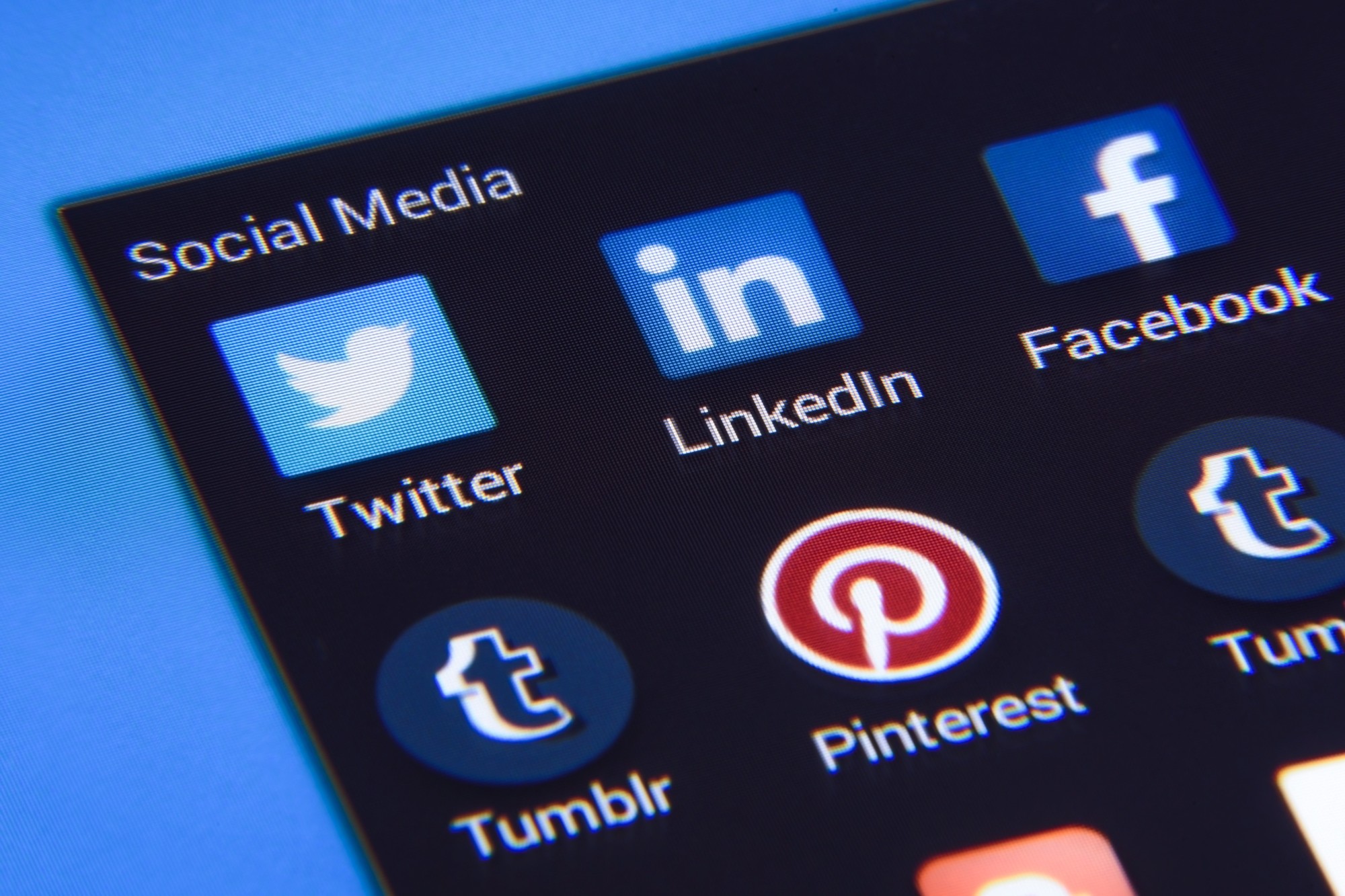 LinkedIn currently has over 660 million users and is the 21st biggest site in the world. Are you using LinkedIn to build your professional network? If not, now is the time to start.
There are lots of benefits of LinkedIn that you can experience when you use it in the correct way. Read on for five tips for using LinkedIn that you can implement today.
What Is LinkedIn?
LinkedIn is a social networking platform, similar to Facebook. The big difference, though, is that it's specifically meant for professionals to connect with one another.
As a member of LinkedIn, you can create an online resume to easily share with others. You can also use LinkedIn to chat with other users, learn about job openings, and even publish articles.
LinkedIn is a great platform for those who are looking for work. It also helps those who want to get in touch with others in their industry to gain clients and foster new business relationships.
LinkedIn Benefits
There are lots of reasons why you might want to use LinkedIn, whether or not you're actively looking for work. The following are some specific benefits that you can enjoy when you include it in your social networking strategy:
Gain Exposure
First, LinkedIn provides you with lots of opportunities for exposure. It allows you to easily start building an online brand and get noticed by the right people. You can also show off your work and share your portfolio with recruiters and others who might want to hire you.
Demonstrate Your Knowledge
You can use LinkedIn to show your network that you are knowledgeable and have a lot of offer those who work in your industry (or in related industries). Through regular posts and long-form articles, there are lots of ways that you can provide insight and make a name for yourself.
Conduct Research
If you're in the process of looking for a job, LinkedIn helps you to conduct research and learn about companies to which you're thinking about applying.
You can connect with people who currently work for those companies and talk to them about their experiences, for example. You can also learn about the people who might be interviewing you for a job to find out things you have in common before you sit down to meet.
Learn About New Job Openings
Of course, LinkedIn can also make you aware of new job openings. Lots of employers publish listings on LinkedIn before sharing them in other places. If you're active on the platform, you can be the first to know about a potential new job and get your resume sent in before the inboxes get flooded.
Tips for Using LinkedIn
Okay, you can see why LinkedIn is an important resource for professionals like yourself. Now, it's time to learn how to use LinkedIn in the proper way. Here are some specific strategies to help you get the most out of it:
1. Keep Your Profile Updated
One of the most important (and basic) things you can do when using LinkedIn is to keep your profile updated. It's going to be hard for you to establish professional connections and make a good impression if your profile is full of outdated information.
Start with a professional headline. It should showcase your current position, as well as the company you work for. It can also include keywords that describe the work you do if you're in the process of searching for a job (writer, coach, trainer, designer, etc.).
Update your location, too. This will help you ensure that, when people reach out to you about potential jobs, those jobs are in your area and accessible to you!
2. Use Professional Photos
On other social media platforms, it's perfectly acceptable to use fun, casual photos of yourself. When you're on LinkedIn, though, it's best to keep it professional. Make sure it's an up-to-date photo, too.
You don't necessarily need a professional headshot for your profile. You should be wearing an outfit that aligns with the work you do, though. Style your hair, apply makeup if you wish, and do everything you can to look neat and well-groomed.
3. Proofread, Proofread, Proofread
Always proofread your posts, as well as any other information you share on your profile. Read over them carefully before hitting the publish button. It'll be hard for you to show potential employers that you're a good fit for the job if your profile is full of typos and grammatical errors, after all.
4. Personalize Invitations to Connect
When you send someone an invitation to connect on LinkedIn, the default message says, "I'd like to add you to my professional network on LinkedIn." That's pretty boring, right?
If you want to make an impression and get noticed, personalize the message to something that is more meaningful and will stand out to the recipient. For example, you could remind them where you met if you've run into them in person previously, or you could mention a post that you both liked from a mutual connection.
5. Create High-Quality Posts
Make sure you're publishing posts on LinkedIn on a regular basis. Regular posting helps you to stay relevant and increases the likelihood that people will notice you.
Not sure what to post? Start by sharing samples of your latest work, or post tips that can benefit others who work in your industry. You can also publish long-form articles that provide a thorough look into a particular topic and give you an opportunity to showcase the depths of your knowledge and experience.
Start Using LinkedIn Today
Now that you know about why to use LinkedIn and how to use it effectively, it's time to put your knowledge to the test. Keep the information discussed above in mind and you'll start experiencing all the benefits that LinkedIn has to offer before you know it.
Do you want to learn more about how you can expand your social media presence and improve your career? If so, check out some of the other employment-related resources on our site today. The Entrepreneurship section is full of helpful articles.