Four countries, lots of diverse cultures, thousands of years of history … the UK is bound to have some quirky goings-on.
In this article, LPG suppliers Flogas, overview just a few of Britain's oddest traditions:
Haggis Hurling
Haggis itself is specific to Caledonia, however eating the sheep's pluck delicacy is quite a commonly known tradition. Each year on the 25th January, or Burns Night as it is more commonly known, Scots tuck into haggis, neaps and tatties as part of their celebration supper. However, a lesser known tradition about the nation is their annual participation in 'Haggis Hurling'. The tale suggests that in the 17th century, when men were working in the fields during the day, their wives would cook them a haggis for their lunch and throw it across the river. The man would then use the front of his kilt, which is synonymous for not encasing underwear below, as a cushion to soften the blow of the meat and to prevent it from landing on the ground.
Nowadays, 'Haggis Hurling' has established itself as a professional sport, in which judges award scores depending on the distance travelled by the delicacy and whether it can still be eaten afterwards.
The Welsh Lovespoon
A bunch of flowers, a box of chocolates, or nowadays maybe a gif sent on messenger, are all deemed an appropriate show of affection. In Wales however, if you're trying to win the heart of the apple of your eye, a spoon, despite the fact it may seem unconventional, ranks higher than a teddy bear holding a love heart. Okay, so it isn't just your standard tea spoon, but it is a spoon nonetheless. The piece of cutlery will usually feature a symbol, which translates into a meaning, such as an anchor for safety and dragon for protection.
Available in most gift shops throughout the country, if you're on holiday in Wales, pick up a spoon, take it home to your love interest and you mighty just find yourself in the good books for a considerably long time.
Kirkwall Ba
Heading north to Orkney, we arrive in the island's capital, Kirkwall, where, since 1650, 'Ba', has played particular importance in the festive calendar. Described as more like a civil war than a game of football, the town, on Christmas Eve and Hogmanay, is divided in to two teams, the 'Uppies' and 'Doonies'. The two squads, in the past, placed in their respective teams, thanks to where they were born in relation to the towns Cathedral.
The leather ball, stuffed with cork, navigates the town, through alleyways and back streets, as opposing sides compete to land it in the net. There are referees who control the general flow of the game and ensure anyone who lands on the ground is picked up again, however the game is effectively without rules. There also exists a boy's game and despite the fact the upper age limit is 15 years old, there is no restriction on how young the boy can be. If you choose to make the trip up to the tip of Scotland, this age—old tradition is certainly worth your time —watch on as whole town battles it out, or look into joining the 'Uppies' or 'Doonies' yourself.
Fenwick's Window
Beginning in 1971, Fenwicks, an upmarket department store, have put on an annual festive spectacle for shoppers with their extravagant window displays.  The windows which line Northumberland Street in Newcastle Upon Tyne are adored by people of all ages, and the crowds arrive hours ahead of the big reveal day.  In the past inspiration has been taken from children's books such as Beatrix Potter and Peter Pan, and each and every year proves to be more outstanding than the previous year. While many people associate Geordies and Christmas time with night's spent reveling in sub—zero temperatures (without a coat!), fairytale window claims top spot in the North-East as a tradition.
Balmoral Show
A country steeped in agricultural history, it should come as no surprise that one of the Northern Ireland's largest annual events is an agri-food show. Starting in 1894, the Balmoral Show has, in recent years, relocated to the site of the Old Maze Prison camp. With more than 115,000 annual visitors, the show includes showjumping competitions, sheep shearing time trials, and a best in show category for livestock and equine. The three-day festival, which offers something for everyone, epitomises Northern Irish culture.
The Padstow Obby Oss
In Cornwall, May Day is celebrated in a slightly different fashion to the rest of the UK. The Obby Oss, as it is affectionately known, traces back further than the 1820's, with historians believing it holds links to the Celtic festival of Beltane. The carnival in Rio De Janeiro would face stiff competition from the small Cornish town, where locals spend the evening of the 30th April decorating the streets with flags and flowers, before two "osses", one blue and one red, make their way through the streets, cheered on by onlookers joining in with the celebrations.
Peter Pan Cup
In 1904, when his play debuted on the London stage, James Matthew Barrie, donated the Peter Pan Cup to competitors of the Christmas day swim through Hyde Park. Open only to the experienced members of the Serpentine Swimming Club who have qualified throughout the season to guarantee a place in the event, the competition pits swimmers against one another in a 100-yard race in what can often be four degrees waters.
Sources
https://www.cornwalllive.com/whats-on/whats-on-news/cornwalls-weird-wonderful-rituals-make-1956311
https://theculturetrip.com/europe/united-kingdom/wales/articles/10-customs-only-the-welsh-can-understand/
https://www.mackaysholidays.com/guides/unique-scottish-customs-and-traditions
https://www.balmoralshow.co.uk/competitions
https://www.visitlondon.com/things-to-do/event/10716901-peter-pan-cup
https://www.newcastlegateshead.com/blog/read/2018/11/christmas-traditions-you-will-only-recognise-if-you-grew-up-in-newcastle-b190
Top 5 Useful Tips for Using LinkedIn Effectively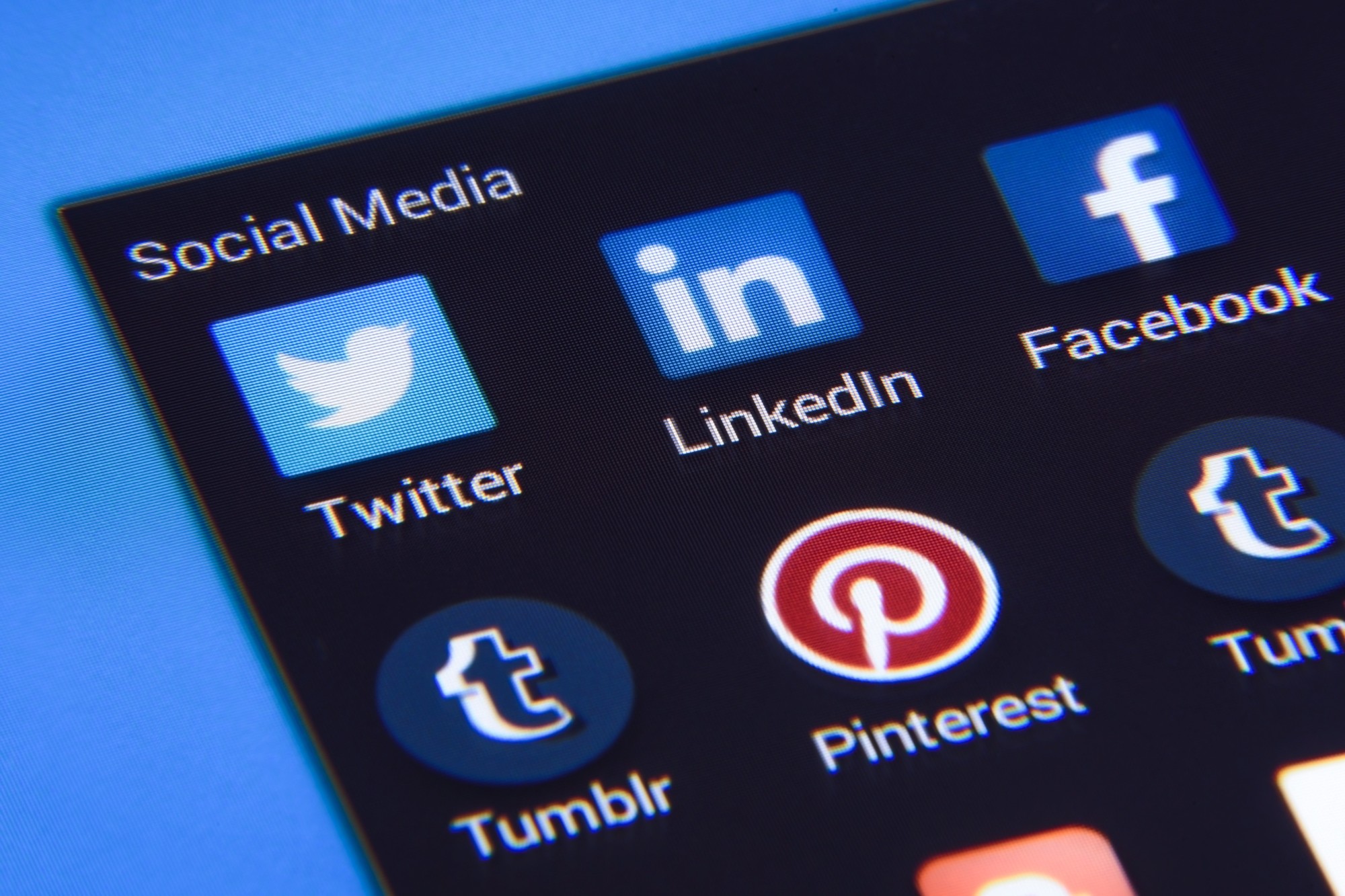 LinkedIn currently has over 660 million users and is the 21st biggest site in the world. Are you using LinkedIn to build your professional network? If not, now is the time to start.
There are lots of benefits of LinkedIn that you can experience when you use it in the correct way. Read on for five tips for using LinkedIn that you can implement today.
What Is LinkedIn?
LinkedIn is a social networking platform, similar to Facebook. The big difference, though, is that it's specifically meant for professionals to connect with one another.
As a member of LinkedIn, you can create an online resume to easily share with others. You can also use LinkedIn to chat with other users, learn about job openings, and even publish articles.
LinkedIn is a great platform for those who are looking for work. It also helps those who want to get in touch with others in their industry to gain clients and foster new business relationships.
LinkedIn Benefits
There are lots of reasons why you might want to use LinkedIn, whether or not you're actively looking for work. The following are some specific benefits that you can enjoy when you include it in your social networking strategy:
Gain Exposure
First, LinkedIn provides you with lots of opportunities for exposure. It allows you to easily start building an online brand and get noticed by the right people. You can also show off your work and share your portfolio with recruiters and others who might want to hire you.
Demonstrate Your Knowledge
You can use LinkedIn to show your network that you are knowledgeable and have a lot of offer those who work in your industry (or in related industries). Through regular posts and long-form articles, there are lots of ways that you can provide insight and make a name for yourself.
Conduct Research
If you're in the process of looking for a job, LinkedIn helps you to conduct research and learn about companies to which you're thinking about applying.
You can connect with people who currently work for those companies and talk to them about their experiences, for example. You can also learn about the people who might be interviewing you for a job to find out things you have in common before you sit down to meet.
Learn About New Job Openings
Of course, LinkedIn can also make you aware of new job openings. Lots of employers publish listings on LinkedIn before sharing them in other places. If you're active on the platform, you can be the first to know about a potential new job and get your resume sent in before the inboxes get flooded.
Tips for Using LinkedIn
Okay, you can see why LinkedIn is an important resource for professionals like yourself. Now, it's time to learn how to use LinkedIn in the proper way. Here are some specific strategies to help you get the most out of it:
1. Keep Your Profile Updated
One of the most important (and basic) things you can do when using LinkedIn is to keep your profile updated. It's going to be hard for you to establish professional connections and make a good impression if your profile is full of outdated information.
Start with a professional headline. It should showcase your current position, as well as the company you work for. It can also include keywords that describe the work you do if you're in the process of searching for a job (writer, coach, trainer, designer, etc.).
Update your location, too. This will help you ensure that, when people reach out to you about potential jobs, those jobs are in your area and accessible to you!
2. Use Professional Photos
On other social media platforms, it's perfectly acceptable to use fun, casual photos of yourself. When you're on LinkedIn, though, it's best to keep it professional. Make sure it's an up-to-date photo, too.
You don't necessarily need a professional headshot for your profile. You should be wearing an outfit that aligns with the work you do, though. Style your hair, apply makeup if you wish, and do everything you can to look neat and well-groomed.
3. Proofread, Proofread, Proofread
Always proofread your posts, as well as any other information you share on your profile. Read over them carefully before hitting the publish button. It'll be hard for you to show potential employers that you're a good fit for the job if your profile is full of typos and grammatical errors, after all.
4. Personalize Invitations to Connect
When you send someone an invitation to connect on LinkedIn, the default message says, "I'd like to add you to my professional network on LinkedIn." That's pretty boring, right?
If you want to make an impression and get noticed, personalize the message to something that is more meaningful and will stand out to the recipient. For example, you could remind them where you met if you've run into them in person previously, or you could mention a post that you both liked from a mutual connection.
5. Create High-Quality Posts
Make sure you're publishing posts on LinkedIn on a regular basis. Regular posting helps you to stay relevant and increases the likelihood that people will notice you.
Not sure what to post? Start by sharing samples of your latest work, or post tips that can benefit others who work in your industry. You can also publish long-form articles that provide a thorough look into a particular topic and give you an opportunity to showcase the depths of your knowledge and experience.
Start Using LinkedIn Today
Now that you know about why to use LinkedIn and how to use it effectively, it's time to put your knowledge to the test. Keep the information discussed above in mind and you'll start experiencing all the benefits that LinkedIn has to offer before you know it.
Do you want to learn more about how you can expand your social media presence and improve your career? If so, check out some of the other employment-related resources on our site today. The Entrepreneurship section is full of helpful articles.