Reliable, Timeless Equipment Every Commercial Kitchen Needs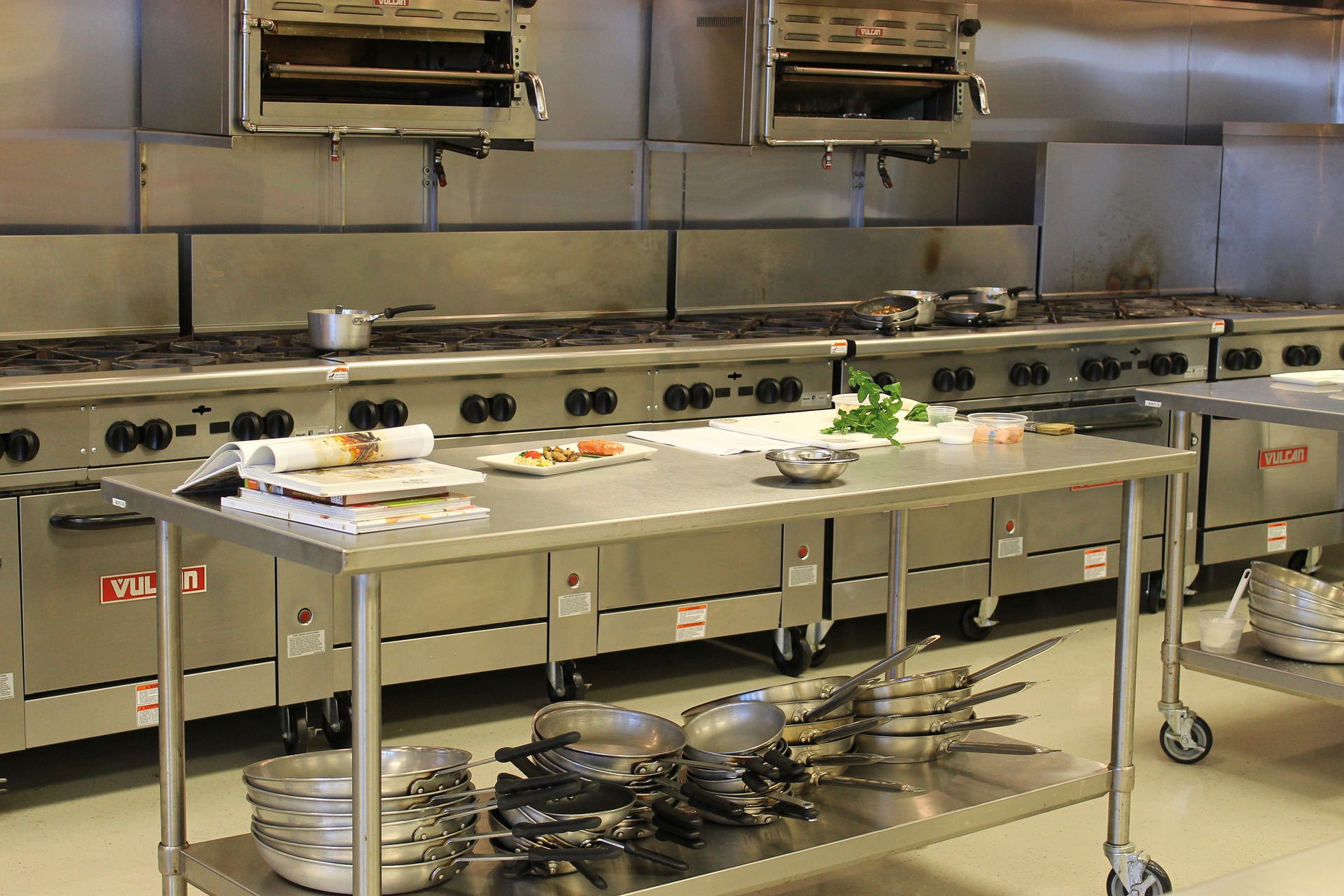 Remember when you could invest in a piece of equipment and it would do its job for years to come? Nowadays, it feels like every time you unlock your smartphone or smartwatch or other 'smart' equipment, there's an update for it. On top of that, you might have just parted with several months' worth of wages to get the latest handset, only for a new one to roll around within the next six months. Technology is updating, reinventing, and redesigning at an alarming rate, and it can often seem like too much too quickly.
But there are a few golden classics that don't need replacing every year — for the hospitality and catering sector, hotel groups are finding these trusty pieces of kit are vital for profits. Here are a few of those heroes that have stood the test of time.
Slush machines
Look, there are just some things in life you don't mess with. The childhood nostalgia of sipping on a slushie is one of those things. If the corner shop idol that is the price of a Freddo must always fluctuate, then at the very least leave the perfection of a slushie on a hot summer's day alone.
Slush machines are often spotted in the corner of the newsagents, churning away, and haven't undergone any major changes over the years. The phrase 'if it ain't broke, don't fix it' springs to mind when it comes to this machine — given the nature of what it is doing, there's very little need to change anything. A slush drink is a mixture of sugar and water, with the precise sugar level a requirement in order to keep the mix from simply freezing solid. The movement of the slush machine prevents the mixture from freezing solid too, by keeping the sugar and water molecules bonded together.
Refrigerator
Refrigerators replaced the need to use outdoor icehouses or iceboxes, which we haven't used as a society in quite some time. Artificial refrigeration was pioneered by inventor William Cullen in 1748, and though the technology has been refined a fair bit since, there's been no major overhaul to the equipment. In fact, the
We can't image a commercial kitchen that doesn't have access to a good-quality refrigeration unit — they might be a pricey one-off, but a good piece of refrigeration kit will tick over for many years reliably without needing replacement every time the world of technology lurches forward.
Deep Fryer
It might not be the healthiest option in the world, but there's a reason why deep-fried food is so popular with customer: it's delicious!
Though we have made the leap from frying in pans to using dedicated deep fryers, there hasn't been a major update to this classic piece of equipment in a number of years now. After all, the process is pretty simple: prepare your food, and plonk it into the oil or fat to bubble away until crispy. Food fried like this is quick, easy, and tasty, which is why it has stood the test of time all the way back to the Ancient Egyptians.
Much like the fridge, a good deep fryer will serve a commercial kitchen faithfully for many years, if well-maintained and looked after. Your kitchen really can't be without one for optimum efficiency.
So really, attempting to change this machine would only cause problems for the resulting drink!
Toasters
The Internet's collective mind was blown in recent years when the rumour surfaced of the 'truth' of numbers on a toaster. Many people tweeted and retweeted how they were 'today years old' when they found out those numbers on a toaster's dial relate to the number of minutes the toaster will toast your bread for, and not 'the level of toastiness' achieved.
This, like many mind-blowing Internet revelations, turned out to be false — the numbers reflect different things depending on the manufacturer. But other than flexibility with the dials and such, the design of the toaster has remained steadfast for many years.
The electric toaster was invented in 1893 by Scottish inventor Alan MacMasters. In the years since, a few tweaks have been made to sort out a heating problem and adding a spring into the machine, but by and large, the toaster has remained the same. So, much like the umbrella, any modern-day reinventions are often dismissed as wholly unnecessary. Take the Bluetooth smart toaster, which claims such wonders as being 'controlled by a companion smartphone app to offer personalised settings'. Much akin to a traditional toaster then, only your hand extends out to the toaster instead of to your smartphone. Remarkable.
It's a humble device, but one every kitchen, commercial or otherwise, ought to have a spot for.
There is certainly something exciting about unveiling a new product, reimagining and reinventing designs. But with no need to improve them further, these kitchen heroes really do deserve some praise for being one of the few pieces of kit that haven't seen a major need to upgrade — they're already at their peak!
Sources:
https://www.toptenz.net/top-10-things-that-havent-changed-in-100-years.php
https://interestingengineering.com/10-most-useless-gadgets-of-2017
https://www.thoughtco.com/who-invented-the-umbrella-1992592
http://mentalfloss.com/article/69879/what-do-those-numbers-your-toaster-mean
https://www.worldatlas.com/articles/when-was-the-toaster-invented.html
https://interestingengineering.com/10-most-useless-gadgets-of-2017
https://www.eater.com/drinks/2016/10/20/13309514/slurpee-7-11-slushie-icee-history
https://en.wikipedia.org/wiki/Slush_(beverage)
https://oureverydaylife.com/the-history-of-deep-fat-fryers-12210279.html
https://www.exnovate.org/airfryer
Top 5 Useful Tips for Using LinkedIn Effectively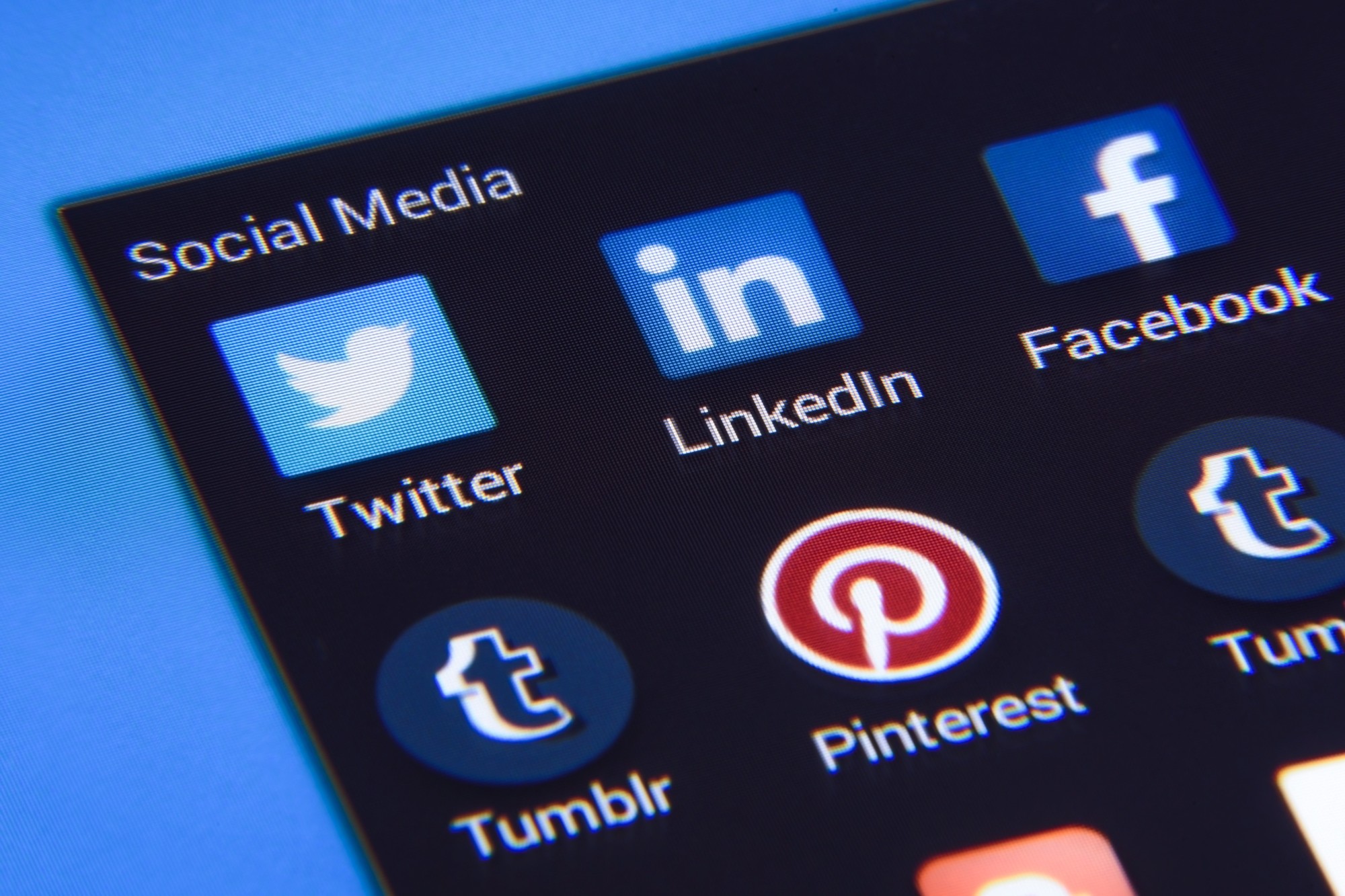 LinkedIn currently has over 660 million users and is the 21st biggest site in the world. Are you using LinkedIn to build your professional network? If not, now is the time to start.
There are lots of benefits of LinkedIn that you can experience when you use it in the correct way. Read on for five tips for using LinkedIn that you can implement today.
What Is LinkedIn?
LinkedIn is a social networking platform, similar to Facebook. The big difference, though, is that it's specifically meant for professionals to connect with one another.
As a member of LinkedIn, you can create an online resume to easily share with others. You can also use LinkedIn to chat with other users, learn about job openings, and even publish articles.
LinkedIn is a great platform for those who are looking for work. It also helps those who want to get in touch with others in their industry to gain clients and foster new business relationships.
LinkedIn Benefits
There are lots of reasons why you might want to use LinkedIn, whether or not you're actively looking for work. The following are some specific benefits that you can enjoy when you include it in your social networking strategy:
Gain Exposure
First, LinkedIn provides you with lots of opportunities for exposure. It allows you to easily start building an online brand and get noticed by the right people. You can also show off your work and share your portfolio with recruiters and others who might want to hire you.
Demonstrate Your Knowledge
You can use LinkedIn to show your network that you are knowledgeable and have a lot of offer those who work in your industry (or in related industries). Through regular posts and long-form articles, there are lots of ways that you can provide insight and make a name for yourself.
Conduct Research
If you're in the process of looking for a job, LinkedIn helps you to conduct research and learn about companies to which you're thinking about applying.
You can connect with people who currently work for those companies and talk to them about their experiences, for example. You can also learn about the people who might be interviewing you for a job to find out things you have in common before you sit down to meet.
Learn About New Job Openings
Of course, LinkedIn can also make you aware of new job openings. Lots of employers publish listings on LinkedIn before sharing them in other places. If you're active on the platform, you can be the first to know about a potential new job and get your resume sent in before the inboxes get flooded.
Tips for Using LinkedIn
Okay, you can see why LinkedIn is an important resource for professionals like yourself. Now, it's time to learn how to use LinkedIn in the proper way. Here are some specific strategies to help you get the most out of it:
1. Keep Your Profile Updated
One of the most important (and basic) things you can do when using LinkedIn is to keep your profile updated. It's going to be hard for you to establish professional connections and make a good impression if your profile is full of outdated information.
Start with a professional headline. It should showcase your current position, as well as the company you work for. It can also include keywords that describe the work you do if you're in the process of searching for a job (writer, coach, trainer, designer, etc.).
Update your location, too. This will help you ensure that, when people reach out to you about potential jobs, those jobs are in your area and accessible to you!
2. Use Professional Photos
On other social media platforms, it's perfectly acceptable to use fun, casual photos of yourself. When you're on LinkedIn, though, it's best to keep it professional. Make sure it's an up-to-date photo, too.
You don't necessarily need a professional headshot for your profile. You should be wearing an outfit that aligns with the work you do, though. Style your hair, apply makeup if you wish, and do everything you can to look neat and well-groomed.
3. Proofread, Proofread, Proofread
Always proofread your posts, as well as any other information you share on your profile. Read over them carefully before hitting the publish button. It'll be hard for you to show potential employers that you're a good fit for the job if your profile is full of typos and grammatical errors, after all.
4. Personalize Invitations to Connect
When you send someone an invitation to connect on LinkedIn, the default message says, "I'd like to add you to my professional network on LinkedIn." That's pretty boring, right?
If you want to make an impression and get noticed, personalize the message to something that is more meaningful and will stand out to the recipient. For example, you could remind them where you met if you've run into them in person previously, or you could mention a post that you both liked from a mutual connection.
5. Create High-Quality Posts
Make sure you're publishing posts on LinkedIn on a regular basis. Regular posting helps you to stay relevant and increases the likelihood that people will notice you.
Not sure what to post? Start by sharing samples of your latest work, or post tips that can benefit others who work in your industry. You can also publish long-form articles that provide a thorough look into a particular topic and give you an opportunity to showcase the depths of your knowledge and experience.
Start Using LinkedIn Today
Now that you know about why to use LinkedIn and how to use it effectively, it's time to put your knowledge to the test. Keep the information discussed above in mind and you'll start experiencing all the benefits that LinkedIn has to offer before you know it.
Do you want to learn more about how you can expand your social media presence and improve your career? If so, check out some of the other employment-related resources on our site today. The Entrepreneurship section is full of helpful articles.