How tech has helped the restaurant industry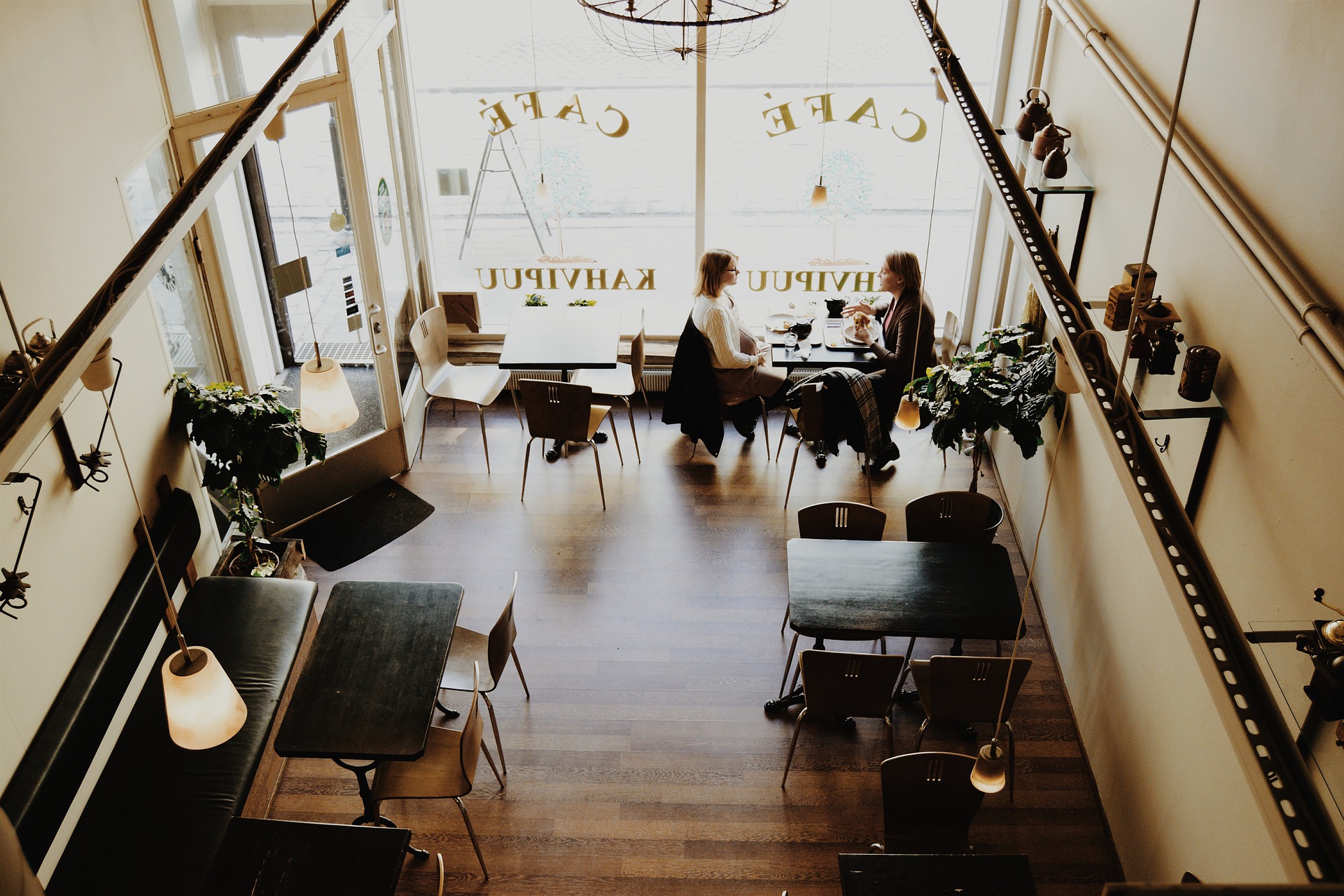 Technology has helped transform most industries and the restaurant industry is one that has been hugely affected by the rise in new technology. From apps such as JustEat, to contactless payments, to even booking a table online, the advances have helped make restaurants more accessible and profitable.
The advances have helped improve customer service, customer experience and business management. Here, we will look at how this has been the case:
Booking system
In years gone by, if you wanted to book a table at a restaurant you had to ring up the restaurant to secure your seats. During busy times this could have meant you were on hold for a long period of time. Even worse, you may have turned up to the restaurant and had to wait in the lobby. This is a major dissatisfaction to customers which will sour their overall experience.
Thanks to online booking systems and reservation managers this is no longer the case. Customers can simply click on the relevant tab on a restaurant's site or app and reserve a table for a time that suits them, thus improving the customer service from the restaurant.
Not only this, but as it's a 24-hour service, you can save on man power, while customers can book at a time that suits them, meaning you may be more likely to receive bookings. With such a tool, it's likely that you'll have data available to you that can keep track of every reservation, allowing you to plan and grow your business.
Payment
Card machines have made it possible for you to use your bank card to complete your transaction with ease. This means that you no longer have to carry cash on you in order to pay for your food. This also means that there's far more chance of upselling your product as the customer won't be worried about how much money they physically have on them. Research has found that there is a higher willingness-to-pay when debit/credit cards are used instead of cash. This is especially the case when it comes to treating yourself and eating unhealthy food due to impulsive buying.
Inventory management
Of course, technology has benefitted the overall experience from a customer point of view, but behind the scenes it has significantly helped too. The majority of restaurants now rely on technology to keep their stock levels accurate. This has allowed them greater visibility of their assets almost immediately. Employees can directly submit and view their inventory via a device, leading to greater efficiency and accuracy.
Feedback
Sites such as Trip Advisor are a great way for the public to plan their next trip. Receiving a number of maximum marks on review sites like this can lead to an increase in footfall to your restaurant. For many, they may not have heard of your establishment, but great reviews can push them in your direction.
Social media analytics
There are two reasons why customers will continue to use your service: the food and the staff. If customers enjoy the dishes and the ambience, they are likely to return in the future. Thanks to social media analytics you can discover exactly what customers are looking for and tailor your business to these desires.
For the majority of restaurants, replying to social media comments provides the customer with an appreciation for your brand as well as gaining a connection. However, if you're unable to respond to all replies, self-service analytics tools allow you to collate all responses so that you can get the overall feel of the public and what it is they're saying.
Special offers
The internet is a great place to let your potential customers know of any great deals that you have available. This could be the difference from them choosing you or going to a competitor. Flyers are another great way to get your deals in front of your intended audience, so a lot of local restaurants take advantage of letterbox distribution services. On such leaflets, many establishments involve an online discount code in order to entice the recipients to visit or order from them.
Fast food industry
It's not just sit-in restaurants that are taking advantage of advances in technology, either. Mobile ordering has made it extremely easy for consumers to purchase their food on a whim. Thanks to apps such at Just Eat, you can now browse a range of takeaways and quickly order – and pay for – your meal as and when you like it.
Over 10 million people had placed an order using the app last year, while 2017 seen the company's revenue surge 45%. This led to £1.9billion being spent on fast food via the app in the year.
With technology certain to keep becoming more advanced, restaurants are likely to have many new avenues available to them in the near future in order to progress. Whether they choose to pursue them is up to them, but for those who don't, the end could very well be nigh.
Sources
https://www.clocksoftware.co.uk/blog/Benefits-of-online-booking-systems.html
https://www.fastcasual.com/articles/7-technologies-transforming-the-restaurant-industry/
https://research-api.cbs.dk/ws/portalfiles/portal/45532821/jonas_hedman_do_consumers_pay_more_using_debit_cards_than_cash_postprint.pdf
https://www.independent.co.uk/news/business/news/just-eat-latest-results-revenue-profit-expansion-customer-takeaway-food-delivery-hungryhouse-a8241591.html
https://www.gatherhere.com/technology-helping-restaurants-grow/
Most Popular Online Slot Game Themes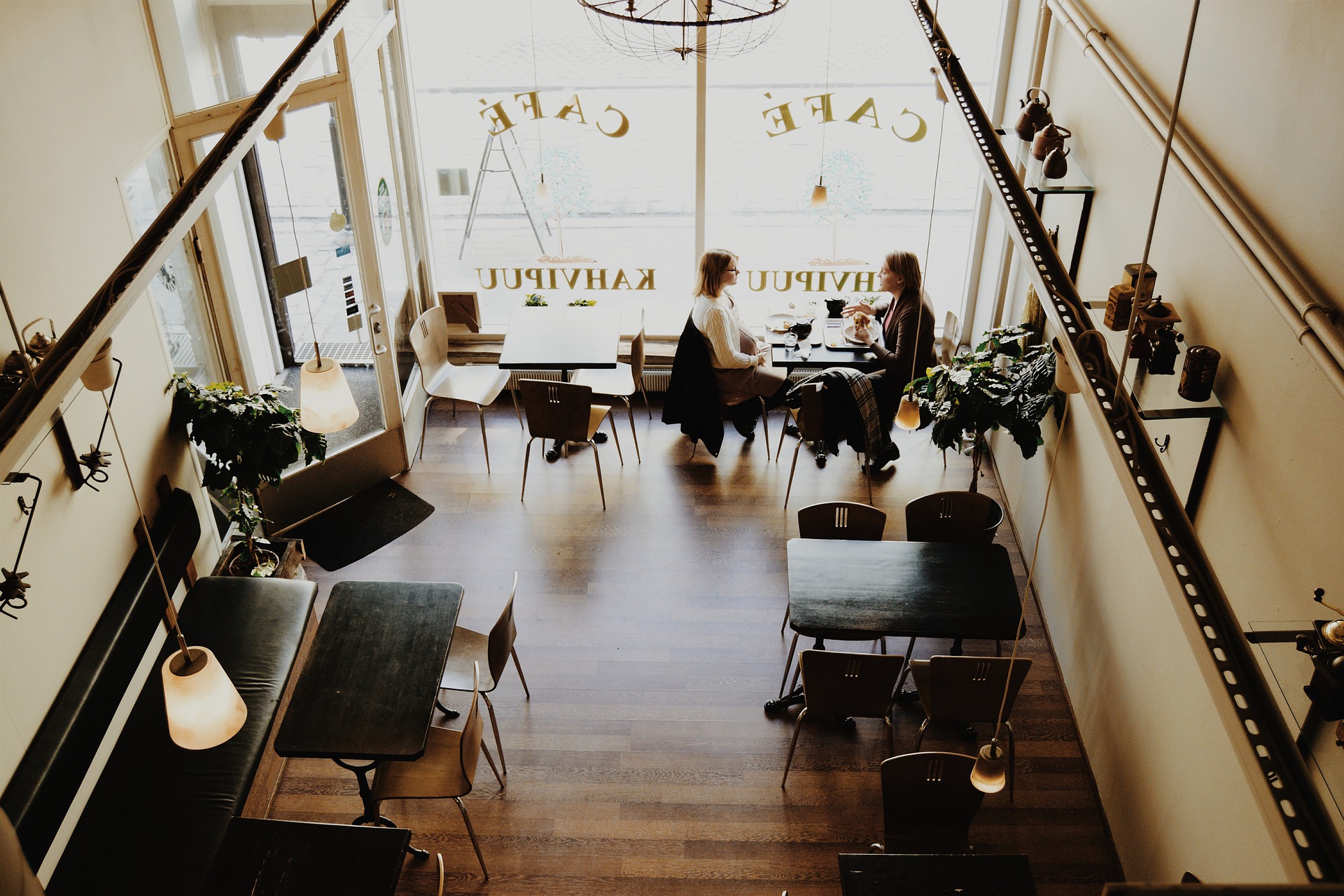 The word of online slots is almost as diverse as the world of conventional gaming. We say almost, since most slots developers find inspiration in standard video games and there have been at least several massively popular video games that got a slot remake.
However, things are somewhat different when it comes to themes and their popularity. The themes that are very popular for PC or PS4 games aren't necessarily popular slots themes and vice-versa themes and types of games that are prevalent in the online gambling world aren't that common for conventional video games. Have a look at the online slots selection at SlotsWise and you will immediately realize what we're talking about.
Egyptian Slots
It is hard to figure out the exact reason, but this is one of the most common and most popular online slots theme. Dozens of slots featuring Cleopatra, Ramses, and other Egyptian rulers, pharaohs, gods, symbols and objects like the pyramids and the sphinxes are available and it is pretty certain that more will come in the upcoming period. There is an interesting saying that the internet is a lot like Ancient Egypt – people write on walls and worship cats, and this is one curious way to explain one online slots are so popular. The actual reason might be a tad simpler. Namely, IGT's original Cleopatra was, for years, the most popular online slot and perhaps this is how both players and developers got so hooked on Egyptian-themed slots.
Irish Slots
While the Ancient Egyptians don't exist anymore, the Irish are very much alive and so is their culture. Some would argue that it has been bastardised in the past few decades, but that is a whole different topic. Yes, Irish slots may not be as numerous as Egyptian slots, but they come close in second place, and it is hard to find a reputable and renowned online slots developer that hasn't released at least one Irish-themed slot. Blueprint Gaming's Wish Upon A Leprechaun is just one games that deserve an honourable mention, but major slots providers like NetEnt and Microgaming has also released quite a few of them, including NetEnt's Finn and the Swirly Spin and Golden Shamrock. So, if you are fond of Irish things and you like seeing shamrocks, leprechauns and horseshoes on the reels, then you will have plenty of games to choose from.
Fruit Slots
In the old days, before the internet all slots were fruit slots, in the sense that the symbols that you could see on the reels included cherries, lemons, grapes and such. These games didn't offer a lot of diversity in terms of features and bonuses, but modern online slots developers kept producing and releasing such titles in an attempt to appeal to the fans of retro slots. As a result, we have plenty of new games that were released in the past several years, featuring fruits on the reels. Double Bubble by Gamesys, Fruity Burst by Playtech, and NetEnt's Fruit Case are only some of the most popular fruit slots.
Christmas Slots
Last but not least, we have Christmas slots. These games are usually released in the days before or immediately after Christmas, but you can play them whenever you want, they are available at online casinos throughout the year. There might not be as many Christmas slots compared to the other themes that we listed above, but some of them are particularly popular and casinos frequently offer Christmas promotions including free spins on these games. Most of these games feature the word Santa or jingle in their name, but that surely doesn't come as a surprise to anyone.
It would be in no way fair to say that these are the only slot themes – Hollywood slots, Asian slots, Alien slots, Animal slots and Comic slots also deserve to be mentioned, but there is a plethora of other slots themes. Don't worry, if you get into online slots gaming you will discover them quickly.