How to Get a Career in the Snowsports Industry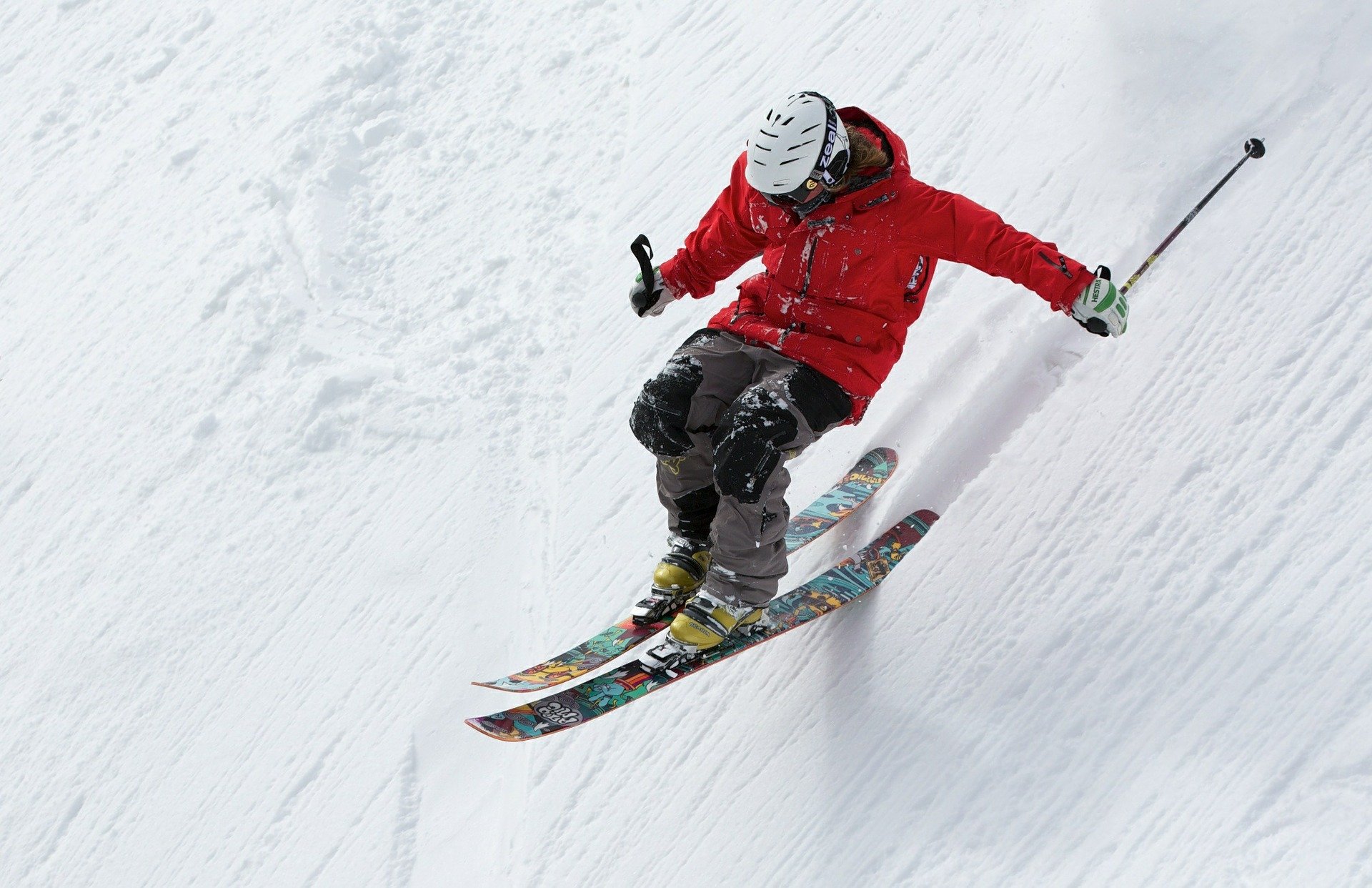 Ever visualised yourself being away from the every day jobs that you hope to achieve, once you've finished your education? Or maybe, you're seeking a change in your career path or still stuck with that old familiar choice of deciding what career path to take, which many of us go through.
Maybe these choices don't have to be such a headache for you and your career path may very well be looking at you the entire time, stemming from a hobby you're already good at or you have the passion for and never actually thought about a career in. For example, gamers who enjoy sitting playing video games more hours of their day can find themselves getting a career just playing video games, testing out newly developed ones whilst earning wages, literally being paid for what they already do. Many people love to market themselves through Instagram and many choose Instagram Advertising Agencies to manage there accounts.
The same applies for those interested in extreme sports, there of many careers people delve into based on what they do best to which I can't imagine them having issues being paid for doing their hobby which a lot of us can only dream of achieving. Some of these careers, don't necessarily have to be a dream but, a reality if you know where to look and there are academies involved across many industries who offer courses with guaranteed employment in the industry. With that, looking at the Winter Sports Industry, there are variety of career paths listed that you could consider for your future career.
Instructor
If your life is destined to be amongst chilled slopes throughout most of your days and you enjoy skiing or snowboarding, then why not consider a career as a snowboard or ski instructor? The beauty about this career is there're academies throughout the globe that offer plenty of courses, which will see you ending up with a guaranteed job at the end of it, so there's no need to worry about where you end up afterwards, the next stage would be to work your way up in the industry.
What's great about these courses, is they're all practical and you can experience experiencing living amongst the very world you love, whilst learning to become an instructor with endless opportunities to either snowboard or ski. For example, SIA Austria (Ski Instructor Academy) offer internships, which see you spending an entire winter season in Niseko Mountain in Japan, which is known for its powder snow skiing quality.
All the course requires you to have is a Japanese Working Holiday Visa which citizens across Australia, Austria, Canada, Denmark, France, Germany, Hong Jong, Republic of Korea, New Zealand, Norway, Poland, Portugal, Slovakia, Taiwan and the United Kingdom, between the age of 18 – 30, can eligible to apply or if you're based in Ireland, the ages are 18 – 25.
What's even better, is that course it taught fully in English and the exams are too and if you're worried about any language complications then the same academy offers language courses too.
Winter Sports Journalist, Events Specialists or Marketing
The chances are, that if you're passionate about Snow sports, it's likely the topics are going to be on tip of tongue in most your conversations, and whether you're discussing the activity, the products or the industry the technical knowledge flowing from your mouth may very well come across as a foreign language to those unfamiliar with the topic. Therefore, a career of writing topics, organising events or marketing the industry wouldn't be a bad shout and nobody could market or write for an industry better than those with create knowledge industry or take up a hobby in it full-time.
Of course, these positions require the appropriate skills, experience and qualifications which you can acquire from many education providers, and the roles themselves offer plenty of room for progression.
Destination or Sales Person
If you have gift of being able to talk endlessly about the topic and have a keen interest on everything in the industry, then maybe you'd have a natural talent of being able to sell ski or snowboard holidays. Holiday companies tend to offer these roles, along with ski and snowboard centres around the UK. All of them as whole, will require various expertise and the job offers progression to roles such as team leader or even a sales manager.
Despite you're working outdoors on the hill in this role, you'll however benefit from free or even discounted ski holidays or slope time. There are even opportunities to work as a ski or snowboards shop sales person in a resort, where you'll have plenty of opportunity to share your knowledge and expertise on a daily basis whilst again acquiring slope time on your day off or after work.
Park Builder
The duties of a park builder are to design, build and maintain the take-offs, landings and manmade features of a slope park, either in the UK or at the resort.
Features in a park, tend to include halfpipes, jumps, rails, tires, wall rides, quarter pipes and many other objects placed creatively to allow skier or snowboarder to use safely. The job requires a certain level of skillsets, as it can be challenging to make these features fun as well as safe for users because take-offs needs hand groomed, gaps need to be spaced properly and landings kept smoothly along with other responsibilities.
All of this would be new to those unfamiliar with skiing or snowboarding, however if you're an expert in the sport than you'll likely already have the knowledge that would benefit you in this role.
Ski or Snowboard rental technician
This role requires the right skills to service and repair skis and snowboards. You can work as ski and snowboard technician in the UK or at a ski resort abroad. Working abroad, gives you the opportunities of spending an entire season at one of your favourite destinations or alternatively there are ski slopes in the UK, that work all year round, which you can apply to fill in the remainder of your year until the season starts again.
Photographer
If you're technically gifted with a camera and have relevant qualifications or experience, you can choose to spend a career as freelancer photographer of video producer. Obtaining a job in this role is tough as you must build a portfolio of work and contacts to gain opportunities by reaching out to holiday companies, resorts, agencies, industry brands and athletes. The job also won't guarantee as much time on the slopes as others do.
Designer
Similar to a photographer or video producer, most design roles require relevant qualifications and experience. The job can see you working in an industry you love with minimum ski time however the role does provide progression and you'll likely' be working with other light-minded individuals who have a key interest in the industry.
Catering Jobs
If you work as a chef, bar or as kitchen staff at a ski resort, then there's plenty of opportunity to spend your free-time between shifts on the slopes, the job is seasonable but there's plenty of opportunities to progress through the ranks on each roles.
Become a manager, administrator & Co-ordinators or ski resort rep
As a ski resort rep, you tend to be public facing for the company within the resort. The job role can be highly pressurising, making sure all guests are happy and resolve any issues to ensure guests have an enjoyable stay.
As a manager, you tend to work behind the scenes. With appropriate qualifications air experience, then you'll be giving plenty of mountain ski time as well as the job being highly paid.
These are only a few job roles listed that you can gain within the industry, overall there are plenty of opportunities out there but it's best to do your research. The roles are certainly worth considering if you're looking to make a career out of a hobby or even looking to change your career.
Source:
https://www.glassdoor.co.uk/Salaries/game-tester-salary-SRCH_KO0,11.htm
https://www.thesnowcentre.com/snowsure/news/bestjobsintheskiindustry
Top 5 Useful Tips for Using LinkedIn Effectively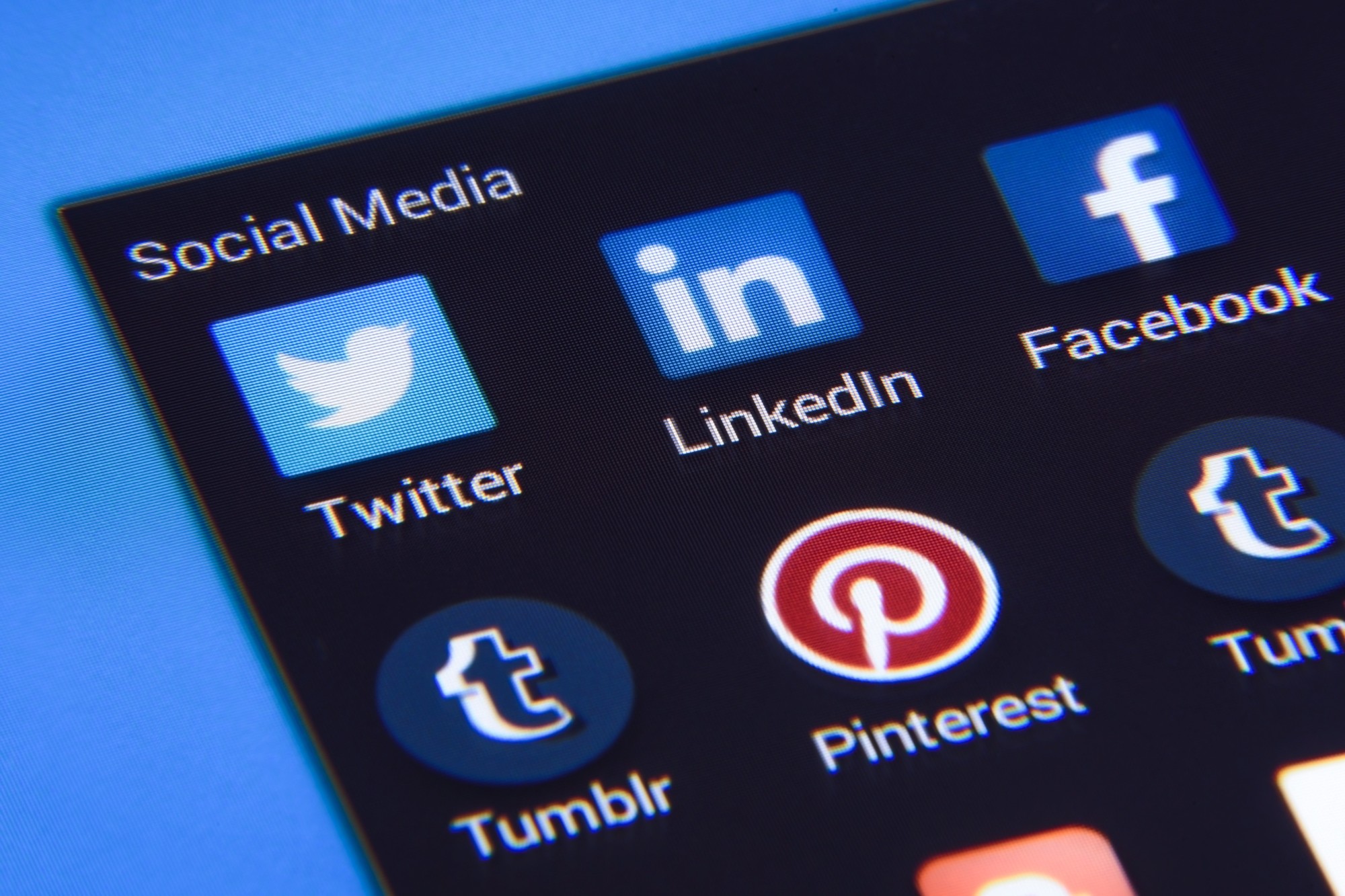 LinkedIn currently has over 660 million users and is the 21st biggest site in the world. Are you using LinkedIn to build your professional network? If not, now is the time to start.
There are lots of benefits of LinkedIn that you can experience when you use it in the correct way. Read on for five tips for using LinkedIn that you can implement today.
What Is LinkedIn?
LinkedIn is a social networking platform, similar to Facebook. The big difference, though, is that it's specifically meant for professionals to connect with one another.
As a member of LinkedIn, you can create an online resume to easily share with others. You can also use LinkedIn to chat with other users, learn about job openings, and even publish articles.
LinkedIn is a great platform for those who are looking for work. It also helps those who want to get in touch with others in their industry to gain clients and foster new business relationships.
LinkedIn Benefits
There are lots of reasons why you might want to use LinkedIn, whether or not you're actively looking for work. The following are some specific benefits that you can enjoy when you include it in your social networking strategy:
Gain Exposure
First, LinkedIn provides you with lots of opportunities for exposure. It allows you to easily start building an online brand and get noticed by the right people. You can also show off your work and share your portfolio with recruiters and others who might want to hire you.
Demonstrate Your Knowledge
You can use LinkedIn to show your network that you are knowledgeable and have a lot of offer those who work in your industry (or in related industries). Through regular posts and long-form articles, there are lots of ways that you can provide insight and make a name for yourself.
Conduct Research
If you're in the process of looking for a job, LinkedIn helps you to conduct research and learn about companies to which you're thinking about applying.
You can connect with people who currently work for those companies and talk to them about their experiences, for example. You can also learn about the people who might be interviewing you for a job to find out things you have in common before you sit down to meet.
Learn About New Job Openings
Of course, LinkedIn can also make you aware of new job openings. Lots of employers publish listings on LinkedIn before sharing them in other places. If you're active on the platform, you can be the first to know about a potential new job and get your resume sent in before the inboxes get flooded.
Tips for Using LinkedIn
Okay, you can see why LinkedIn is an important resource for professionals like yourself. Now, it's time to learn how to use LinkedIn in the proper way. Here are some specific strategies to help you get the most out of it:
1. Keep Your Profile Updated
One of the most important (and basic) things you can do when using LinkedIn is to keep your profile updated. It's going to be hard for you to establish professional connections and make a good impression if your profile is full of outdated information.
Start with a professional headline. It should showcase your current position, as well as the company you work for. It can also include keywords that describe the work you do if you're in the process of searching for a job (writer, coach, trainer, designer, etc.).
Update your location, too. This will help you ensure that, when people reach out to you about potential jobs, those jobs are in your area and accessible to you!
2. Use Professional Photos
On other social media platforms, it's perfectly acceptable to use fun, casual photos of yourself. When you're on LinkedIn, though, it's best to keep it professional. Make sure it's an up-to-date photo, too.
You don't necessarily need a professional headshot for your profile. You should be wearing an outfit that aligns with the work you do, though. Style your hair, apply makeup if you wish, and do everything you can to look neat and well-groomed.
3. Proofread, Proofread, Proofread
Always proofread your posts, as well as any other information you share on your profile. Read over them carefully before hitting the publish button. It'll be hard for you to show potential employers that you're a good fit for the job if your profile is full of typos and grammatical errors, after all.
4. Personalize Invitations to Connect
When you send someone an invitation to connect on LinkedIn, the default message says, "I'd like to add you to my professional network on LinkedIn." That's pretty boring, right?
If you want to make an impression and get noticed, personalize the message to something that is more meaningful and will stand out to the recipient. For example, you could remind them where you met if you've run into them in person previously, or you could mention a post that you both liked from a mutual connection.
5. Create High-Quality Posts
Make sure you're publishing posts on LinkedIn on a regular basis. Regular posting helps you to stay relevant and increases the likelihood that people will notice you.
Not sure what to post? Start by sharing samples of your latest work, or post tips that can benefit others who work in your industry. You can also publish long-form articles that provide a thorough look into a particular topic and give you an opportunity to showcase the depths of your knowledge and experience.
Start Using LinkedIn Today
Now that you know about why to use LinkedIn and how to use it effectively, it's time to put your knowledge to the test. Keep the information discussed above in mind and you'll start experiencing all the benefits that LinkedIn has to offer before you know it.
Do you want to learn more about how you can expand your social media presence and improve your career? If so, check out some of the other employment-related resources on our site today. The Entrepreneurship section is full of helpful articles.