What's Normal to Expect Post-Pregnancy?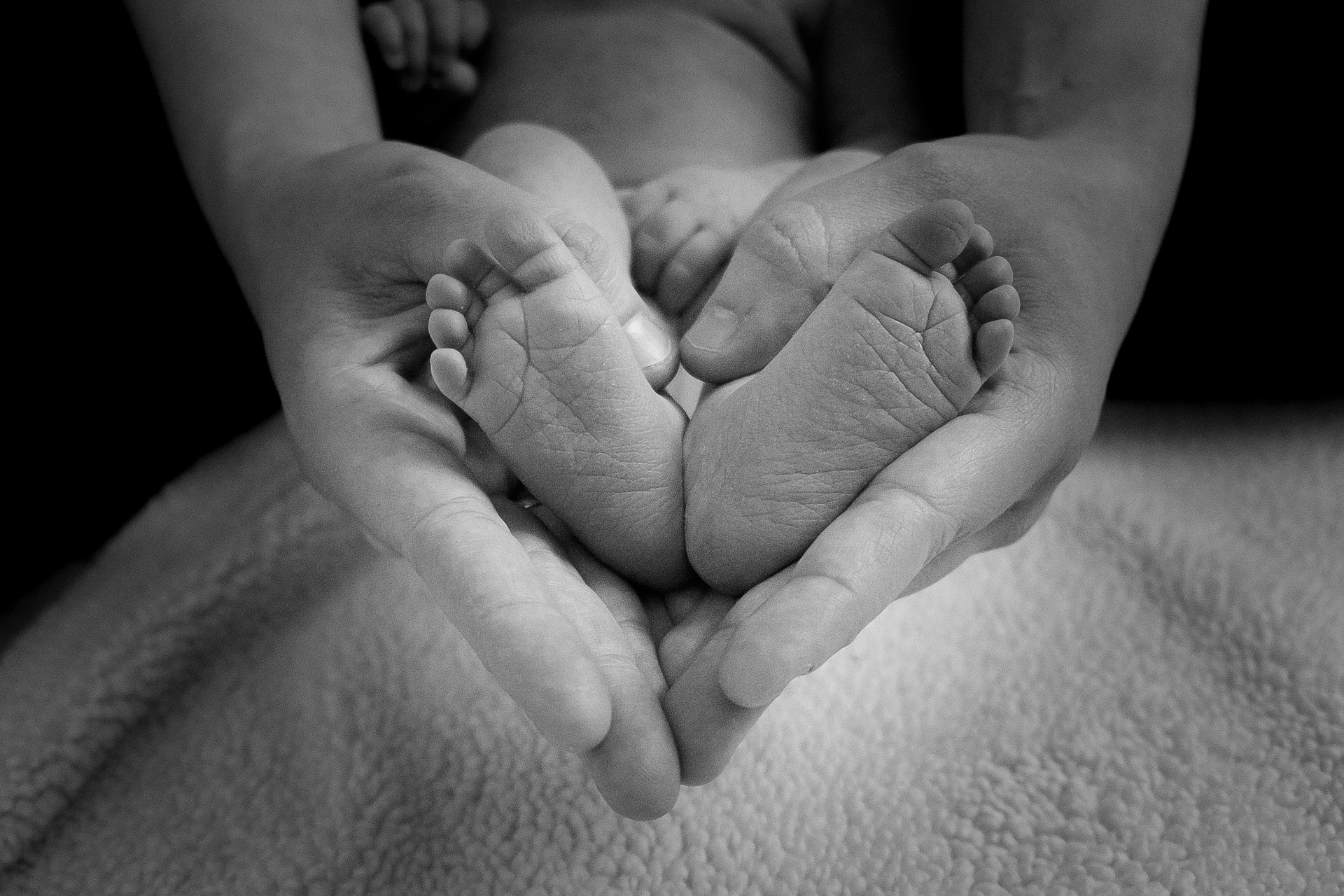 Throughout life, some stages of life are difficult to explain until you have experienced them personally. Pregnancy, and the period after giving birth, definitely fall into this category. It is hard to know what 'normal' is when every woman has completely different experiences. Both your body and mind will be reacting in a unique, and often unpredictable way. You have just gone through something absolutely amazing; you are inevitably going to feel overwhelmed, confused, and, well, absolutely exhausted.
Throughout this article, we will discuss the process immediately after giving birth. We will talk about period cycles, postnatal depression and anxiety, and what other changes you can expect your body to undergo.
What will happen to my period after I give birth?
As is to be expected, there will be a lot going on with your body, both immediately after giving birth, and over the coming weeks. Postpartum bleeding is a completely normal part of the pregnancy process that can be expected to last up to 10 days. The discharge after giving birth is known as lochia, and you can expect it to occur over three stages: in stage one (known as lochia rubra) the discharge will be red in colour and you will see It over the 3-5 days after giving birth.
The second stage, lochia serosa, will occur from 5-10 days after birth and be browner/pinkish in colour. Finally, you will reach the lochia alba stage. During this stage you can expect whiteish/yellow, creamy discharge and it can last for up to six weeks. To be prepared for these stages, make sure you have plenty of maternity pads available (take at least two packs for your trip to the hospital) — this should alleviate any unnecessary stress and anxiety related to postpartum bleeding.
Considering your periods in the long term can cause unneeded stress. It is this 'unknown' that can cause anxiety for new mums, who have enough on their plate as it is. What can be expected from you period after pregnancy varies from person to person and predicting your first post-pregnancy period is almost impossible. During your first few periods after pregnancy, you might experience:
Stop and start periods
Small blood clots
Irregular cycle lengths
Unfortunately, irregularity is in the very nature of post-pregnancy periods. Your first period after giving birth Is likely to be heavy, as the amount of uterine lining that will shed is higher than usual. After this, you may experience a regular period, or it could be completely irregular. Cramps will differ in intensity, and there is no guarantee about how exactly you will experience your cycle.
What will happen to my skin, hair, and nails?
During pregnancy, nail growth is accelerated, sometimes causing brittle nails that will break easily. While your body is readjusting after you've given birth, it is advisable to keep taking any prenatal vitamins. This way, your body has a little extra help finding a balance. Your nails should get back to their normal strength in no time!
Some of the best tips to take onboard during this postnatal period are to keep hydrated and get plenty of rest. Taking good care of your body will help tackle anxiety, as well as any aches and pains. Focus on eating a healthy balanced diet, full of fibre and vegetables. It is of utmost importance that you take good care of yourself so that you can be the best new mum possible!
As well as this, your hormones will fluctuate during and after pregnancy. As well as having an impact on your mental health, these hormonal alterations cause changes to your skin and hair. Hair loss is to be expected after pregnancy. On average, a woman loses roughly 100 hairs per day. When pregnant however, a woman's hormones limit this loss. As a result of this, more hair loss than normal is likely to occur in the weeks after giving birth.
Baby Blues – what can you expect?
For many women, the week after giving birth will bring on a torrent of emotions. Not only have you just experienced a life changing moment — which is always going to feel overwhelming — but your hormones and chemicals are changing at sudden rates. This chemical alteration occurs shortly after childbirth, leaving many new mums with a case of the 'baby blues'.
On top of this, you are likely to be sleep-deprived and anxious about this new responsibility. Having a baby turns your life upside down; it is an incredible experience, but don't beat yourself up if it takes a while to adjust.
If these 'baby blues' last longer than a couple of weeks, you are likely to be experiencing postnatal depression. This can vary in severity and, again, there is no 'normal' way to respond. According to the NHS, signs of postnatal depression include:
Loss of interest in the world around you
Severe lack of energy
Feelings of guilt, hopelessness and self-blame
A persistent low mood
It is completely normal to feel anxiety like this after giving birth. There is a lot of pressure demanding that this miracle of life should cause pure elation, but you shouldn't feel guilty if you're feeling low.
If you think you might be suffering from postnatal depression, confide in your friends and family and don't be afraid to ask for moral or practical support. If the problem persists, contact your GP or Heath Visitor to get some medical advice.
Although this sounds daunting, take solace in the fact that there is no 'normal'. Trust your body, as it goes through some monumental changes, and focus on keeping it as strong and healthy as you can. Of course, if anything feels abnormal, or is concerning you, get in touch with your GP for further advice and consultation.
Sources:
https://www.nhs.uk/common-health-questions/pregnancy/when-will-my-periods-start-again-after-pregnancy/
https://www.nhs.uk/conditions/post-natal-depression/
https://www.healthline.com/health/pregnancy/first-period-postpartum#changes-to-my-period
https://blog.pregistry.com/skin-nails-hair-pregnancy/
Top 5 Useful Tips for Using LinkedIn Effectively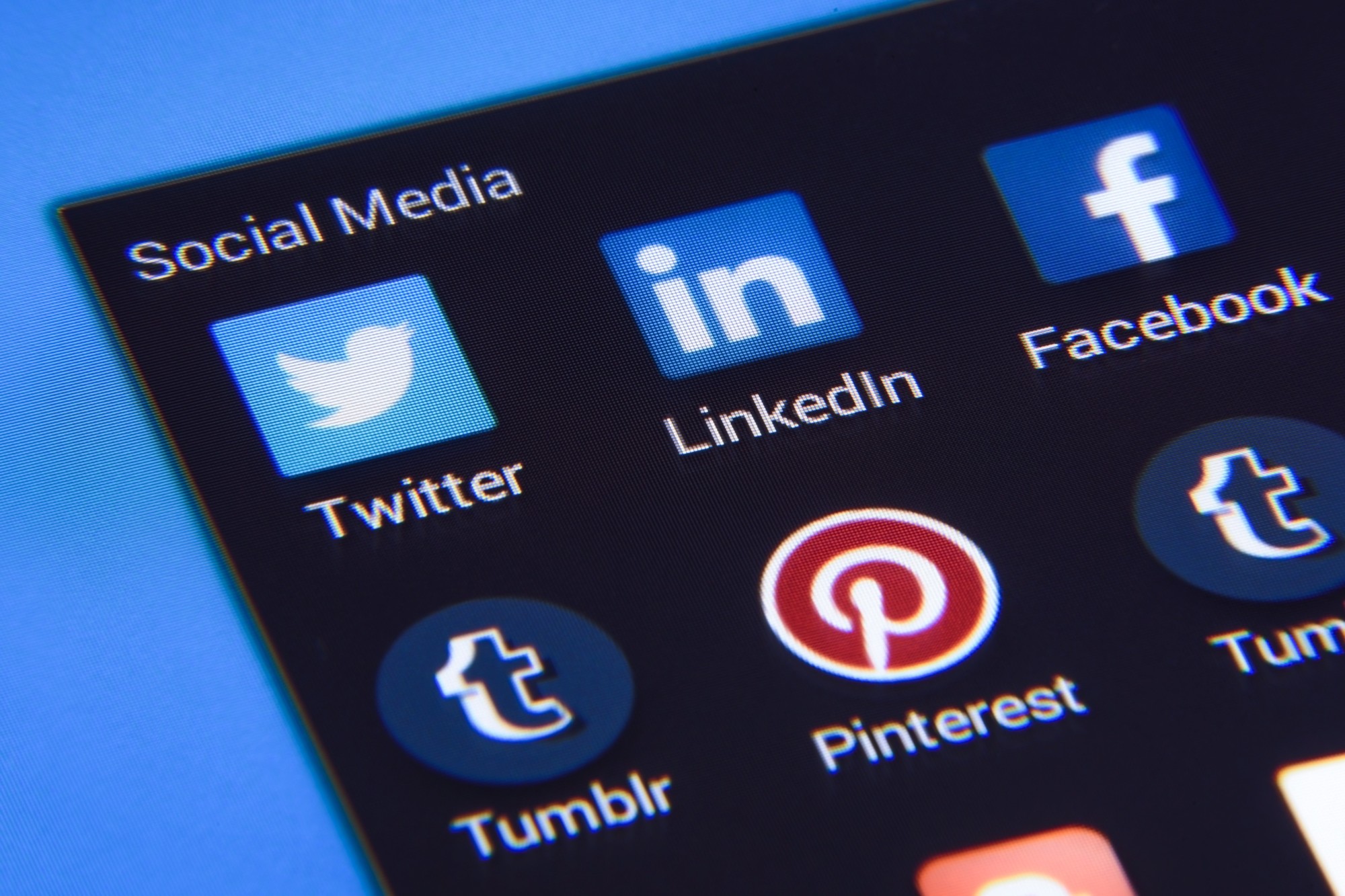 LinkedIn currently has over 660 million users and is the 21st biggest site in the world. Are you using LinkedIn to build your professional network? If not, now is the time to start.
There are lots of benefits of LinkedIn that you can experience when you use it in the correct way. Read on for five tips for using LinkedIn that you can implement today.
What Is LinkedIn?
LinkedIn is a social networking platform, similar to Facebook. The big difference, though, is that it's specifically meant for professionals to connect with one another.
As a member of LinkedIn, you can create an online resume to easily share with others. You can also use LinkedIn to chat with other users, learn about job openings, and even publish articles.
LinkedIn is a great platform for those who are looking for work. It also helps those who want to get in touch with others in their industry to gain clients and foster new business relationships.
LinkedIn Benefits
There are lots of reasons why you might want to use LinkedIn, whether or not you're actively looking for work. The following are some specific benefits that you can enjoy when you include it in your social networking strategy:
Gain Exposure
First, LinkedIn provides you with lots of opportunities for exposure. It allows you to easily start building an online brand and get noticed by the right people. You can also show off your work and share your portfolio with recruiters and others who might want to hire you.
Demonstrate Your Knowledge
You can use LinkedIn to show your network that you are knowledgeable and have a lot of offer those who work in your industry (or in related industries). Through regular posts and long-form articles, there are lots of ways that you can provide insight and make a name for yourself.
Conduct Research
If you're in the process of looking for a job, LinkedIn helps you to conduct research and learn about companies to which you're thinking about applying.
You can connect with people who currently work for those companies and talk to them about their experiences, for example. You can also learn about the people who might be interviewing you for a job to find out things you have in common before you sit down to meet.
Learn About New Job Openings
Of course, LinkedIn can also make you aware of new job openings. Lots of employers publish listings on LinkedIn before sharing them in other places. If you're active on the platform, you can be the first to know about a potential new job and get your resume sent in before the inboxes get flooded.
Tips for Using LinkedIn
Okay, you can see why LinkedIn is an important resource for professionals like yourself. Now, it's time to learn how to use LinkedIn in the proper way. Here are some specific strategies to help you get the most out of it:
1. Keep Your Profile Updated
One of the most important (and basic) things you can do when using LinkedIn is to keep your profile updated. It's going to be hard for you to establish professional connections and make a good impression if your profile is full of outdated information.
Start with a professional headline. It should showcase your current position, as well as the company you work for. It can also include keywords that describe the work you do if you're in the process of searching for a job (writer, coach, trainer, designer, etc.).
Update your location, too. This will help you ensure that, when people reach out to you about potential jobs, those jobs are in your area and accessible to you!
2. Use Professional Photos
On other social media platforms, it's perfectly acceptable to use fun, casual photos of yourself. When you're on LinkedIn, though, it's best to keep it professional. Make sure it's an up-to-date photo, too.
You don't necessarily need a professional headshot for your profile. You should be wearing an outfit that aligns with the work you do, though. Style your hair, apply makeup if you wish, and do everything you can to look neat and well-groomed.
3. Proofread, Proofread, Proofread
Always proofread your posts, as well as any other information you share on your profile. Read over them carefully before hitting the publish button. It'll be hard for you to show potential employers that you're a good fit for the job if your profile is full of typos and grammatical errors, after all.
4. Personalize Invitations to Connect
When you send someone an invitation to connect on LinkedIn, the default message says, "I'd like to add you to my professional network on LinkedIn." That's pretty boring, right?
If you want to make an impression and get noticed, personalize the message to something that is more meaningful and will stand out to the recipient. For example, you could remind them where you met if you've run into them in person previously, or you could mention a post that you both liked from a mutual connection.
5. Create High-Quality Posts
Make sure you're publishing posts on LinkedIn on a regular basis. Regular posting helps you to stay relevant and increases the likelihood that people will notice you.
Not sure what to post? Start by sharing samples of your latest work, or post tips that can benefit others who work in your industry. You can also publish long-form articles that provide a thorough look into a particular topic and give you an opportunity to showcase the depths of your knowledge and experience.
Start Using LinkedIn Today
Now that you know about why to use LinkedIn and how to use it effectively, it's time to put your knowledge to the test. Keep the information discussed above in mind and you'll start experiencing all the benefits that LinkedIn has to offer before you know it.
Do you want to learn more about how you can expand your social media presence and improve your career? If so, check out some of the other employment-related resources on our site today. The Entrepreneurship section is full of helpful articles.