How to Make Your Money Go Further When You're Playing The Dating Game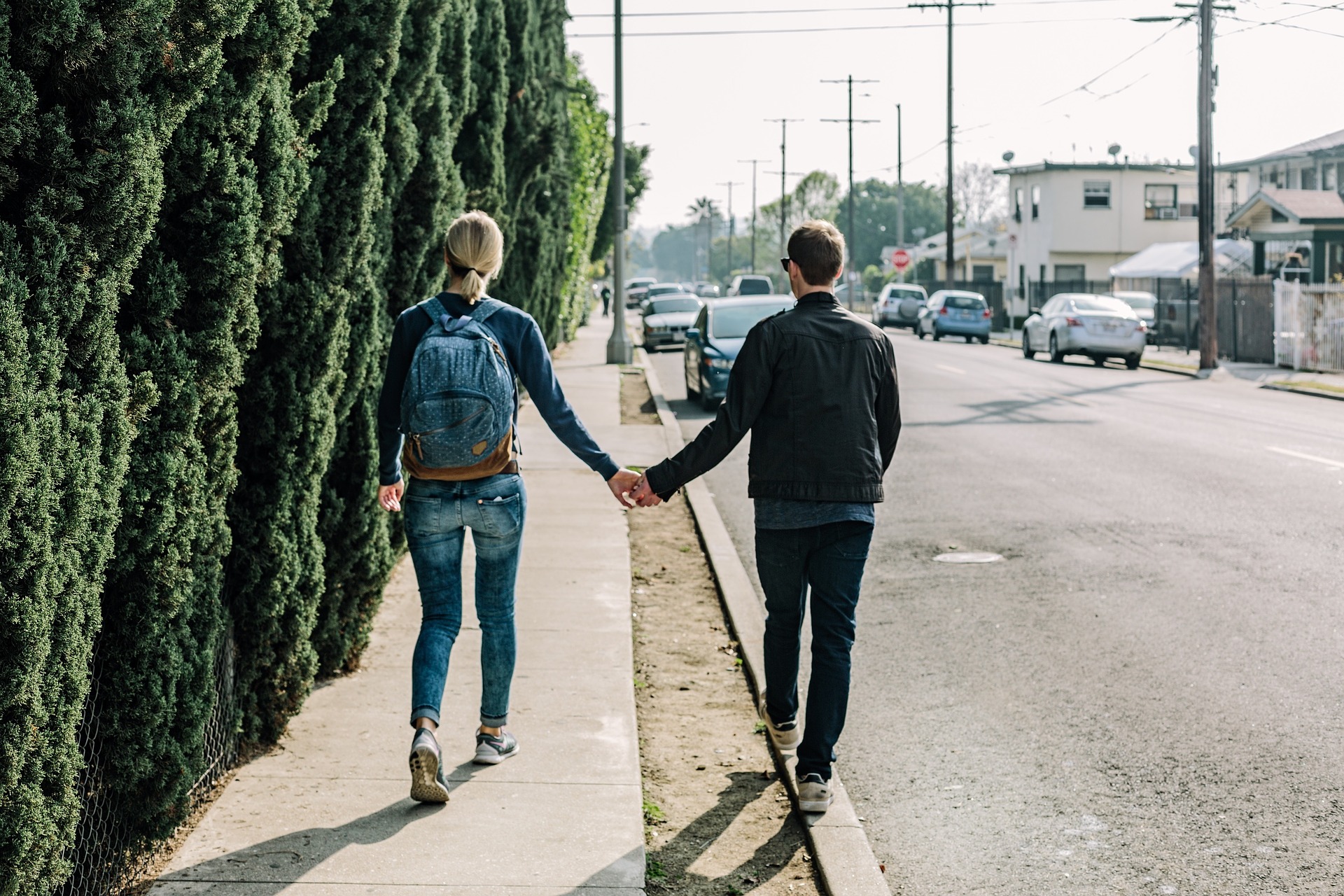 One of the joys of being free and single is going out for dinner a few times a week and getting to know new people. After a few visits to check out the expensive new wine bar in the trendy part of town, the staff will know your name, and will likely be taking bets on the outcome of your evening. The worst part? You've been spending so much money on dating and you still haven't found 'the one'.
Being newly single can feel exciting at first, but soon you'll have to wise up and get your head out of the pinot bottle. Can you really get to know anyone by sitting in a shiny bar and making small talk? Give your date a bit of you by heading out or staying in, and fill your time together with activities and meaningful memories. You'll skip the bad head the next day, and you'll get to know your date much quicker. Plus, your credit card will thank you for it.
1. Challenge your date to a game night
You've probably got a stack of board games in the back of your cupboard at home which are begging to be played. If you can't remember the last time you won kerplunk, it might be time to give it another go. Dating apps such as Badoo have totally reinvented dating in the United States, meaning that you'll be able to find your perfect game night match whilst you're checking the boxes to see if all the pieces are still there. Cook some fun finger foods such as sliders and wings, get the beers in and feel really smug about a successful budget date.
2. Check out the theater or go to a gig
Bonding over music can be a great way to get to know each other and introduce your date to another side of yourself. Have a look online to see what is playing in your city. If you've never seen a live jazz band, find out when your next jazz night is and take your date along. Start first with Jeff Goldblum's new jazz piano album (it is quite a revelation, and no dinosaurs make an appearance) and work your way up to soulful jazz funk. If you're into theater, you could head to see a cheap play by a small theater company, often they won't charge much for tickets, and even though the quality could be a gamble, you can use all the cash you saved for a drink after to discuss your theatrical surprise. You'll soon work out if you're meant to be, and it won't cost you a bottle of Riesling.
3. Plan a Picnic

Make the most of your local green spaces and have a picnic if you're in the mood for an ad-hoc post-work date, or want to stretch out a lazy Saturday afternoon. You'll want to keep a one eye on the forecast if you're planning to have a picnic. That being said, it can be a great date if you are on a budget – especially if the sun is shining. You could bake some treats or head to your favourite deli to buy some sandwiches. Add a bottle of wine and a little bit of cheese and you have a perfect summer's evening. The best part about it is that you won't have to leave when the bar closes.
4. Visit the Seaside

If you're lucky enough to live in a coastal city, head to the seaside for a day of fun. Vintage East Coast gems such as Coney Island will have enough going on to make you stay into the evening. Spend the day sunning on the beach building sandcastles or get competitive in the amusements. Arguably, a day trip to the seaside could quickly become expensive, although the frugal dater will have enough money left in their pocket for an ice cream at the end of the day. For those on the West Coast, it is all about water sports. If you fancy yourself a bit of a surfer, treat your date to a lesson, and have fun catching some waves and getting active.
5. Cook for Your Date
If you fancy yourself as a master chef, you could impress your date by cooking for them. You might want to save this one for a third or fourth date when food poisoning might be a little more forgivable. Try something both easy and delicious, such as a risotto. You might want to skip the garlic if you think there's a chance you could be in for a kiss, but otherwise serve it with a crunchy garlic ciabatta. If you're ready for the pro's approach, you could try making a dessert too, such as a creme brulee. While they look really difficult, a creme brulee is essentially a vanilla custard with a layer of melted sugar on top. If you really want to impress your date, get out your blowtorch and burn that sugar!
6. Have A Movie Marathon
Streaming services are making it easier to access our favorite films, especially the classics. Instead of buying into the latest in the superhero franchises and spending $20 on popcorn, you could have a movie marathon at home. Pick your top three favorite films and pull them out of a hat at random to generate the order in which you'll be watching. Simply buy a cheap popcorn maker machine to make your own popcorn or buy a pack of microwaveable bags and you're all set for savory treats. For a sweet treat, you could make your own ice cream sundaes with chocolate sauce and whipped cream, and don't forget the cherry! You can learn a lot about someone by watching their favorite films, especially if they're a horror buff and you only watch films directed by the Coen brothers.
Having a budget date doesn't mean that you have to stay at home, and it doesn't mean that you can't have fun. With a little imagination, you could get out of the stuffy expensive restaurant and get to know someone much more quickly. You might even date less when you realise that you're spending quality time with someone, and you're actually having fun. Think about the sides of your personality that you would like to spend with your partner and tailor the day accordingly; your date will appreciate the thought and you can save the expensive dates for milestones, like when you get engaged…(too soon?)
Top 5 Useful Tips for Using LinkedIn Effectively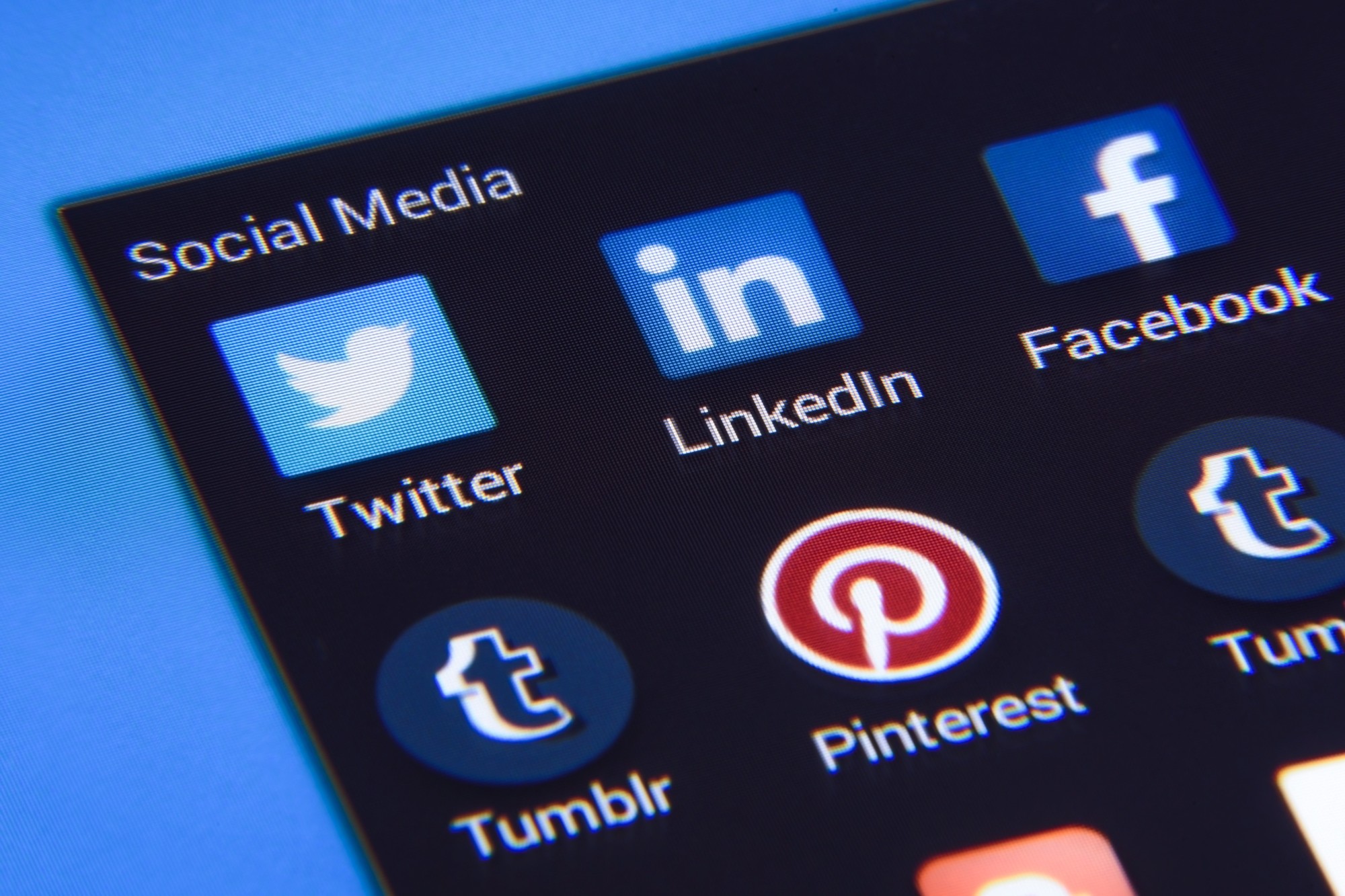 LinkedIn currently has over 660 million users and is the 21st biggest site in the world. Are you using LinkedIn to build your professional network? If not, now is the time to start.
There are lots of benefits of LinkedIn that you can experience when you use it in the correct way. Read on for five tips for using LinkedIn that you can implement today.
What Is LinkedIn?
LinkedIn is a social networking platform, similar to Facebook. The big difference, though, is that it's specifically meant for professionals to connect with one another.
As a member of LinkedIn, you can create an online resume to easily share with others. You can also use LinkedIn to chat with other users, learn about job openings, and even publish articles.
LinkedIn is a great platform for those who are looking for work. It also helps those who want to get in touch with others in their industry to gain clients and foster new business relationships.
LinkedIn Benefits
There are lots of reasons why you might want to use LinkedIn, whether or not you're actively looking for work. The following are some specific benefits that you can enjoy when you include it in your social networking strategy:
Gain Exposure
First, LinkedIn provides you with lots of opportunities for exposure. It allows you to easily start building an online brand and get noticed by the right people. You can also show off your work and share your portfolio with recruiters and others who might want to hire you.
Demonstrate Your Knowledge
You can use LinkedIn to show your network that you are knowledgeable and have a lot of offer those who work in your industry (or in related industries). Through regular posts and long-form articles, there are lots of ways that you can provide insight and make a name for yourself.
Conduct Research
If you're in the process of looking for a job, LinkedIn helps you to conduct research and learn about companies to which you're thinking about applying.
You can connect with people who currently work for those companies and talk to them about their experiences, for example. You can also learn about the people who might be interviewing you for a job to find out things you have in common before you sit down to meet.
Learn About New Job Openings
Of course, LinkedIn can also make you aware of new job openings. Lots of employers publish listings on LinkedIn before sharing them in other places. If you're active on the platform, you can be the first to know about a potential new job and get your resume sent in before the inboxes get flooded.
Tips for Using LinkedIn
Okay, you can see why LinkedIn is an important resource for professionals like yourself. Now, it's time to learn how to use LinkedIn in the proper way. Here are some specific strategies to help you get the most out of it:
1. Keep Your Profile Updated
One of the most important (and basic) things you can do when using LinkedIn is to keep your profile updated. It's going to be hard for you to establish professional connections and make a good impression if your profile is full of outdated information.
Start with a professional headline. It should showcase your current position, as well as the company you work for. It can also include keywords that describe the work you do if you're in the process of searching for a job (writer, coach, trainer, designer, etc.).
Update your location, too. This will help you ensure that, when people reach out to you about potential jobs, those jobs are in your area and accessible to you!
2. Use Professional Photos
On other social media platforms, it's perfectly acceptable to use fun, casual photos of yourself. When you're on LinkedIn, though, it's best to keep it professional. Make sure it's an up-to-date photo, too.
You don't necessarily need a professional headshot for your profile. You should be wearing an outfit that aligns with the work you do, though. Style your hair, apply makeup if you wish, and do everything you can to look neat and well-groomed.
3. Proofread, Proofread, Proofread
Always proofread your posts, as well as any other information you share on your profile. Read over them carefully before hitting the publish button. It'll be hard for you to show potential employers that you're a good fit for the job if your profile is full of typos and grammatical errors, after all.
4. Personalize Invitations to Connect
When you send someone an invitation to connect on LinkedIn, the default message says, "I'd like to add you to my professional network on LinkedIn." That's pretty boring, right?
If you want to make an impression and get noticed, personalize the message to something that is more meaningful and will stand out to the recipient. For example, you could remind them where you met if you've run into them in person previously, or you could mention a post that you both liked from a mutual connection.
5. Create High-Quality Posts
Make sure you're publishing posts on LinkedIn on a regular basis. Regular posting helps you to stay relevant and increases the likelihood that people will notice you.
Not sure what to post? Start by sharing samples of your latest work, or post tips that can benefit others who work in your industry. You can also publish long-form articles that provide a thorough look into a particular topic and give you an opportunity to showcase the depths of your knowledge and experience.
Start Using LinkedIn Today
Now that you know about why to use LinkedIn and how to use it effectively, it's time to put your knowledge to the test. Keep the information discussed above in mind and you'll start experiencing all the benefits that LinkedIn has to offer before you know it.
Do you want to learn more about how you can expand your social media presence and improve your career? If so, check out some of the other employment-related resources on our site today. The Entrepreneurship section is full of helpful articles.