Influencers Should Go Further Than Compliance if they Want to Retain Trust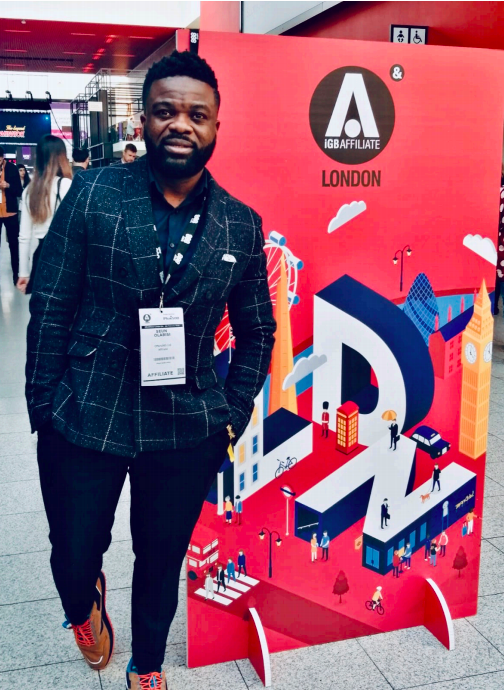 Trust in influencers is declining. In fact, according to research by content marketing platform Miappi, consumers are likely to trust a message less if it comes from an influencer.
A 2019 study by Influence.co, an influencer marketing platform, confirms it, concluding that most consumers believe it's their own responsibility to research a product that an influencer recommends.
So as the line between earned and bought media blurs ever more, consumers are rightly sceptical of the content they consume and the recommendations made by high profile influencers. In 2019, a quarter of all complaints to the UK's advertising regulator concerned sponsored posts by influencers.
A major driving factor behind this drop in trust relates to affiliate links. These links, from which a publisher (this can be a website owner or a social media influencer) earns revenue if clicks on the link lead to a sale. Affiliate links have been around for decades. But what is new is that web users now expect to be informed when they're presented with a link from which a content producer may profit – whether that's an Instagram post or a feature article.
This expectation is linked to how we digest content and the difference between publishers and influencers. Our relationship with influencers is far more personal than our relationship with publishers; it hurts less to think a publisher is recommending a product because they stand to profit. We expect publishers to promote products to us. We understand the dynamic. But consumers, although aware that influencers have got to earn a living, invest far more in their relationships with them. So transparency and disclosure are essential.
Yet according to a study of more than 2.5 million individual pieces of content across YouTube and Pinterest – home to a lot of influencers – conducted by a team at Princeton University, 90% of affiliate ads were undisclosed. Only 1 in 10 pieces of influencer content discloses its commercial relationships.
The UK regulator the Advertising Standards Authority (ASA) stipulates that as a bare minimum, sponsored posts must contain the #AD disclosure. But can "#AD" really cover it? Adverts are typically ancillary to content. An advert for skin lightening cream can feasibly appear on a platform about body positivity. The content isn't necessarily an endorsement of the product behind the link.
Influencer content doesn't work like that. It's typically linked to and about the thing you can buy via the link. Promoted and sponsored posts typically exist only to let us know about the product. To that end, disclosing something as ad '#ad' is compliance for compliance's sake. Consumers demand more.
These grey areas and partial disclosures not only affect trust between consumers and publishers or influencers. It affects trust between brands and the affiliate networks that exist to help them drive a profit.
One UK affiliate marketing startup is calling for an industry clean-up to help restore credibility to the sector.
Offers365 was founded in 2019 with the "goal to create a true performance marketing network capable of helping businesses to grow their customer base", according to founding director Seun Olabisi (pictured).
Olabisi explains:
"Trust is key and the industry needs more regulation for sure. Affiliate Marketing and lead generation on the whole is still an industry where a lot of what we call 'data cowboys' exist and operate.
"Often we see how difficult it is for advertisers to choose the right partner. A lot of the ones that come to us have bad stories to tell and they're nervous about the trust gap. Some end up deciding to spend their marketing budget on other channels based on the bad experiences they had before with an affiliate network.
"We want to play our part in changing that by offering exceptional levels of transparency and accountability, but we can't be the only ones. It needs to be a level playing field in that regard, with all players abiding by the same principles."
"Influencers and affiliates must have a grown-up conversation about how they work together. And in our opinion, it's in the best interests of affiliates to stipulate full and frank disclosure from influencers, beyond a two-letter hashtag. Advertisers need to stand firm and insist on it."
"The rules are clear and the parameters of fair play are well established. And consumers aren't stupid. They understand that influencers may have commercial partners. So for influencers, advertisers and publishers to go beyond doing the bare minimum of compliance and actually applying some context to why they are recommending a product or service – aside from the features and benefits – it would help them stand out as ethical in a field dogged by suspicions of unethical practices."
Gambling Laws in the US – How to Get a License?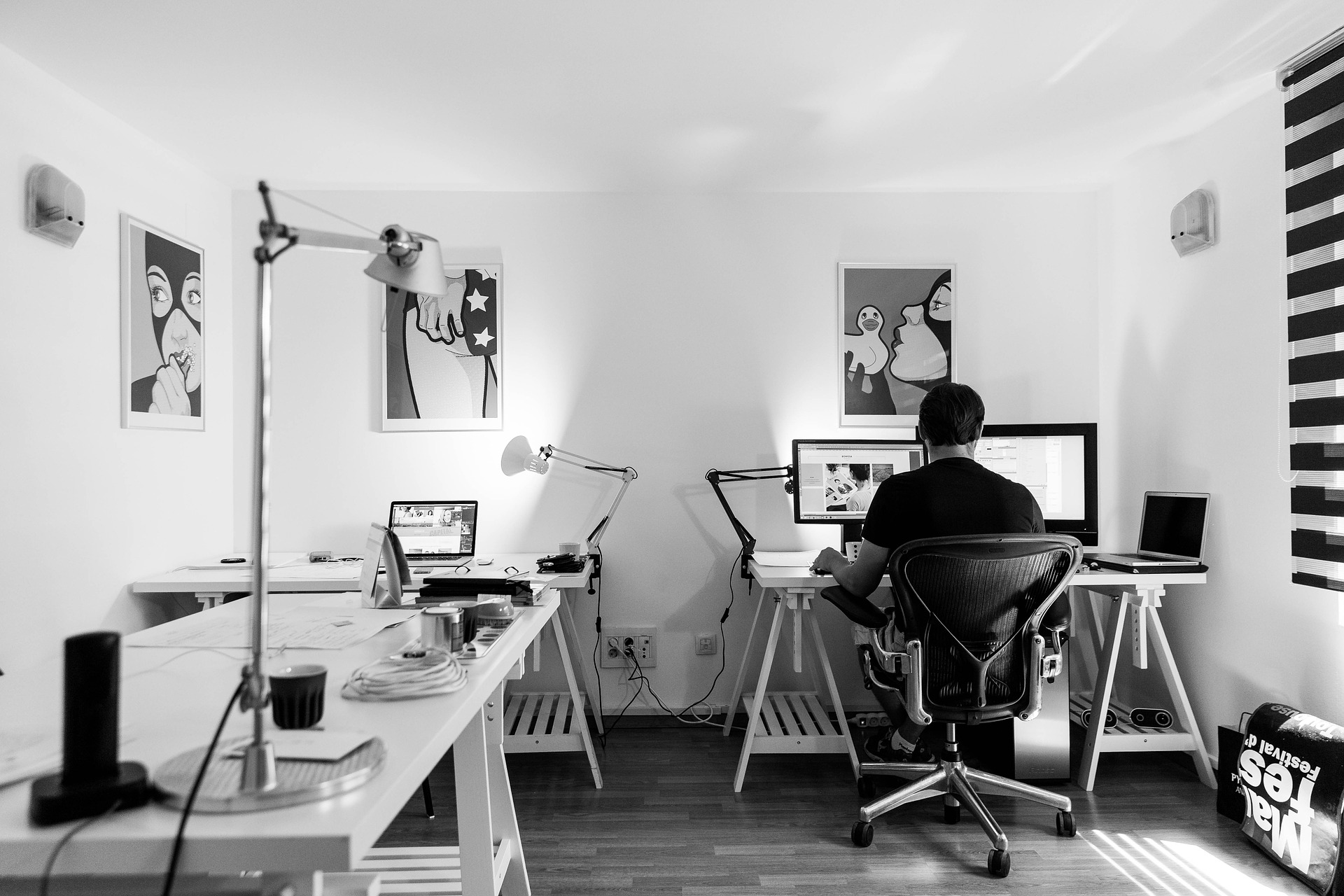 Four main laws can be quoted when it comes to regulating gambling in the
United States of America. Though restricted gambling markets have generated
huge revenues in recent years. In the US, some states unlike others, have
legalized the practice of betting within their borders.
US Gambling Laws
The first in this kind is the interstate wire act. Enacted in 1961, the wire act is
also known as the federal wire act. According to the wire act, online sports
betting is authorized but the practice still remains under strict restrictions.
Anyone who engages in gambling business or uses communication facilities
with a clear intention of making money is punishable by law. This legal
instruction makes provision for either two years imprisonment or a huge
financial fines.
The second law which falls under the same scope is illegal gambling business
act. Established to control organized crime in the gambling market, illegal
gambling business act, later, became part and parcel of the organized crime
control act of 1917. This law, like the previous one, sought to keep track of
criminal sources of income.
Another regulating law of gambling in the US is the interstate wagering
amendment. The difference with this particular one is that it was mainly voted
for lottery establishments. It stipulates that any organization needs permission
from the state government to run a lottery or face the hardness of the law.
The last law adopted to regulate gambling in the US is unlawful internet
gambling enforcement act. This law came into existence in 2006. The sole
purpose of this law is to regulate gambling laying emphasis on two main points.
Going by this law, anybody playing online gambling is no longer a criminal.
Besides, it went ahead to legalize the operation of a gambling website. Though
the US gambling market flourished under this law, some restrictions or
prohibitions are still to be scrupulously observed.
Requirements for a Gambling license Under US Laws
Before we proceed to discuss the steps to be followed in getting a gambling
license, it is of prime importance to define what a gambling license is. In simple
terms, a gambling license is a certificate of authority issued by a licensing body,
prior to the opening of a betting place.
Any organization that aims at starting a gambling business is obliged to have it.
In other words, gambling license is mandatory under US gambling law. The
requirements for the delivery of a gambling license depends on either the
licensing authority or on the country concerned.
In order to have a certified license under the US law, here are the steps to be
followed to the letter. The first condition to be fulfilled is the proof of honesty
and integrity by bosses and employees of any given company. Issuing a license
is something crucial. That is the reason why the licensing authority cares about
the mindset and character of people asking for this document.
The third requirement in this process is the disclosure of details regarding
everyone related to the said betting place, including the proprietor, partners and
other associates. This information is to be completed by details like employment
as well as criminal record on specific individuals within the organization. The
procedure of getting a gambling license is very strict, given the attractiveness
and the competitiveness of the US gambling market.
Online gambling market earns benefits in billions per year. As a reminder, 24%
of all online gamblers in the whole world reside in North America. The US
bookmaking market flourishes like wildfire. Gambling places like Unibet
Pennsylvania is an example of a bookmaking environment which made the US
betting market a renown one.
The Importance of a Gambling License in the US
It has been observed that when gamblers choose an online casino, they focus all
their attention, on game selection, bonus offer and so on. By so doing they lose
sight of an essential aspect which is safety brought about by licensing. Without
an online casino being licensed to a reputable authority, the safety and security
of gamblers at the online site is at stake or in danger.
First and foremost, to get green light and operate in the gambling sector, some
high standards must be met. The said exigencies are in relation with security,
safety, fairness not forgetting the quality of services offered. It means that a
number of guarantees have to be presented by an online casino before being
chosen by gamblers.
Understandably, if an online casino is to be trusted and respected, it must get a
license from a high-profile institution, inspiring confidence. It is only when
casino operators meet the requirements by a reputable licensing authority that
they get the go ahead. It should recall that not all licensing bodies have the same
conditions for operating in the US, but they aim to achieve almost the same
goals.
The Flourishing American Gambling Market
Gambling has spread all over the world, but the US gambling market seems to
be in the lead worldwide. Without a doubt, gambling industry is booming on
American soil. It is not a secret that the United States is home to two most
famous and notorious gambling cities in the world.
Las Vegas and Atlantic City are towns where sports gambling witnesses spikes
in the numbers of customers. Between 2017 and 2018, revenues for most areas
increased substantially. Commercial casinos went from 41.2 billion dollars up to
51.4 billion dollars. As for tribal casinos, they grew from 21,945 billion dollars
to 32,801 billion dollars.
From the figures above, it becomes pretty clear that legal gambling flourishes in
the US. Las Vegas, of course, is the greatest contributor to these figures. This
city alone generated 6.59 billion dollars, while Atlantic fell behind with only
2.51 billion dollars. It is true that each state of the United States contributes its
quarter to the growth of the US gambling market.
Nevada has led the way, thanks to Las Vegas. Arkansas equally witnessed an
increase in most casinos. The trend is almost similar in the other states. We can
say that sports betting delivers a big boost with individual states regulating
gambling practiced on their soil. It goes without saying that the US gambling
market is the number one sport betting in the world.
As a summary, there are four laws regulating the US gambling market system.
The US gambling market has come a long way before its explosion into
surpassing any other market in the world. For one to run a bookmaking business
under the US law, different steps are clearly spelt out. Authorities in issuing a
gambling license want to keep track of betting operations on the entire
American territory.