Influencers Should Go Further Than Compliance if they Want to Retain Trust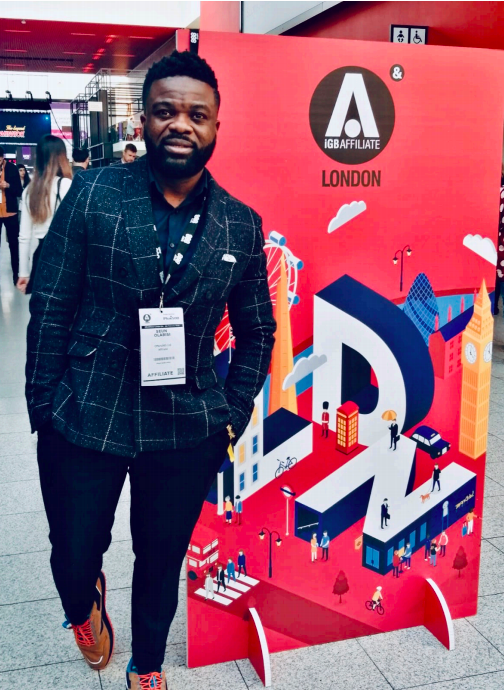 Trust in influencers is declining. In fact, according to research by content marketing platform Miappi, consumers are likely to trust a message less if it comes from an influencer.
A 2019 study by Influence.co, an influencer marketing platform, confirms it, concluding that most consumers believe it's their own responsibility to research a product that an influencer recommends.
So as the line between earned and bought media blurs ever more, consumers are rightly sceptical of the content they consume and the recommendations made by high profile influencers. In 2019, a quarter of all complaints to the UK's advertising regulator concerned sponsored posts by influencers.
A major driving factor behind this drop in trust relates to affiliate links. These links, from which a publisher (this can be a website owner or a social media influencer) earns revenue if clicks on the link lead to a sale. Affiliate links have been around for decades. But what is new is that web users now expect to be informed when they're presented with a link from which a content producer may profit – whether that's an Instagram post or a feature article.
This expectation is linked to how we digest content and the difference between publishers and influencers. Our relationship with influencers is far more personal than our relationship with publishers; it hurts less to think a publisher is recommending a product because they stand to profit. We expect publishers to promote products to us. We understand the dynamic. But consumers, although aware that influencers have got to earn a living, invest far more in their relationships with them. So transparency and disclosure are essential.
Yet according to a study of more than 2.5 million individual pieces of content across YouTube and Pinterest – home to a lot of influencers – conducted by a team at Princeton University, 90% of affiliate ads were undisclosed. Only 1 in 10 pieces of influencer content discloses its commercial relationships.
The UK regulator the Advertising Standards Authority (ASA) stipulates that as a bare minimum, sponsored posts must contain the #AD disclosure. But can "#AD" really cover it? Adverts are typically ancillary to content. An advert for skin lightening cream can feasibly appear on a platform about body positivity. The content isn't necessarily an endorsement of the product behind the link.
Influencer content doesn't work like that. It's typically linked to and about the thing you can buy via the link. Promoted and sponsored posts typically exist only to let us know about the product. To that end, disclosing something as ad '#ad' is compliance for compliance's sake. Consumers demand more.
These grey areas and partial disclosures not only affect trust between consumers and publishers or influencers. It affects trust between brands and the affiliate networks that exist to help them drive a profit.
One UK affiliate marketing startup is calling for an industry clean-up to help restore credibility to the sector.
Offers365 was founded in 2019 with the "goal to create a true performance marketing network capable of helping businesses to grow their customer base", according to founding director Seun Olabisi (pictured).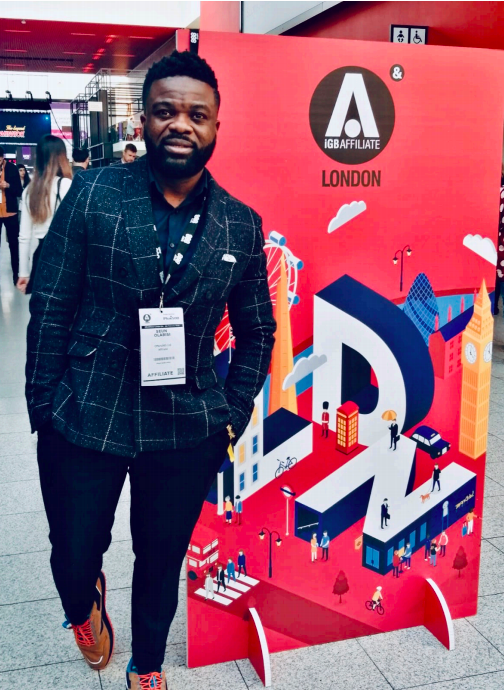 Olabisi explains:
"Trust is key and the industry needs more regulation for sure. Affiliate Marketing and lead generation on the whole is still an industry where a lot of what we call 'data cowboys' exist and operate.
"Often we see how difficult it is for advertisers to choose the right partner. A lot of the ones that come to us have bad stories to tell and they're nervous about the trust gap. Some end up deciding to spend their marketing budget on other channels based on the bad experiences they had before with an affiliate network.
"We want to play our part in changing that by offering exceptional levels of transparency and accountability, but we can't be the only ones. It needs to be a level playing field in that regard, with all players abiding by the same principles."
"Influencers and affiliates must have a grown-up conversation about how they work together. And in our opinion, it's in the best interests of affiliates to stipulate full and frank disclosure from influencers, beyond a two-letter hashtag. Advertisers need to stand firm and insist on it."
"The rules are clear and the parameters of fair play are well established. And consumers aren't stupid. They understand that influencers may have commercial partners. So for influencers, advertisers and publishers to go beyond doing the bare minimum of compliance and actually applying some context to why they are recommending a product or service – aside from the features and benefits – it would help them stand out as ethical in a field dogged by suspicions of unethical practices."
Top 5 Useful Tips for Using LinkedIn Effectively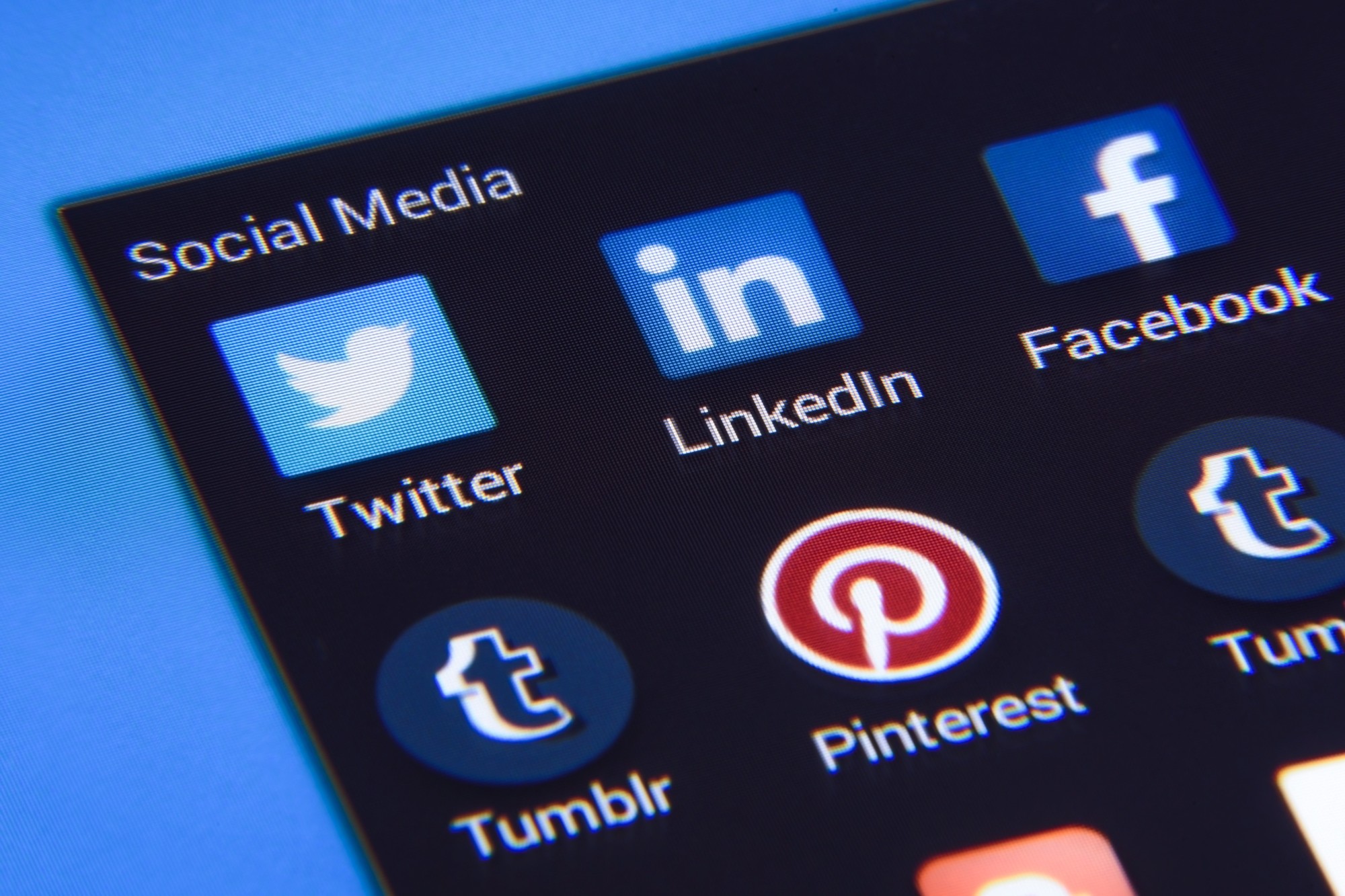 LinkedIn currently has over 660 million users and is the 21st biggest site in the world. Are you using LinkedIn to build your professional network? If not, now is the time to start.
There are lots of benefits of LinkedIn that you can experience when you use it in the correct way. Read on for five tips for using LinkedIn that you can implement today.
What Is LinkedIn?
LinkedIn is a social networking platform, similar to Facebook. The big difference, though, is that it's specifically meant for professionals to connect with one another.
As a member of LinkedIn, you can create an online resume to easily share with others. You can also use LinkedIn to chat with other users, learn about job openings, and even publish articles.
LinkedIn is a great platform for those who are looking for work. It also helps those who want to get in touch with others in their industry to gain clients and foster new business relationships.
LinkedIn Benefits
There are lots of reasons why you might want to use LinkedIn, whether or not you're actively looking for work. The following are some specific benefits that you can enjoy when you include it in your social networking strategy:
Gain Exposure
First, LinkedIn provides you with lots of opportunities for exposure. It allows you to easily start building an online brand and get noticed by the right people. You can also show off your work and share your portfolio with recruiters and others who might want to hire you.
Demonstrate Your Knowledge
You can use LinkedIn to show your network that you are knowledgeable and have a lot of offer those who work in your industry (or in related industries). Through regular posts and long-form articles, there are lots of ways that you can provide insight and make a name for yourself.
Conduct Research
If you're in the process of looking for a job, LinkedIn helps you to conduct research and learn about companies to which you're thinking about applying.
You can connect with people who currently work for those companies and talk to them about their experiences, for example. You can also learn about the people who might be interviewing you for a job to find out things you have in common before you sit down to meet.
Learn About New Job Openings
Of course, LinkedIn can also make you aware of new job openings. Lots of employers publish listings on LinkedIn before sharing them in other places. If you're active on the platform, you can be the first to know about a potential new job and get your resume sent in before the inboxes get flooded.
Tips for Using LinkedIn
Okay, you can see why LinkedIn is an important resource for professionals like yourself. Now, it's time to learn how to use LinkedIn in the proper way. Here are some specific strategies to help you get the most out of it:
1. Keep Your Profile Updated
One of the most important (and basic) things you can do when using LinkedIn is to keep your profile updated. It's going to be hard for you to establish professional connections and make a good impression if your profile is full of outdated information.
Start with a professional headline. It should showcase your current position, as well as the company you work for. It can also include keywords that describe the work you do if you're in the process of searching for a job (writer, coach, trainer, designer, etc.).
Update your location, too. This will help you ensure that, when people reach out to you about potential jobs, those jobs are in your area and accessible to you!
2. Use Professional Photos
On other social media platforms, it's perfectly acceptable to use fun, casual photos of yourself. When you're on LinkedIn, though, it's best to keep it professional. Make sure it's an up-to-date photo, too.
You don't necessarily need a professional headshot for your profile. You should be wearing an outfit that aligns with the work you do, though. Style your hair, apply makeup if you wish, and do everything you can to look neat and well-groomed.
3. Proofread, Proofread, Proofread
Always proofread your posts, as well as any other information you share on your profile. Read over them carefully before hitting the publish button. It'll be hard for you to show potential employers that you're a good fit for the job if your profile is full of typos and grammatical errors, after all.
4. Personalize Invitations to Connect
When you send someone an invitation to connect on LinkedIn, the default message says, "I'd like to add you to my professional network on LinkedIn." That's pretty boring, right?
If you want to make an impression and get noticed, personalize the message to something that is more meaningful and will stand out to the recipient. For example, you could remind them where you met if you've run into them in person previously, or you could mention a post that you both liked from a mutual connection.
5. Create High-Quality Posts
Make sure you're publishing posts on LinkedIn on a regular basis. Regular posting helps you to stay relevant and increases the likelihood that people will notice you.
Not sure what to post? Start by sharing samples of your latest work, or post tips that can benefit others who work in your industry. You can also publish long-form articles that provide a thorough look into a particular topic and give you an opportunity to showcase the depths of your knowledge and experience.
Start Using LinkedIn Today
Now that you know about why to use LinkedIn and how to use it effectively, it's time to put your knowledge to the test. Keep the information discussed above in mind and you'll start experiencing all the benefits that LinkedIn has to offer before you know it.
Do you want to learn more about how you can expand your social media presence and improve your career? If so, check out some of the other employment-related resources on our site today. The Entrepreneurship section is full of helpful articles.