Protecting Masterpieces: The World's Greatest Treasures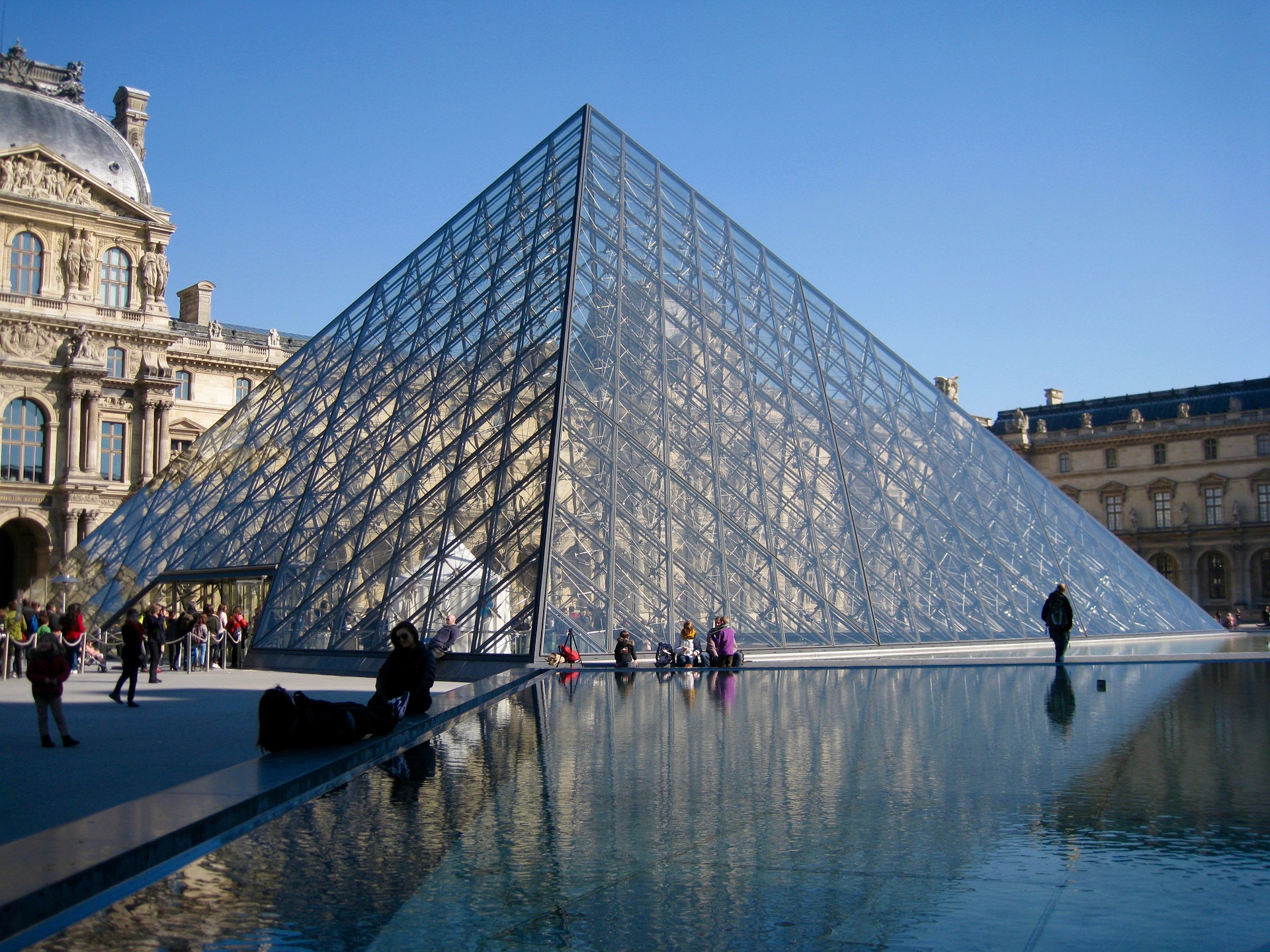 You'll already be familiar with some of the world's greatest treasures, from the Mona Lisa to royal jewels. As heist movies make their way back into our cinemas — recently with the King of Thieves and an epic sting scene in Marvel's Black Panther, you're probably wondering how we actually protect these types of assets and keep those scenarios fictional.
With the help of 2020 Vision, who have been protecting us from all sorts of crime for over 25 years — we take a look at the world's most protected artefacts, the security measures that are in place and how these prevent any sort of criminal activity.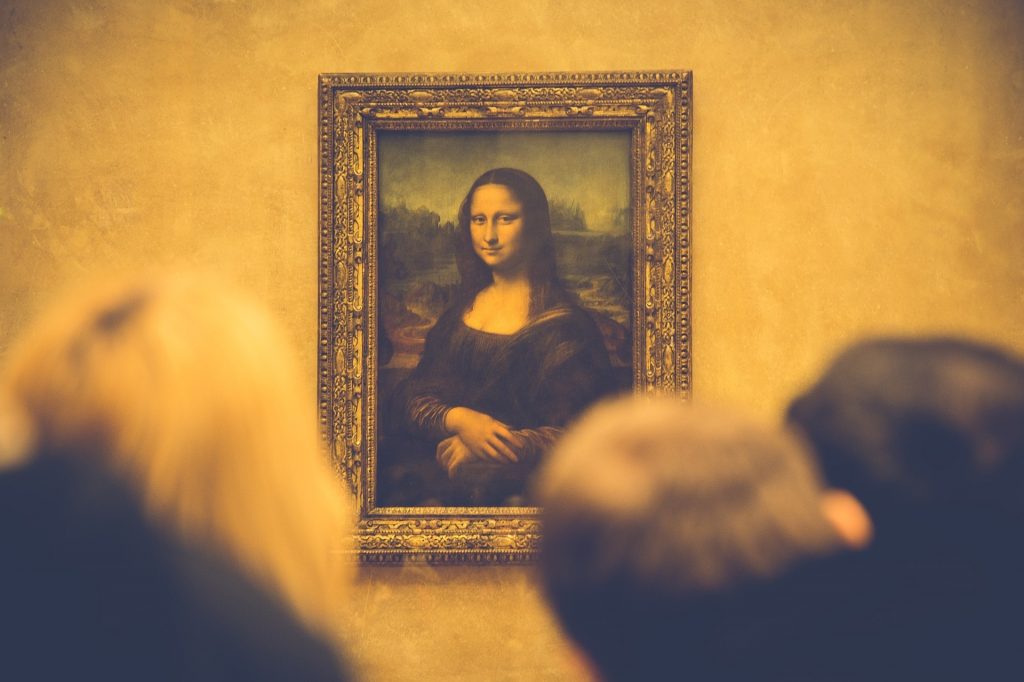 Protecting the Mona Lisa
Believed to be complete in 1517, the painting by Leonardo da Vinci is possibly the most iconic pieces of art in the world. In fact, the piece itself is the most known, most visited and most written about in modern times.
Believe it or not, the painting has the highest insurance valuation in the world — and throughout all of history. In 1962, this stood at $100 million. However, the inflation rate takes this up to $821,746,666.67 in 2018, making it one of the most valuable items in the world.
According to extensive research, the Mona Lisa was acquired by King Francis I and entered the Royal Collection in 1518. Believe it or not, the painting was intended for a friend of the artist and wasn't even signed by da Vinci. After the French Revolution, the painting was moved to the Louvre; what was thought to be a safe-haven for the piece — but it wasn't.
The most valuable painting in the world was stolen in 1911. However, it took a few hours to realise so. French painter, Louis Béroud visited The Louvre and found that the painting was missing — he asked the guards about its whereabouts and they weren't entirely sure and assumed that it was being photographed for museum advertisements. Béroud returned a few hours later and the painting had not been returned; it had been stolen.
Once this has occurred, the Louvre closed for an entire week. There were many now famous-faces on the suspect list for the theft of this masterpiece, including Guillaume Apollinaire and Pablo Picasso; but they were both cleared of all charges.
The painting wasn't found for an additional two years, where the real thief, who was named Vicenzo Peruggia was found trying to sell to a museum in Florence. It's often described as one of the greatest thefts in the 20th century, as Peruggia stole the piece during working hours, hid in a broom closet and waited until after hours to walk out of the museum with the painting positioned under his coat. However, the thief was only jailed for six months as it was defined as an act of patriotism for Italy. The painting returned to its home in Paris.
Believe it or not, the Mona Lisa now sits behind a bulletproof glass to reduce the risk of vandalism attacks. The glass is reportedly almost two centimetres thick and the painting is held in a special sealed box that protects it from vibrations and humidity. Public visitors are separated from the piece by a queue barrier, but that is only one aspect of the state-of-the-art security systems that the Louvre has put in place.
Unlike the days where the Mona Lisa went missing, the museum now has IP CCTV systems which cover 70,000 square meters — as well as intruder detection and video analytics to prevent another heist.
Protecting Sweden's Crown Jewels
You think that the crown jewels of Sweden would be heavily protected by the most advanced technologies in the world, but this isn't the case. In August 2018, two crowns and a royal orb which belonged to King Charles IX of Sweden and his wife Christina of Holstein-Gottorp were stolen in what looked like an amateur heist.
These jewels had moved about previously but were located in Strangnas Cathedral at the time of the robbery. The gems were originally created as funeral pieces and were buried in the tomb with them but were later unearthed. Although the theft was premediated, it was extremely insufficient. Two men walked into the cathedral around midday and smashed the glass where the contents were held — causing alarms to go off around the building.
Using a combination of bicycles and a motorboat, the thieves escaped through Stockholm's archipelago. However, one of the thieves was soon tracked down because of blood left at the crime scene and the jewels were partly recovered.
As a full search was out for the two men, the jewels would have been incredibly difficult to sell on the black market. As well as this, they're extremely valuable and the thieves would have to find the right buyers. The jewels are made from the noblest metals and the gold value is worth around £43,000.
Believe it or not, the royal jewels had been stolen once before in Sweden. In 2012, a 19-year-old refugee claimed to be a friend of a member of the royal family and stole £73,700 worth of jewels — but sold them only for £730 to drug dealers for marijuana. As well as this, the thief also reportedly stole a £30,350 tiara and threw it off a bridge.
Security is not what it should be in Sweden. Although the stolen crown jewels from the cathedral were on public display, they weren't properly protected, and the thieves should have been detected as they walked in. With artefacts of immense value situated in the building, the cathedral should be looking at installing walkthrough security door frames and regular visitor searches. In terms of the theft in 2012, people with the right credentials should only be able to enter certain areas of the palace.
Protecting the Crown Jewels of the United Kingdom
For as long as we can remember, Britain has acquired some of the most amazing jewels — which you'll be surprised to know were hidden in biscuit tins during World War II. With 23,578 delicate stones and over 140 objects, putting an exact price on the jewels has been difficult but estimates have been made stating that they are worth over £3bn. As well as this, it has also proven impossible to insure them because of their immense value.
The jewels are located in Jewel House at the Tower of London under the strictest protection. Believe it or not, the crown jewels are protected by bombproof glass and although the tower is open to the public, they're watched by more than 100 hidden CCTV cameras.
Assigned by the Minister of Defense, the Crown Jewels are protected by 22-strong Tower Guard which is part of the British Army. Additionally, these guards are accompanied by 38 Yeomen Warders, who are ex-military personnel who manage the large numbers of visitors. The Yeomen are permanently present and live in the tower itself.
These prized possessions are only used on certain occasions including coronation ceremonies and can only be removed from the tower by the Lord Chamberlain. However, when this type of activity occurs, armed police officers must be present.
Sources:
https://www.thevintagenews.com/2017/12/15/mona-lisa-was-stolen-in-1911-2/
https://www.jerrysartarama.com/blog/did-you-know-the-mona-lisa/
https://www.louvre.fr/en/security-officer
https://www.express.co.uk/news/world/999615/sweden-crown-jewels-royal-swedish-police-heist-thieves-Stragnas-cathedral
https://www.mirror.co.uk/news/uk-news/how-much-crown-jewels-worth-11855338
https://en.wikipedia.org/wiki/Jewel_House
Top 5 Useful Tips for Using LinkedIn Effectively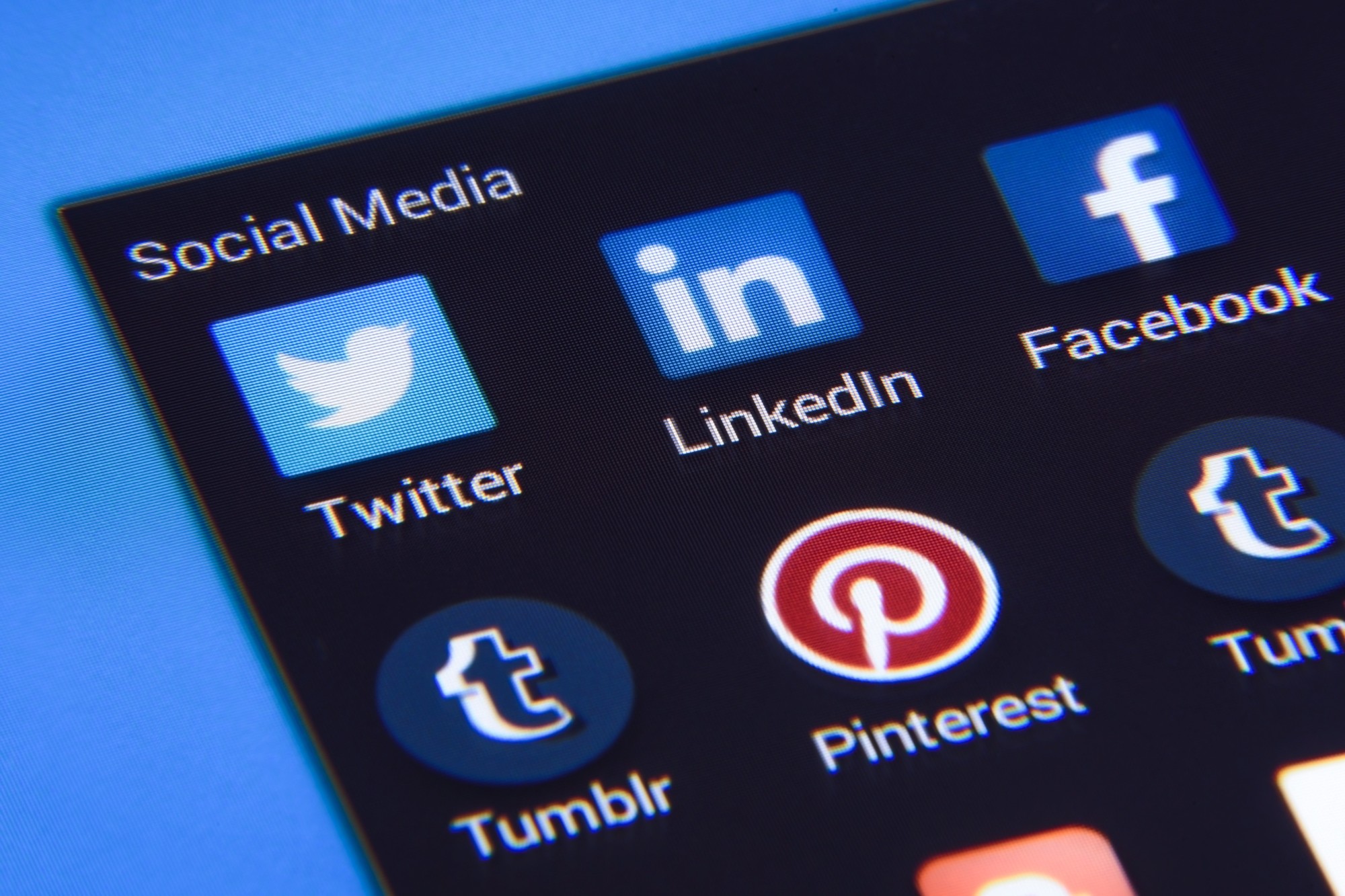 LinkedIn currently has over 660 million users and is the 21st biggest site in the world. Are you using LinkedIn to build your professional network? If not, now is the time to start.
There are lots of benefits of LinkedIn that you can experience when you use it in the correct way. Read on for five tips for using LinkedIn that you can implement today.
What Is LinkedIn?
LinkedIn is a social networking platform, similar to Facebook. The big difference, though, is that it's specifically meant for professionals to connect with one another.
As a member of LinkedIn, you can create an online resume to easily share with others. You can also use LinkedIn to chat with other users, learn about job openings, and even publish articles.
LinkedIn is a great platform for those who are looking for work. It also helps those who want to get in touch with others in their industry to gain clients and foster new business relationships.
LinkedIn Benefits
There are lots of reasons why you might want to use LinkedIn, whether or not you're actively looking for work. The following are some specific benefits that you can enjoy when you include it in your social networking strategy:
Gain Exposure
First, LinkedIn provides you with lots of opportunities for exposure. It allows you to easily start building an online brand and get noticed by the right people. You can also show off your work and share your portfolio with recruiters and others who might want to hire you.
Demonstrate Your Knowledge
You can use LinkedIn to show your network that you are knowledgeable and have a lot of offer those who work in your industry (or in related industries). Through regular posts and long-form articles, there are lots of ways that you can provide insight and make a name for yourself.
Conduct Research
If you're in the process of looking for a job, LinkedIn helps you to conduct research and learn about companies to which you're thinking about applying.
You can connect with people who currently work for those companies and talk to them about their experiences, for example. You can also learn about the people who might be interviewing you for a job to find out things you have in common before you sit down to meet.
Learn About New Job Openings
Of course, LinkedIn can also make you aware of new job openings. Lots of employers publish listings on LinkedIn before sharing them in other places. If you're active on the platform, you can be the first to know about a potential new job and get your resume sent in before the inboxes get flooded.
Tips for Using LinkedIn
Okay, you can see why LinkedIn is an important resource for professionals like yourself. Now, it's time to learn how to use LinkedIn in the proper way. Here are some specific strategies to help you get the most out of it:
1. Keep Your Profile Updated
One of the most important (and basic) things you can do when using LinkedIn is to keep your profile updated. It's going to be hard for you to establish professional connections and make a good impression if your profile is full of outdated information.
Start with a professional headline. It should showcase your current position, as well as the company you work for. It can also include keywords that describe the work you do if you're in the process of searching for a job (writer, coach, trainer, designer, etc.).
Update your location, too. This will help you ensure that, when people reach out to you about potential jobs, those jobs are in your area and accessible to you!
2. Use Professional Photos
On other social media platforms, it's perfectly acceptable to use fun, casual photos of yourself. When you're on LinkedIn, though, it's best to keep it professional. Make sure it's an up-to-date photo, too.
You don't necessarily need a professional headshot for your profile. You should be wearing an outfit that aligns with the work you do, though. Style your hair, apply makeup if you wish, and do everything you can to look neat and well-groomed.
3. Proofread, Proofread, Proofread
Always proofread your posts, as well as any other information you share on your profile. Read over them carefully before hitting the publish button. It'll be hard for you to show potential employers that you're a good fit for the job if your profile is full of typos and grammatical errors, after all.
4. Personalize Invitations to Connect
When you send someone an invitation to connect on LinkedIn, the default message says, "I'd like to add you to my professional network on LinkedIn." That's pretty boring, right?
If you want to make an impression and get noticed, personalize the message to something that is more meaningful and will stand out to the recipient. For example, you could remind them where you met if you've run into them in person previously, or you could mention a post that you both liked from a mutual connection.
5. Create High-Quality Posts
Make sure you're publishing posts on LinkedIn on a regular basis. Regular posting helps you to stay relevant and increases the likelihood that people will notice you.
Not sure what to post? Start by sharing samples of your latest work, or post tips that can benefit others who work in your industry. You can also publish long-form articles that provide a thorough look into a particular topic and give you an opportunity to showcase the depths of your knowledge and experience.
Start Using LinkedIn Today
Now that you know about why to use LinkedIn and how to use it effectively, it's time to put your knowledge to the test. Keep the information discussed above in mind and you'll start experiencing all the benefits that LinkedIn has to offer before you know it.
Do you want to learn more about how you can expand your social media presence and improve your career? If so, check out some of the other employment-related resources on our site today. The Entrepreneurship section is full of helpful articles.