The Growing Trend of Sponsorship's in Business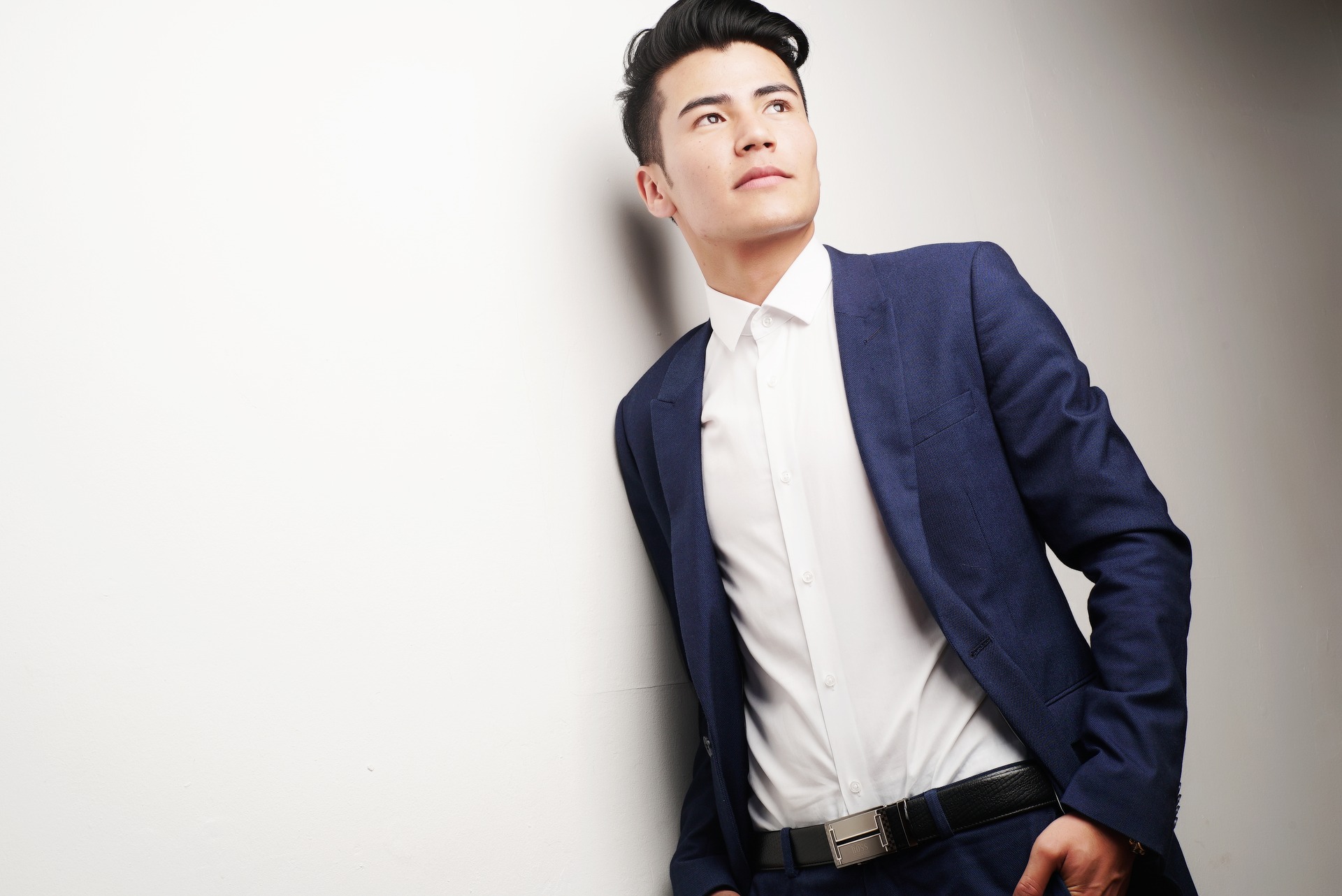 Wherever you look, you'll be met with some sort of sponsorship — especially this year. Brand logos, endorsed celebrities and promotional products are all over our screens and their influence appears to be growing. By the end of 2018, it's expected that global sponsorship spend will hit $65.8 billion USD — that's a lot of money to be made for brands that know how to capitalize on sponsorship deals.
We take a look at how sponsorship's are performing across brands and which sector is performing the best.
The benefits of sponsorship's
By definition, sponsorship's are when an unconnected person or a brand supports an activity, product or even an event. Businesses sponsor influential and famous people to promote their products or services, as they can raise brand awareness, deliver positive PR and help the public create a greater bond with a brand to boost sales and customer loyalty. Thanks to social media and the power of influencer marketing, having a famous face pushing your brand is a highly effective way to drive revenue and introduce a brand to an entirely new demographic.
Believe it or not, both businesses and customers alike don't perceive sponsorship's to be just money-making methods. A report into sponsorships carried out by Consumer Insights found that sponsorship deals are attractive to younger demographics, with 79% of the entire UK audience believing them to be a part of the TV experience. Positively from a business viewpoint, almost 70% of viewers want to see more sponsorship's used for promotional purposes and 91% think that this type of advertising makes the brand seem 'more premium'.
Are sponsorship's any good and can they benefit from a business perspective?
Sponsorship deals across food and drinks
Using a famous face is usually a great way to increase brand awareness, especially in the food and drink sector. Take a recent Domino's sponsorship deal with soap, Hollyoaks, which achieved a 35% ROI boost for the pizza company, while Red Bull got 40 million views on just one video of skydiver, Felix Baumgartner's 128km freefall from the edge of space.
As baking shows continue to rise, brands across the food industry are benefiting greatly from endorsements. Amazon made headlines in March this year when it agreed to be the headline sponsor of The Great British Bake Off with a £5 million arrangement — its biggest TV deal in the UK so far.
But, sponsorship's associated with professional sporting starts can sometimes be slightly controversial. Due to the severity of nutrition-related medical issues — like obesity, diabetes and heart disease — any sporting body or personality that accepts a sponsorship deal with a food or drink brand may face criticism if the product is deemed unhealthy.
Although contrasting the opinion of health professionals, more than three quarters of sport sponsorship's in fact promote junk food. Considering that McDonald's paid around £75 million to extend its Olympic sponsorship until 2020 and Coca-Cola's arrangement with the event is valued at about £33.7 million for each four-year cycle, it appears that the joining of forces between food and drink brands and the sporting industry is an antagonistic but lucrative area.
Sponsorship deals for cars
Did you know that there are 31.3 million registered cars here in the UK? This probably explains why the automotive sector invest a lot in the advertising technique and have done for years. In clothing, Mercedes-Benz was the official car sponsor of the latest London Fashion Week, while in sport, Toyota became the world's first 'mobility partner' of the Olympic and Paralympic Games this summer. In entertainment, Citroën just signed a two-year deal with Channel 4 to endorse the TV show, First Dates, and in the non-profit sector, Renault sponsors a range of charities — including Barnardo's, Young Enterprise, and most recently, The Felix Project.
Automotive brands are extremely good at altering the consumers opinion through strategic sponsorship movies. Previously, South Korean car brand, Hyundai, wanted to change its image to better compete with brands like Toyota. To achieve this, the brand opted to sponsor more prestigious and worthy products and events — like art venue, Tate Modern, and this year's Outfest Los Angeles LGBTQ Film Festival. The results? US sales in May 2018 of Hyundai SUVs rose 41% (YoY), while combined Kia and Hyundai sales rose 3.5% in August. Similarly, Czech motoring company, Škoda, had a pretty dismal reputation at the turn of the Millennium, with the brand being associated with poor quality and an overall bad image. However, a drive towards sponsoring popular and audience-focused markets — including The National Theatre, UCI Road World Championships (watched by 200 million people), and Tour de France (viewed in 190 countries) — have helped the brand transform its persona and achieve the best year in its 122-year history in 2017.
Sponsorship deals across reality TV
Over the recent years, reality TV shows seem to be gathering millions of views across the world — with even greater activity on social media. From the reality TV star's perspective, sponsorship's are excellent for prolonging exposure, getting their foot in the door of other media opportunities — and, of course, making a lot of money. It's reported that many well-known contestants earn over £1 million, thanks to money pouring in from nightclub appearances (between £3,000 and £10,000 a booking), magazine/newspaper deals (up to around £40,000 a time) and book or fitness DVDs (generally at least £50,000). However, the most lucrative part of being a reality TV star is to get a brand sponsorship — which can be worth around £150,000 for a single deal!
Love Island is one of the most popular reality TV shows here in Britain, so much so, that 3.6 million tuning into the final episode of 2018. Since claiming the crown, winning couple, Dani Dyer and Jack Fincham, have achieved three million and 2.5 million followers on Instagram, respectively, with Dani expected to make around £7,000 per sponsored post in the months following her victory. This is no surprise considering the success of past Love Island contestants. For example, popular couple, Olivia Buckland and Alex Bowen from 2016's Love Island, have maintained a positive public profile since the show and are currently sponsored by QUIZ, UK retailer of clothing including men's shirts and Maxi dresses, to promote its Honeymoon Edit.
Mark Wright has had a great deal of sponsorship's in the past, but Umbro is one that stands out in particular. Google Trends found that the term 'Umbro' gained more traction in April of the last 12 months — some may attribute this to Wright's highly-publicised Umbro photoshoot that launched around this time.
You may be familiar with Charlotte Crosby from Geordie Shore, as she has been a lucrative tool for marketers. According to Social Blade, she has 6.4 million and has created 36 media uploads in the past 30 days alone. The Insta Index, put together by Dr Mariann Hardey for social media expert company, Takumi; calculates how much an influencer can make per sponsored post depending on the number of followers they have. If we use the calculation method of the Insta Index, Crosby is probably making around £75,000 per sponsored Instagram post as a 'major' influencer! And if she's racking up these figures, the return-on-investment for the brands must be equally lucrative.
Sponsorships across sport deals
Like most people who think of sponsorship deals, you will naturally consider sport endorsements. From football in the UK and basketball in the US, to the AFL in Australia and golf across the globe, sport sponsorship's are hugely lucrative for brands that choose the right personality.
Believe it or not, some sport stars earn more from their endorsement deals than they do from the actual sport they play. Roger Federer — currently ranked world number two in men's singles tennis by the ATP (Association of Tennis Professionals) — has the highest sportsperson sponsorship deal in the industry with around $65 million USD. An incredible figure considering his salary is a much smaller $12.2 million. From Mercedes to Lindt, Federer has had sponsor deals with a range of industries and products. In summer this year, he even signed the globe's most valuable endorsement deal with Nike, worth £230 million! Similarly, Usain Bolt has used his on-track prowess to achieve an endorsement sum of about $30 million — £29 million more than his salary — while Rory McIlroy has racked up endorsements of around $34 million with a golfing income of just $3.7 million
Football is an extremely lucrative playing field for sponsorships. Every season, fans keep an eye out for their team's latest strip — and these always feature the club's latest sponsor. In the Barclay's Premier League this 2018-19 season, Manchester United's Chevrolet-sponsored shirt is the most expensive, with the brand paying the team £47 million for the deal. A close second is rival, Manchester City, with its Etihad sponsorship worth £45 million, followed by Chelsea and its £40 million agreement with Yokohama. In fact, the sum of all jersey kit sponsorship's in the League makes up a huge £315.6 million, with the top six most expensive deals constituting £247 million of the total.
To ensure successful results across your business, in terms of promotion and brand exposure, you should be looking at possibilities sponsorship and endorsement deals offer. It's not an easy job though, you must look and brands and influencers who can actually help you achieve your goals — if your campaign isn't relevant or relatable to your target audience, this could be problematic and impact you financially; or even put you in the centre of a media storm.
However, by selecting the right partner to represent your brand, and picking the perfect tone for the campaign, you'll be able to hit all of your business objectives and potentially increase your ROI.
Sources:
https://www.bbc.co.uk/news/uk-40965279
https://www.campaignlive.co.uk/article/brand-sponsorship-viewed-trustworthy-forms-tv-advertising/1448186
https://www.standard.co.uk/stayingin/tvfilm/love-island-2018-is-itv2s-mostwatched-show-ever-as-337-million-people-tune-in-for-first-episode-a3855581.html
https://metro.co.uk/2018/07/24/dani-dyer-stands-make-nearly-7000-per-sponsored-post-love-island-7755900/
https://www.ok.co.uk/celebrity-feature/1048968/love-island-stars-kady-mcdermott-scott-thomas-olivia-buckland-net-worth-jobs
https://socialblade.com
So this is how much our favourite influencers get paid for those #sponsored posts…
Gambling Laws in the US – How to Get a License?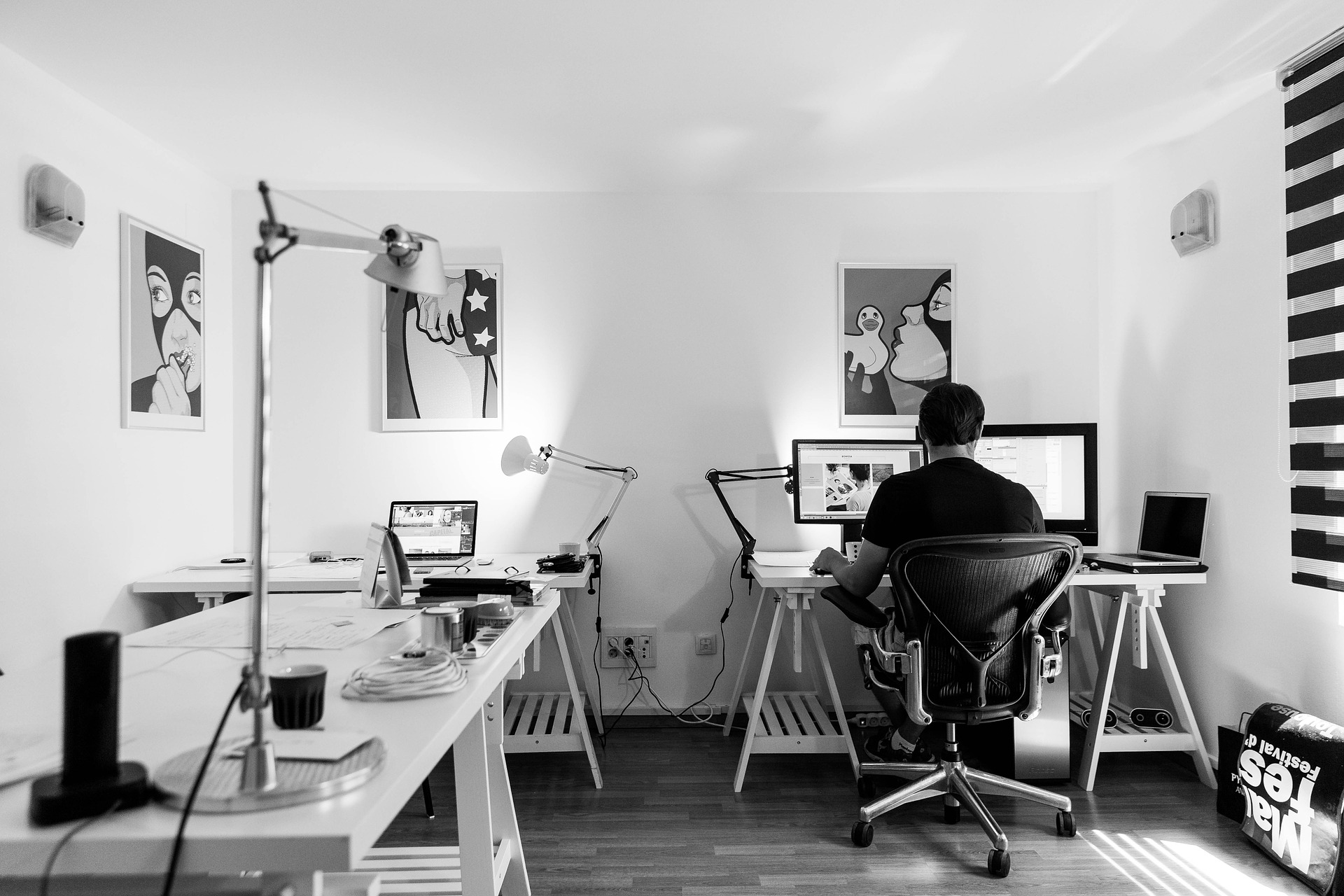 Four main laws can be quoted when it comes to regulating gambling in the
United States of America. Though restricted gambling markets have generated
huge revenues in recent years. In the US, some states unlike others, have
legalized the practice of betting within their borders.
US Gambling Laws
The first in this kind is the interstate wire act. Enacted in 1961, the wire act is
also known as the federal wire act. According to the wire act, online sports
betting is authorized but the practice still remains under strict restrictions.
Anyone who engages in gambling business or uses communication facilities
with a clear intention of making money is punishable by law. This legal
instruction makes provision for either two years imprisonment or a huge
financial fines.
The second law which falls under the same scope is illegal gambling business
act. Established to control organized crime in the gambling market, illegal
gambling business act, later, became part and parcel of the organized crime
control act of 1917. This law, like the previous one, sought to keep track of
criminal sources of income.
Another regulating law of gambling in the US is the interstate wagering
amendment. The difference with this particular one is that it was mainly voted
for lottery establishments. It stipulates that any organization needs permission
from the state government to run a lottery or face the hardness of the law.
The last law adopted to regulate gambling in the US is unlawful internet
gambling enforcement act. This law came into existence in 2006. The sole
purpose of this law is to regulate gambling laying emphasis on two main points.
Going by this law, anybody playing online gambling is no longer a criminal.
Besides, it went ahead to legalize the operation of a gambling website. Though
the US gambling market flourished under this law, some restrictions or
prohibitions are still to be scrupulously observed.
Requirements for a Gambling license Under US Laws
Before we proceed to discuss the steps to be followed in getting a gambling
license, it is of prime importance to define what a gambling license is. In simple
terms, a gambling license is a certificate of authority issued by a licensing body,
prior to the opening of a betting place.
Any organization that aims at starting a gambling business is obliged to have it.
In other words, gambling license is mandatory under US gambling law. The
requirements for the delivery of a gambling license depends on either the
licensing authority or on the country concerned.
In order to have a certified license under the US law, here are the steps to be
followed to the letter. The first condition to be fulfilled is the proof of honesty
and integrity by bosses and employees of any given company. Issuing a license
is something crucial. That is the reason why the licensing authority cares about
the mindset and character of people asking for this document.
The third requirement in this process is the disclosure of details regarding
everyone related to the said betting place, including the proprietor, partners and
other associates. This information is to be completed by details like employment
as well as criminal record on specific individuals within the organization. The
procedure of getting a gambling license is very strict, given the attractiveness
and the competitiveness of the US gambling market.
Online gambling market earns benefits in billions per year. As a reminder, 24%
of all online gamblers in the whole world reside in North America. The US
bookmaking market flourishes like wildfire. Gambling places like Unibet
Pennsylvania is an example of a bookmaking environment which made the US
betting market a renown one.
The Importance of a Gambling License in the US
It has been observed that when gamblers choose an online casino, they focus all
their attention, on game selection, bonus offer and so on. By so doing they lose
sight of an essential aspect which is safety brought about by licensing. Without
an online casino being licensed to a reputable authority, the safety and security
of gamblers at the online site is at stake or in danger.
First and foremost, to get green light and operate in the gambling sector, some
high standards must be met. The said exigencies are in relation with security,
safety, fairness not forgetting the quality of services offered. It means that a
number of guarantees have to be presented by an online casino before being
chosen by gamblers.
Understandably, if an online casino is to be trusted and respected, it must get a
license from a high-profile institution, inspiring confidence. It is only when
casino operators meet the requirements by a reputable licensing authority that
they get the go ahead. It should recall that not all licensing bodies have the same
conditions for operating in the US, but they aim to achieve almost the same
goals.
The Flourishing American Gambling Market
Gambling has spread all over the world, but the US gambling market seems to
be in the lead worldwide. Without a doubt, gambling industry is booming on
American soil. It is not a secret that the United States is home to two most
famous and notorious gambling cities in the world.
Las Vegas and Atlantic City are towns where sports gambling witnesses spikes
in the numbers of customers. Between 2017 and 2018, revenues for most areas
increased substantially. Commercial casinos went from 41.2 billion dollars up to
51.4 billion dollars. As for tribal casinos, they grew from 21,945 billion dollars
to 32,801 billion dollars.
From the figures above, it becomes pretty clear that legal gambling flourishes in
the US. Las Vegas, of course, is the greatest contributor to these figures. This
city alone generated 6.59 billion dollars, while Atlantic fell behind with only
2.51 billion dollars. It is true that each state of the United States contributes its
quarter to the growth of the US gambling market.
Nevada has led the way, thanks to Las Vegas. Arkansas equally witnessed an
increase in most casinos. The trend is almost similar in the other states. We can
say that sports betting delivers a big boost with individual states regulating
gambling practiced on their soil. It goes without saying that the US gambling
market is the number one sport betting in the world.
As a summary, there are four laws regulating the US gambling market system.
The US gambling market has come a long way before its explosion into
surpassing any other market in the world. For one to run a bookmaking business
under the US law, different steps are clearly spelt out. Authorities in issuing a
gambling license want to keep track of betting operations on the entire
American territory.