The Growing Trend of Sponsorship's in Business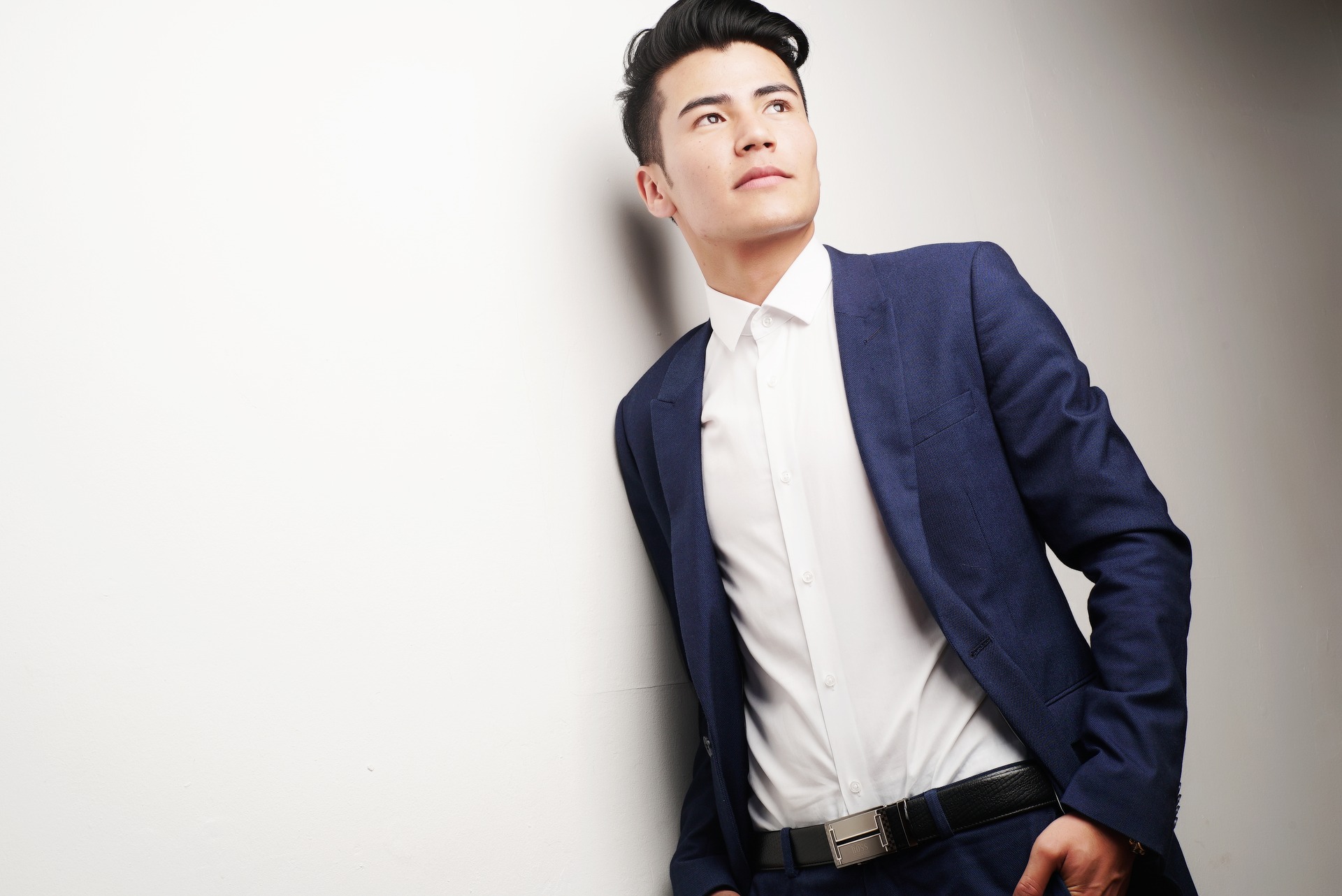 Wherever you look, you'll be met with some sort of sponsorship — especially this year. Brand logos, endorsed celebrities and promotional products are all over our screens and their influence appears to be growing. By the end of 2018, it's expected that global sponsorship spend will hit $65.8 billion USD — that's a lot of money to be made for brands that know how to capitalize on sponsorship deals.
We take a look at how sponsorship's are performing across brands and which sector is performing the best.
The benefits of sponsorship's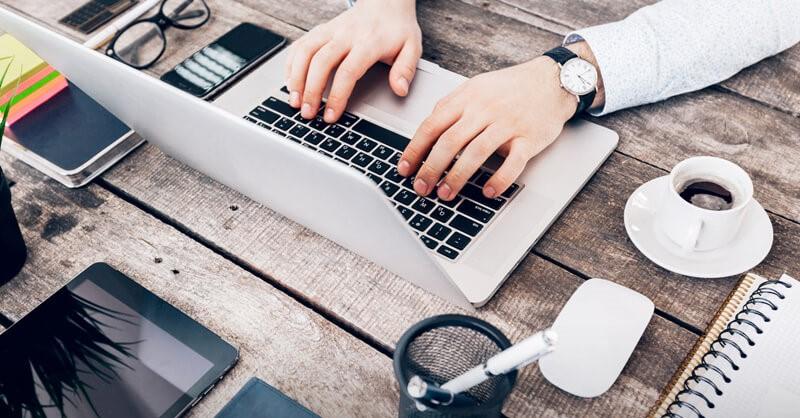 By definition, sponsorship's are when an unconnected person or a brand supports an activity, product or even an event. Businesses sponsor influential and famous people to promote their products or services, as they can raise brand awareness, deliver positive PR and help the public create a greater bond with a brand to boost sales and customer loyalty. Thanks to social media and the power of influencer marketing, having a famous face pushing your brand is a highly effective way to drive revenue and introduce a brand to an entirely new demographic.
Believe it or not, both businesses and customers alike don't perceive sponsorship's to be just money-making methods. A report into sponsorships carried out by Consumer Insights found that sponsorship deals are attractive to younger demographics, with 79% of the entire UK audience believing them to be a part of the TV experience. Positively from a business viewpoint, almost 70% of viewers want to see more sponsorship's used for promotional purposes and 91% think that this type of advertising makes the brand seem 'more premium'.
Are sponsorship's any good and can they benefit from a business perspective?
Sponsorship deals across food and drinks
Using a famous face is usually a great way to increase brand awareness, especially in the food and drink sector. Take a recent Domino's sponsorship deal with soap, Hollyoaks, which achieved a 35% ROI boost for the pizza company, while Red Bull got 40 million views on just one video of skydiver, Felix Baumgartner's 128km freefall from the edge of space.
As baking shows continue to rise, brands across the food industry are benefiting greatly from endorsements. Amazon made headlines in March this year when it agreed to be the headline sponsor of The Great British Bake Off with a £5 million arrangement — its biggest TV deal in the UK so far.
But, sponsorship's associated with professional sporting starts can sometimes be slightly controversial. Due to the severity of nutrition-related medical issues — like obesity, diabetes and heart disease — any sporting body or personality that accepts a sponsorship deal with a food or drink brand may face criticism if the product is deemed unhealthy.
Although contrasting the opinion of health professionals, more than three quarters of sport sponsorship's in fact promote junk food. Considering that McDonald's paid around £75 million to extend its Olympic sponsorship until 2020 and Coca-Cola's arrangement with the event is valued at about £33.7 million for each four-year cycle, it appears that the joining of forces between food and drink brands and the sporting industry is an antagonistic but lucrative area.
Sponsorship deals for cars
Did you know that there are 31.3 million registered cars here in the UK? This probably explains why the automotive sector invest a lot in the advertising technique and have done for years. In clothing, Mercedes-Benz was the official car sponsor of the latest London Fashion Week, while in sport, Toyota became the world's first 'mobility partner' of the Olympic and Paralympic Games this summer. In entertainment, Citroën just signed a two-year deal with Channel 4 to endorse the TV show, First Dates, and in the non-profit sector, Renault sponsors a range of charities — including Barnardo's, Young Enterprise, and most recently, The Felix Project.
Automotive brands are extremely good at altering the consumers opinion through strategic sponsorship movies. Previously, South Korean car brand, Hyundai, wanted to change its image to better compete with brands like Toyota. To achieve this, the brand opted to sponsor more prestigious and worthy products and events — like art venue, Tate Modern, and this year's Outfest Los Angeles LGBTQ Film Festival. The results? US sales in May 2018 of Hyundai SUVs rose 41% (YoY), while combined Kia and Hyundai sales rose 3.5% in August. Similarly, Czech motoring company, Škoda, had a pretty dismal reputation at the turn of the Millennium, with the brand being associated with poor quality and an overall bad image. However, a drive towards sponsoring popular and audience-focused markets — including The National Theatre, UCI Road World Championships (watched by 200 million people), and Tour de France (viewed in 190 countries) — have helped the brand transform its persona and achieve the best year in its 122-year history in 2017.
Sponsorship deals across reality TV
Over the recent years, reality TV shows seem to be gathering millions of views across the world — with even greater activity on social media. From the reality TV star's perspective, sponsorship's are excellent for prolonging exposure, getting their foot in the door of other media opportunities — and, of course, making a lot of money. It's reported that many well-known contestants earn over £1 million, thanks to money pouring in from nightclub appearances (between £3,000 and £10,000 a booking), magazine/newspaper deals (up to around £40,000 a time) and book or fitness DVDs (generally at least £50,000). However, the most lucrative part of being a reality TV star is to get a brand sponsorship — which can be worth around £150,000 for a single deal!
Love Island is one of the most popular reality TV shows here in Britain, so much so, that 3.6 million tuning into the final episode of 2018. Since claiming the crown, winning couple, Dani Dyer and Jack Fincham, have achieved three million and 2.5 million followers on Instagram, respectively, with Dani expected to make around £7,000 per sponsored post in the months following her victory. This is no surprise considering the success of past Love Island contestants. For example, popular couple, Olivia Buckland and Alex Bowen from 2016's Love Island, have maintained a positive public profile since the show and are currently sponsored by QUIZ, UK retailer of clothing including men's shirts and Maxi dresses, to promote its Honeymoon Edit.
Mark Wright has had a great deal of sponsorship's in the past, but Umbro is one that stands out in particular. Google Trends found that the term 'Umbro' gained more traction in April of the last 12 months — some may attribute this to Wright's highly-publicised Umbro photoshoot that launched around this time.
You may be familiar with Charlotte Crosby from Geordie Shore, as she has been a lucrative tool for marketers. According to Social Blade, she has 6.4 million and has created 36 media uploads in the past 30 days alone. The Insta Index, put together by Dr Mariann Hardey for social media expert company, Takumi; calculates how much an influencer can make per sponsored post depending on the number of followers they have. If we use the calculation method of the Insta Index, Crosby is probably making around £75,000 per sponsored Instagram post as a 'major' influencer! And if she's racking up these figures, the return-on-investment for the brands must be equally lucrative.
Sponsorships across sport deals
Like most people who think of sponsorship deals, you will naturally consider sport endorsements. From football in the UK and basketball in the US, to the AFL in Australia and golf across the globe, sport sponsorship's are hugely lucrative for brands that choose the right personality.
Believe it or not, some sport stars earn more from their endorsement deals than they do from the actual sport they play. Roger Federer — currently ranked world number two in men's singles tennis by the ATP (Association of Tennis Professionals) — has the highest sportsperson sponsorship deal in the industry with around $65 million USD. An incredible figure considering his salary is a much smaller $12.2 million. From Mercedes to Lindt, Federer has had sponsor deals with a range of industries and products. In summer this year, he even signed the globe's most valuable endorsement deal with Nike, worth £230 million! Similarly, Usain Bolt has used his on-track prowess to achieve an endorsement sum of about $30 million — £29 million more than his salary — while Rory McIlroy has racked up endorsements of around $34 million with a golfing income of just $3.7 million
Football is an extremely lucrative playing field for sponsorships. Every season, fans keep an eye out for their team's latest strip — and these always feature the club's latest sponsor. In the Barclay's Premier League this 2018-19 season, Manchester United's Chevrolet-sponsored shirt is the most expensive, with the brand paying the team £47 million for the deal. A close second is rival, Manchester City, with its Etihad sponsorship worth £45 million, followed by Chelsea and its £40 million agreement with Yokohama. In fact, the sum of all jersey kit sponsorship's in the League makes up a huge £315.6 million, with the top six most expensive deals constituting £247 million of the total.
To ensure successful results across your business, in terms of promotion and brand exposure, you should be looking at possibilities sponsorship and endorsement deals offer. It's not an easy job though, you must look and brands and influencers who can actually help you achieve your goals — if your campaign isn't relevant or relatable to your target audience, this could be problematic and impact you financially; or even put you in the centre of a media storm.
However, by selecting the right partner to represent your brand, and picking the perfect tone for the campaign, you'll be able to hit all of your business objectives and potentially increase your ROI.
Sources:
https://www.bbc.co.uk/news/uk-40965279
https://www.campaignlive.co.uk/article/brand-sponsorship-viewed-trustworthy-forms-tv-advertising/1448186
https://www.standard.co.uk/stayingin/tvfilm/love-island-2018-is-itv2s-mostwatched-show-ever-as-337-million-people-tune-in-for-first-episode-a3855581.html
https://metro.co.uk/2018/07/24/dani-dyer-stands-make-nearly-7000-per-sponsored-post-love-island-7755900/
https://www.ok.co.uk/celebrity-feature/1048968/love-island-stars-kady-mcdermott-scott-thomas-olivia-buckland-net-worth-jobs
https://socialblade.com
So this is how much our favourite influencers get paid for those #sponsored posts…
Most Popular Online Slot Game Themes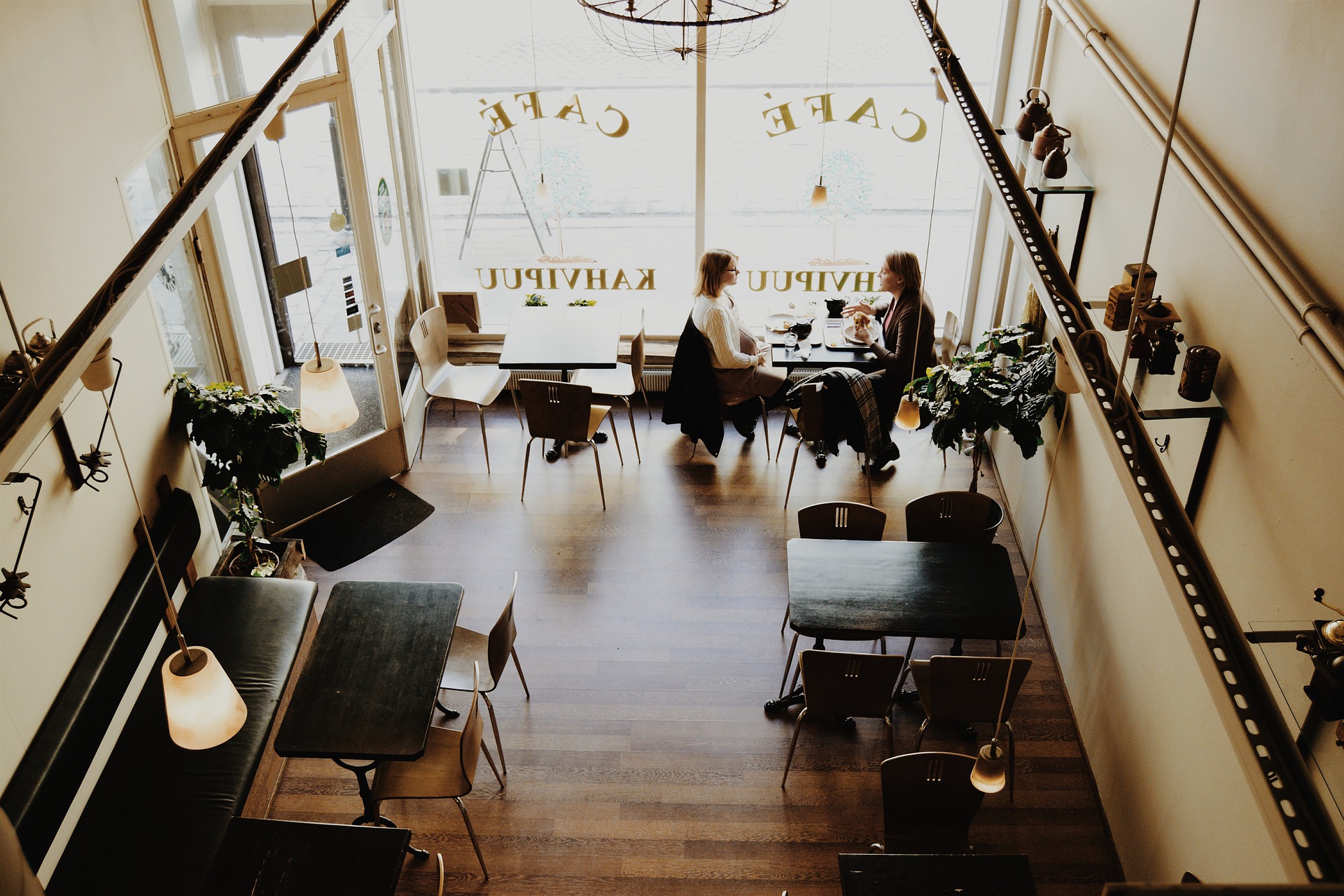 The word of online slots is almost as diverse as the world of conventional gaming. We say almost, since most slots developers find inspiration in standard video games and there have been at least several massively popular video games that got a slot remake.
However, things are somewhat different when it comes to themes and their popularity. The themes that are very popular for PC or PS4 games aren't necessarily popular slots themes and vice-versa themes and types of games that are prevalent in the online gambling world aren't that common for conventional video games. Have a look at the online slots selection at SlotsWise and you will immediately realize what we're talking about.
Egyptian Slots
It is hard to figure out the exact reason, but this is one of the most common and most popular online slots theme. Dozens of slots featuring Cleopatra, Ramses, and other Egyptian rulers, pharaohs, gods, symbols and objects like the pyramids and the sphinxes are available and it is pretty certain that more will come in the upcoming period. There is an interesting saying that the internet is a lot like Ancient Egypt – people write on walls and worship cats, and this is one curious way to explain one online slots are so popular. The actual reason might be a tad simpler. Namely, IGT's original Cleopatra was, for years, the most popular online slot and perhaps this is how both players and developers got so hooked on Egyptian-themed slots.
Irish Slots
While the Ancient Egyptians don't exist anymore, the Irish are very much alive and so is their culture. Some would argue that it has been bastardised in the past few decades, but that is a whole different topic. Yes, Irish slots may not be as numerous as Egyptian slots, but they come close in second place, and it is hard to find a reputable and renowned online slots developer that hasn't released at least one Irish-themed slot. Blueprint Gaming's Wish Upon A Leprechaun is just one games that deserve an honourable mention, but major slots providers like NetEnt and Microgaming has also released quite a few of them, including NetEnt's Finn and the Swirly Spin and Golden Shamrock. So, if you are fond of Irish things and you like seeing shamrocks, leprechauns and horseshoes on the reels, then you will have plenty of games to choose from.
Fruit Slots
In the old days, before the internet all slots were fruit slots, in the sense that the symbols that you could see on the reels included cherries, lemons, grapes and such. These games didn't offer a lot of diversity in terms of features and bonuses, but modern online slots developers kept producing and releasing such titles in an attempt to appeal to the fans of retro slots. As a result, we have plenty of new games that were released in the past several years, featuring fruits on the reels. Double Bubble by Gamesys, Fruity Burst by Playtech, and NetEnt's Fruit Case are only some of the most popular fruit slots.
Christmas Slots
Last but not least, we have Christmas slots. These games are usually released in the days before or immediately after Christmas, but you can play them whenever you want, they are available at online casinos throughout the year. There might not be as many Christmas slots compared to the other themes that we listed above, but some of them are particularly popular and casinos frequently offer Christmas promotions including free spins on these games. Most of these games feature the word Santa or jingle in their name, but that surely doesn't come as a surprise to anyone.
It would be in no way fair to say that these are the only slot themes – Hollywood slots, Asian slots, Alien slots, Animal slots and Comic slots also deserve to be mentioned, but there is a plethora of other slots themes. Don't worry, if you get into online slots gaming you will discover them quickly.