Three Bizarre Play-Spaces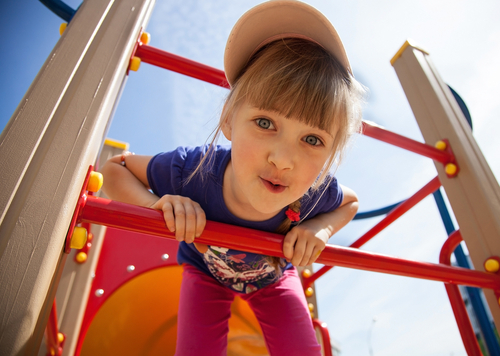 To be a child is to play. But where and how we play varies dramatically based on our culture, circumstances, and the kind of child we are. When city planners get together to design play spaces, they will often not have the kind of resources to design something truly unique or inventive. That's why slides, swings, and monkey bars are so often ubiquitous, that and because they are very familiar we know well how to make those playspaces safe.
But every once in a while, the stars align. Budgets blossom, designers craft, engineers engineer, and out of all that comes a play space that is truly unique and memorable. Here are three examples of these amazing moments in action.
The Nish Rokugo Park – Tokyo, Japan
Japan has a long-established and well-deserved reputation for cultural exports that go outside the box. This is the country whose prime minister dressed up as an Italian plumber in scarlet overalls for their acceptance of the Olympics, and when the sporting festivities arrive they claim to be ready to deploy artificial shooting stars.
So with that kind of context it makes a certain amount of sense when you see how they have taken over 3,000 tires from the Kawasaki motorcycle plant, and turned them into obstacle courses, robotic creatures, and of course the visage of Tokyo's most famous cultural ambassador – Godzilla.
In this sand bottomed playspace, bridges, slides, and swings abound. All constructed of iconic rings of black rubber. Perhaps the single most striking feature though is the mountain of tyres off to one side. Perfectly safe and bouncy for both climbing up and falling down. For children who want an adventure with a distinctively off road feel, but they aren't quite old enough to see route 66 just yet, they need look no further.
Pruessen Park – Berlin, Germany
To be a child is to play, and to be old is to have been a child. Prusheen park is perhaps unique in the world as the only playground designed for that most ever growing of western demographics. Senior citizens.
With everything geared towards those five foot high or taller, and those under the age of sixteen banned from the park, the park offers a much needed encouragement for older people to come and spend more time outdoors. Through places like Pruessen Park, the elderly have the opportunity to enjoy themselves in ways they may not have thought were still open to them. This park is truly an exemplar of the philosophy "build it and they will come".
With leg training equipment, flexibility machines, and poles to massage the back all cunningly disguised as play equipment, those using the park find things to help to improve their strength, their balance, and their circulation. Essential improvement areas for everyone, but especially the older ones of us.
The Aura Treehouse – Aura, Australia
The very earliest public playgrounds were built as a bite back against bleak landscapes brought about as industrialization took hold. The "Dark Satanic Mills" referred to by William Blake were later joined by demonic smokestacks, eldritch factories, and hellish highways. If this was not rebelled against, all the progress, innovation, and opportunity of the industrial revolution would be lost. If people don't want to live next to the jobs, there is only so far your workforce will go.
This earliest spirit of municipal whimsy was what inspired the people behind the Aura Treehouse. Built in the Concord park at the heart of a city where everything and everything is being built to the highest possible environmental standards, the tree house stands out with color and life, and gives children a visceral fear factor experience as they climb high inside, before sliding and falling safely back down to terra firma.
The distinct challenge and attraction factor of what has been built here is the height. Despite the fact that children climb up higher and further into trees on a regular basis, few designers and engineers can convince city planners that the risks inherent in such a tall structure can be sufficiently mitigated. Yet on Australia's sunshine coast, alongside new standards in environmental construction, playspaces too are reaching new heights.

Top 5 Useful Tips for Using LinkedIn Effectively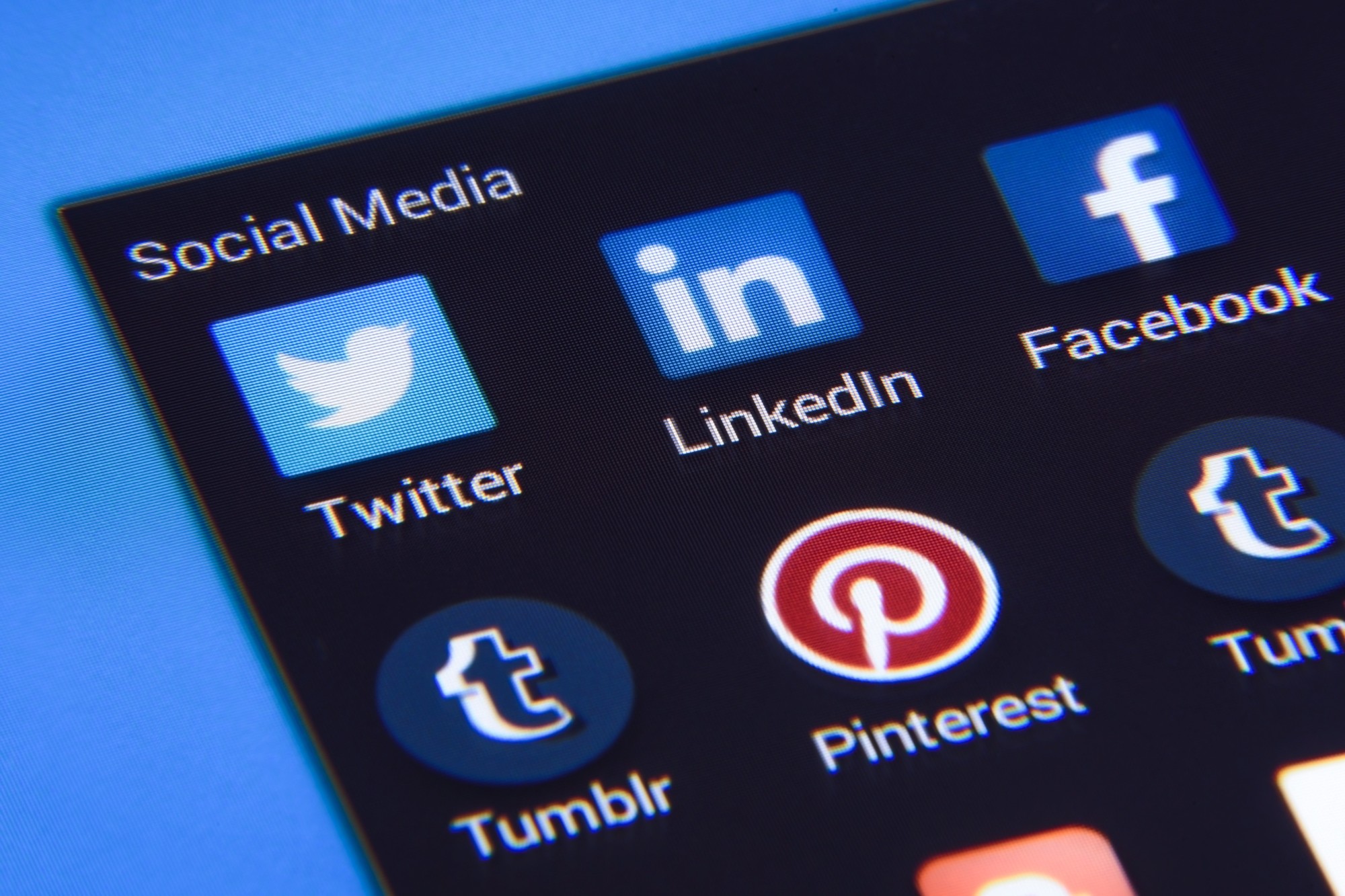 LinkedIn currently has over 660 million users and is the 21st biggest site in the world. Are you using LinkedIn to build your professional network? If not, now is the time to start.
There are lots of benefits of LinkedIn that you can experience when you use it in the correct way. Read on for five tips for using LinkedIn that you can implement today.
What Is LinkedIn?
LinkedIn is a social networking platform, similar to Facebook. The big difference, though, is that it's specifically meant for professionals to connect with one another.
As a member of LinkedIn, you can create an online resume to easily share with others. You can also use LinkedIn to chat with other users, learn about job openings, and even publish articles.
LinkedIn is a great platform for those who are looking for work. It also helps those who want to get in touch with others in their industry to gain clients and foster new business relationships.
LinkedIn Benefits
There are lots of reasons why you might want to use LinkedIn, whether or not you're actively looking for work. The following are some specific benefits that you can enjoy when you include it in your social networking strategy:
Gain Exposure
First, LinkedIn provides you with lots of opportunities for exposure. It allows you to easily start building an online brand and get noticed by the right people. You can also show off your work and share your portfolio with recruiters and others who might want to hire you.
Demonstrate Your Knowledge
You can use LinkedIn to show your network that you are knowledgeable and have a lot of offer those who work in your industry (or in related industries). Through regular posts and long-form articles, there are lots of ways that you can provide insight and make a name for yourself.
Conduct Research
If you're in the process of looking for a job, LinkedIn helps you to conduct research and learn about companies to which you're thinking about applying.
You can connect with people who currently work for those companies and talk to them about their experiences, for example. You can also learn about the people who might be interviewing you for a job to find out things you have in common before you sit down to meet.
Learn About New Job Openings
Of course, LinkedIn can also make you aware of new job openings. Lots of employers publish listings on LinkedIn before sharing them in other places. If you're active on the platform, you can be the first to know about a potential new job and get your resume sent in before the inboxes get flooded.
Tips for Using LinkedIn
Okay, you can see why LinkedIn is an important resource for professionals like yourself. Now, it's time to learn how to use LinkedIn in the proper way. Here are some specific strategies to help you get the most out of it:
1. Keep Your Profile Updated
One of the most important (and basic) things you can do when using LinkedIn is to keep your profile updated. It's going to be hard for you to establish professional connections and make a good impression if your profile is full of outdated information.
Start with a professional headline. It should showcase your current position, as well as the company you work for. It can also include keywords that describe the work you do if you're in the process of searching for a job (writer, coach, trainer, designer, etc.).
Update your location, too. This will help you ensure that, when people reach out to you about potential jobs, those jobs are in your area and accessible to you!
2. Use Professional Photos
On other social media platforms, it's perfectly acceptable to use fun, casual photos of yourself. When you're on LinkedIn, though, it's best to keep it professional. Make sure it's an up-to-date photo, too.
You don't necessarily need a professional headshot for your profile. You should be wearing an outfit that aligns with the work you do, though. Style your hair, apply makeup if you wish, and do everything you can to look neat and well-groomed.
3. Proofread, Proofread, Proofread
Always proofread your posts, as well as any other information you share on your profile. Read over them carefully before hitting the publish button. It'll be hard for you to show potential employers that you're a good fit for the job if your profile is full of typos and grammatical errors, after all.
4. Personalize Invitations to Connect
When you send someone an invitation to connect on LinkedIn, the default message says, "I'd like to add you to my professional network on LinkedIn." That's pretty boring, right?
If you want to make an impression and get noticed, personalize the message to something that is more meaningful and will stand out to the recipient. For example, you could remind them where you met if you've run into them in person previously, or you could mention a post that you both liked from a mutual connection.
5. Create High-Quality Posts
Make sure you're publishing posts on LinkedIn on a regular basis. Regular posting helps you to stay relevant and increases the likelihood that people will notice you.
Not sure what to post? Start by sharing samples of your latest work, or post tips that can benefit others who work in your industry. You can also publish long-form articles that provide a thorough look into a particular topic and give you an opportunity to showcase the depths of your knowledge and experience.
Start Using LinkedIn Today
Now that you know about why to use LinkedIn and how to use it effectively, it's time to put your knowledge to the test. Keep the information discussed above in mind and you'll start experiencing all the benefits that LinkedIn has to offer before you know it.
Do you want to learn more about how you can expand your social media presence and improve your career? If so, check out some of the other employment-related resources on our site today. The Entrepreneurship section is full of helpful articles.