Three Bizarre Play-Spaces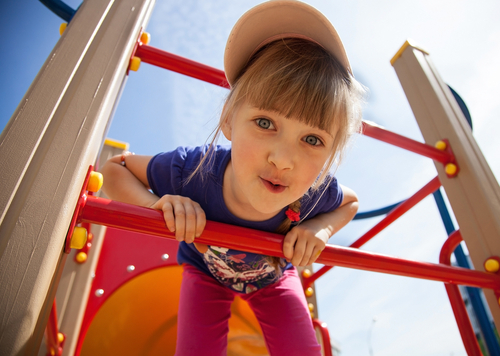 To be a child is to play. But where and how we play varies dramatically based on our culture, circumstances, and the kind of child we are. When city planners get together to design play spaces, they will often not have the kind of resources to design something truly unique or inventive. That's why slides, swings, and monkey bars are so often ubiquitous, that and because they are very familiar we know well how to make those playspaces safe.
But every once in a while, the stars align. Budgets blossom, designers craft, engineers engineer, and out of all that comes a play space that is truly unique and memorable. Here are three examples of these amazing moments in action.
The Nish Rokugo Park – Tokyo, Japan
Japan has a long-established and well-deserved reputation for cultural exports that go outside the box. This is the country whose prime minister dressed up as an Italian plumber in scarlet overalls for their acceptance of the Olympics, and when the sporting festivities arrive they claim to be ready to deploy artificial shooting stars.
So with that kind of context it makes a certain amount of sense when you see how they have taken over 3,000 tires from the Kawasaki motorcycle plant, and turned them into obstacle courses, robotic creatures, and of course the visage of Tokyo's most famous cultural ambassador – Godzilla.
In this sand bottomed playspace, bridges, slides, and swings abound. All constructed of iconic rings of black rubber. Perhaps the single most striking feature though is the mountain of tyres off to one side. Perfectly safe and bouncy for both climbing up and falling down. For children who want an adventure with a distinctively off road feel, but they aren't quite old enough to see route 66 just yet, they need look no further.
Pruessen Park – Berlin, Germany
To be a child is to play, and to be old is to have been a child. Prusheen park is perhaps unique in the world as the only playground designed for that most ever growing of western demographics. Senior citizens.
With everything geared towards those five foot high or taller, and those under the age of sixteen banned from the park, the park offers a much needed encouragement for older people to come and spend more time outdoors. Through places like Pruessen Park, the elderly have the opportunity to enjoy themselves in ways they may not have thought were still open to them. This park is truly an exemplar of the philosophy "build it and they will come".
With leg training equipment, flexibility machines, and poles to massage the back all cunningly disguised as play equipment, those using the park find things to help to improve their strength, their balance, and their circulation. Essential improvement areas for everyone, but especially the older ones of us.
The Aura Treehouse – Aura, Australia
The very earliest public playgrounds were built as a bite back against bleak landscapes brought about as industrialization took hold. The "Dark Satanic Mills" referred to by William Blake were later joined by demonic smokestacks, eldritch factories, and hellish highways. If this was not rebelled against, all the progress, innovation, and opportunity of the industrial revolution would be lost. If people don't want to live next to the jobs, there is only so far your workforce will go.
This earliest spirit of municipal whimsy was what inspired the people behind the Aura Treehouse. Built in the Concord park at the heart of a city where everything and everything is being built to the highest possible environmental standards, the tree house stands out with color and life, and gives children a visceral fear factor experience as they climb high inside, before sliding and falling safely back down to terra firma.
The distinct challenge and attraction factor of what has been built here is the height. Despite the fact that children climb up higher and further into trees on a regular basis, few designers and engineers can convince city planners that the risks inherent in such a tall structure can be sufficiently mitigated. Yet on Australia's sunshine coast, alongside new standards in environmental construction, playspaces too are reaching new heights.

Most Popular Online Slot Game Themes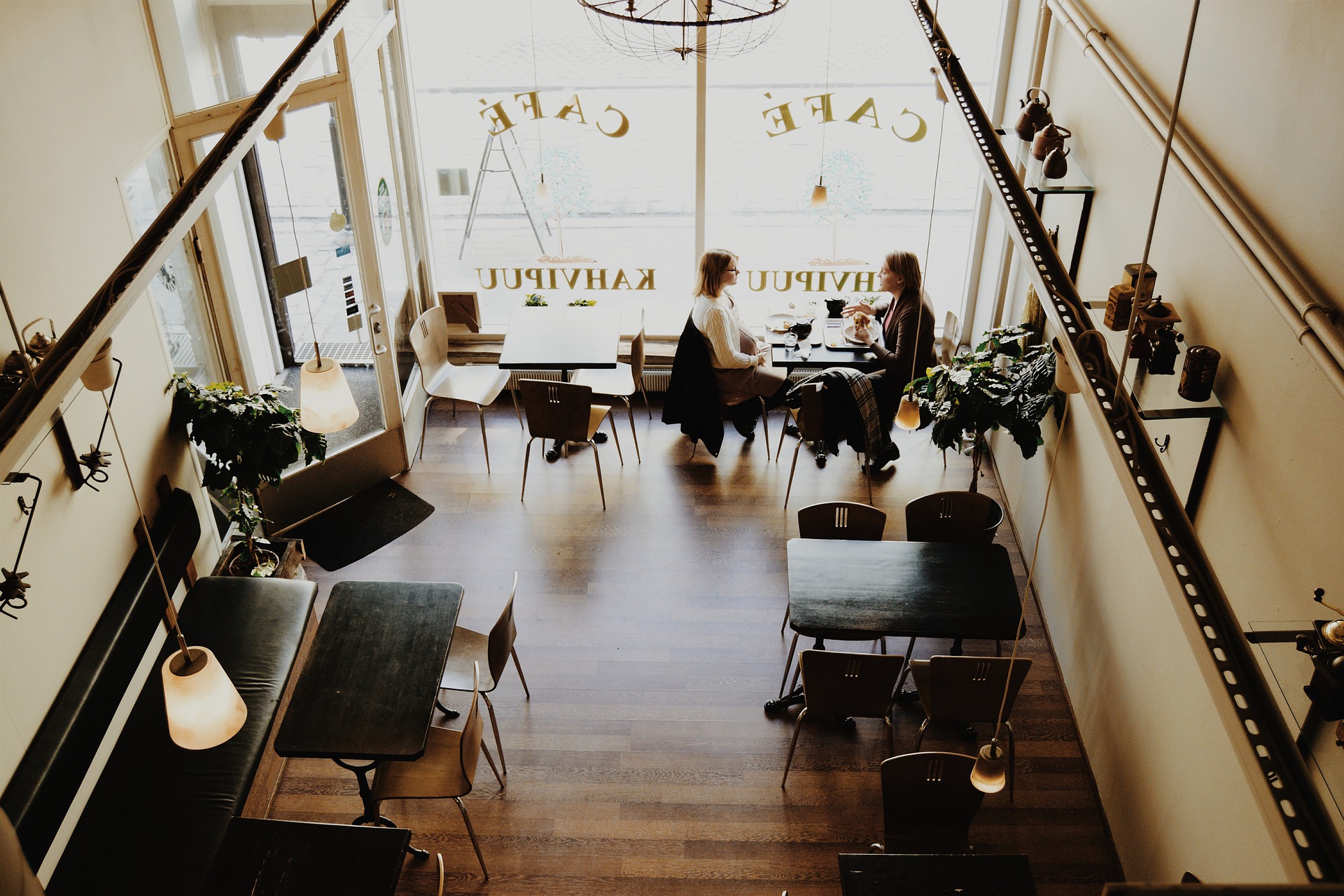 The word of online slots is almost as diverse as the world of conventional gaming. We say almost, since most slots developers find inspiration in standard video games and there have been at least several massively popular video games that got a slot remake.
However, things are somewhat different when it comes to themes and their popularity. The themes that are very popular for PC or PS4 games aren't necessarily popular slots themes and vice-versa themes and types of games that are prevalent in the online gambling world aren't that common for conventional video games. Have a look at the online slots selection at SlotsWise and you will immediately realize what we're talking about.
Egyptian Slots
It is hard to figure out the exact reason, but this is one of the most common and most popular online slots theme. Dozens of slots featuring Cleopatra, Ramses, and other Egyptian rulers, pharaohs, gods, symbols and objects like the pyramids and the sphinxes are available and it is pretty certain that more will come in the upcoming period. There is an interesting saying that the internet is a lot like Ancient Egypt – people write on walls and worship cats, and this is one curious way to explain one online slots are so popular. The actual reason might be a tad simpler. Namely, IGT's original Cleopatra was, for years, the most popular online slot and perhaps this is how both players and developers got so hooked on Egyptian-themed slots.
Irish Slots
While the Ancient Egyptians don't exist anymore, the Irish are very much alive and so is their culture. Some would argue that it has been bastardised in the past few decades, but that is a whole different topic. Yes, Irish slots may not be as numerous as Egyptian slots, but they come close in second place, and it is hard to find a reputable and renowned online slots developer that hasn't released at least one Irish-themed slot. Blueprint Gaming's Wish Upon A Leprechaun is just one games that deserve an honourable mention, but major slots providers like NetEnt and Microgaming has also released quite a few of them, including NetEnt's Finn and the Swirly Spin and Golden Shamrock. So, if you are fond of Irish things and you like seeing shamrocks, leprechauns and horseshoes on the reels, then you will have plenty of games to choose from.
Fruit Slots
In the old days, before the internet all slots were fruit slots, in the sense that the symbols that you could see on the reels included cherries, lemons, grapes and such. These games didn't offer a lot of diversity in terms of features and bonuses, but modern online slots developers kept producing and releasing such titles in an attempt to appeal to the fans of retro slots. As a result, we have plenty of new games that were released in the past several years, featuring fruits on the reels. Double Bubble by Gamesys, Fruity Burst by Playtech, and NetEnt's Fruit Case are only some of the most popular fruit slots.
Christmas Slots
Last but not least, we have Christmas slots. These games are usually released in the days before or immediately after Christmas, but you can play them whenever you want, they are available at online casinos throughout the year. There might not be as many Christmas slots compared to the other themes that we listed above, but some of them are particularly popular and casinos frequently offer Christmas promotions including free spins on these games. Most of these games feature the word Santa or jingle in their name, but that surely doesn't come as a surprise to anyone.
It would be in no way fair to say that these are the only slot themes – Hollywood slots, Asian slots, Alien slots, Animal slots and Comic slots also deserve to be mentioned, but there is a plethora of other slots themes. Don't worry, if you get into online slots gaming you will discover them quickly.