The Latest Technological Advancements in Waste Management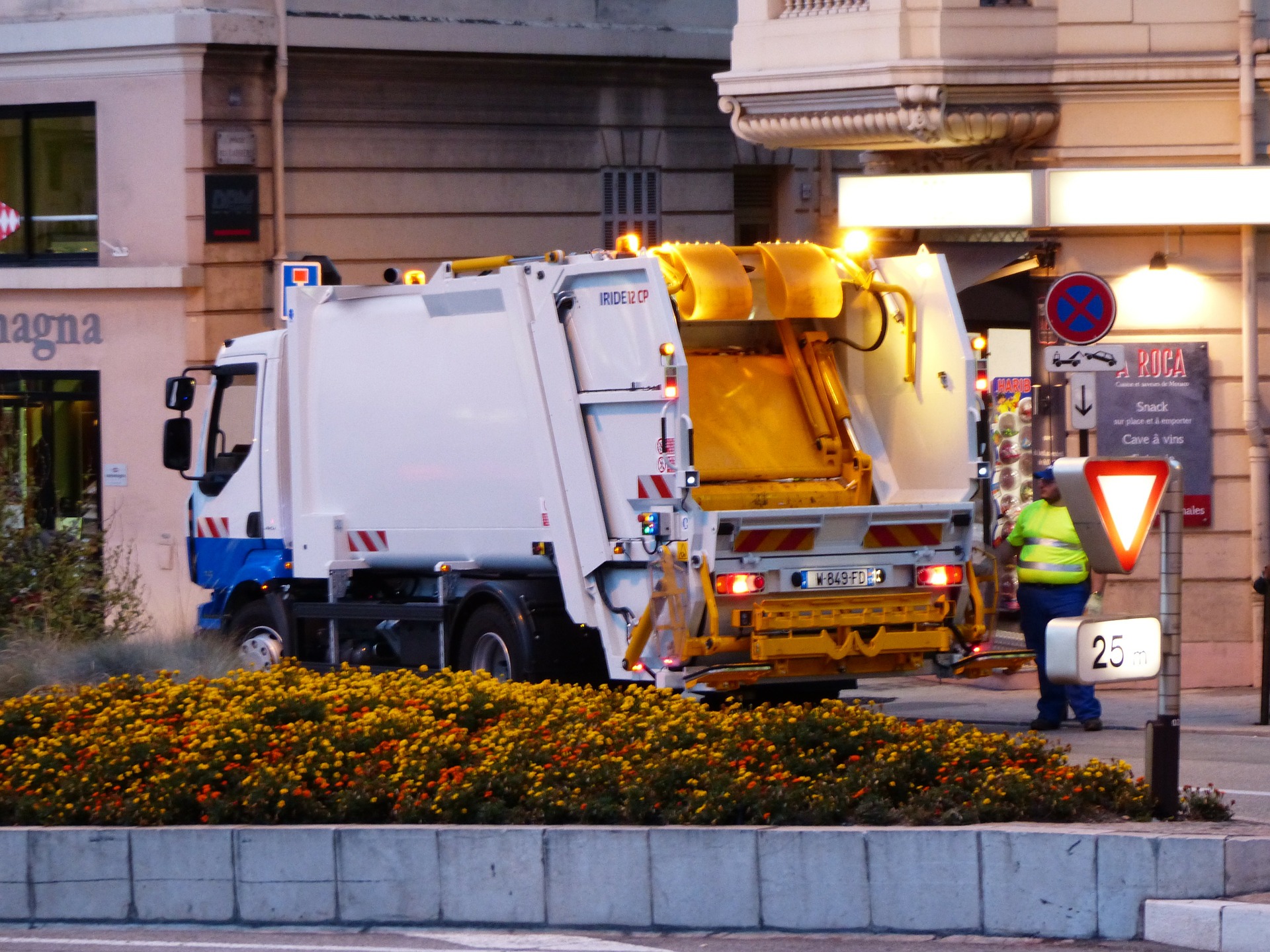 As we know technology is rapidly evolving and has been for the last few years however, for the waste management sector there has a slow up take on technology, and it uses within the industry. Going off leading figures, it is all set to change as various technologies, apps and methods are being introduced to the waste management world.
From science to smartphones, food waste to recycling, join us as we take a look through the latest technologies that are supporting the waste management's progress.
Automated waste collection
First we start with a potential solution to waste management, pollution, and traffic issues, it was reported by Greener Ideal that the use of Automated waste collection is growing. Essentially, the process would see an underground network of tubes linking homes and designated outlets to a waste collection centre. People would have a bin for general waste, organic waste, and paper waste, and would sort their rubbish and recycling as is standard today. When the bins reach a certain limit, the bottom would open to "flush" the waste out through vacuum tubes. No more putting the bins out!
This system is already being used within parts of Europe and Disney World. There are plans to make it more mainstream, but this has been held up at points by concerns over larger items of waste not being able to go into the automated waste collection outlets.
Anaerobic digestion
Two major issues are battling the world: fuel and waste. Landfills cannot sustain us forever, and the worry about greenhouse gasses has pushed the need for solutions to both problems. With anaerobic digestion, we may have found one answer for both questions.
In fact, Waste management World, speaks about the process being potentially the best technology developed by the waste management sector in recent years. The process sees waste matter being broken down by microorganisms in an oxygen-less environment. The remains left over can be used as fertilizer, and the gas it produces is used for energy. The process is an improvement upon previous methods used to create compost from organic waste.
Organic waste, can be dealt with by anaerobic digestion while at the same time, it can provide gas-based energy. Plus, as humans will always create organic waste, the energy anaerobic digestion creates is classed as renewable energy
The downside of the technology, is that it's expensive because in order for anaerobic digestion to work on a commercial scale, a huge investment in large tanks and process vessels is required.
Enzyme-based solutions
A similar process to anaerobic digestion according The Guardian – enzymes are used to convert cooking oil into biodiesel. Novozymes has launched Eversa, an enzymatic solution available for commercial use. The process can turn lower grade oils into biodiesel, which in turn, lowers the cost of raw materials for biodiesel producers.
As well as converting used cooking oil as a raw material, Eversa rids the requirement of sodium methoxide, which is one of the most hazardous chemicals used in biodiesel plants. Removing such hazardous substances is a benefit to both human and environmental safety.
Apps
The waste management companies, have embraced the world of apps, with many developing and releasing them to help businesses and residents manage their waste in a more efficiently, environmentally friendly manner.
SiteBuddy
Reconomy, the UK's leading provider of outsourced waste management and recycling services released this app that allows businesses to hire, exchange, off-hire, or reorder a range of skips, from hazardous waste skip to wait and load skips.
Users are also able to respond to any on-site issues or note developments quickly and efficiently – without any delay from phone calls or waiting to book an order. It works alongside Reconomy's online portal too, which will store a full audit trail.
The app is available for download on Google Play and the Apple App Store.
Too Good To Go
This app has been developed to enable people to buy food that restaurants are going to throw away at the end of the working day for cheap. The app is currently active in eight European countries and plans to expand further.
Connecting with over 5,000 stores, 3 million users, and claims to have save 2.5 million meals' of excess food, you can find this app available on Google Play and the Apply App Store.
Sources:
https://waste-management-world.com/a/1-innovations-in-waste
http://www.ottawalife.com/article/emerging-waste-management-technologies-the-search-for-an-alternative?c=9
https://www.theguardian.com/sustainable-business/2015/feb/23/future-of-waste-five-things-look-2025
https://www.novozymes.com/en/news/news-archive/2014/12/new-enzyme-technology-converts-waste-oil-into-biodiesel
http://www.norcalcompactors.net/technology-innovating-waste-management/
https://waste-management-world.com/a/1-innovations-in-waste
https://resource.co/article/six-apps-taking-fight-food-waste-11587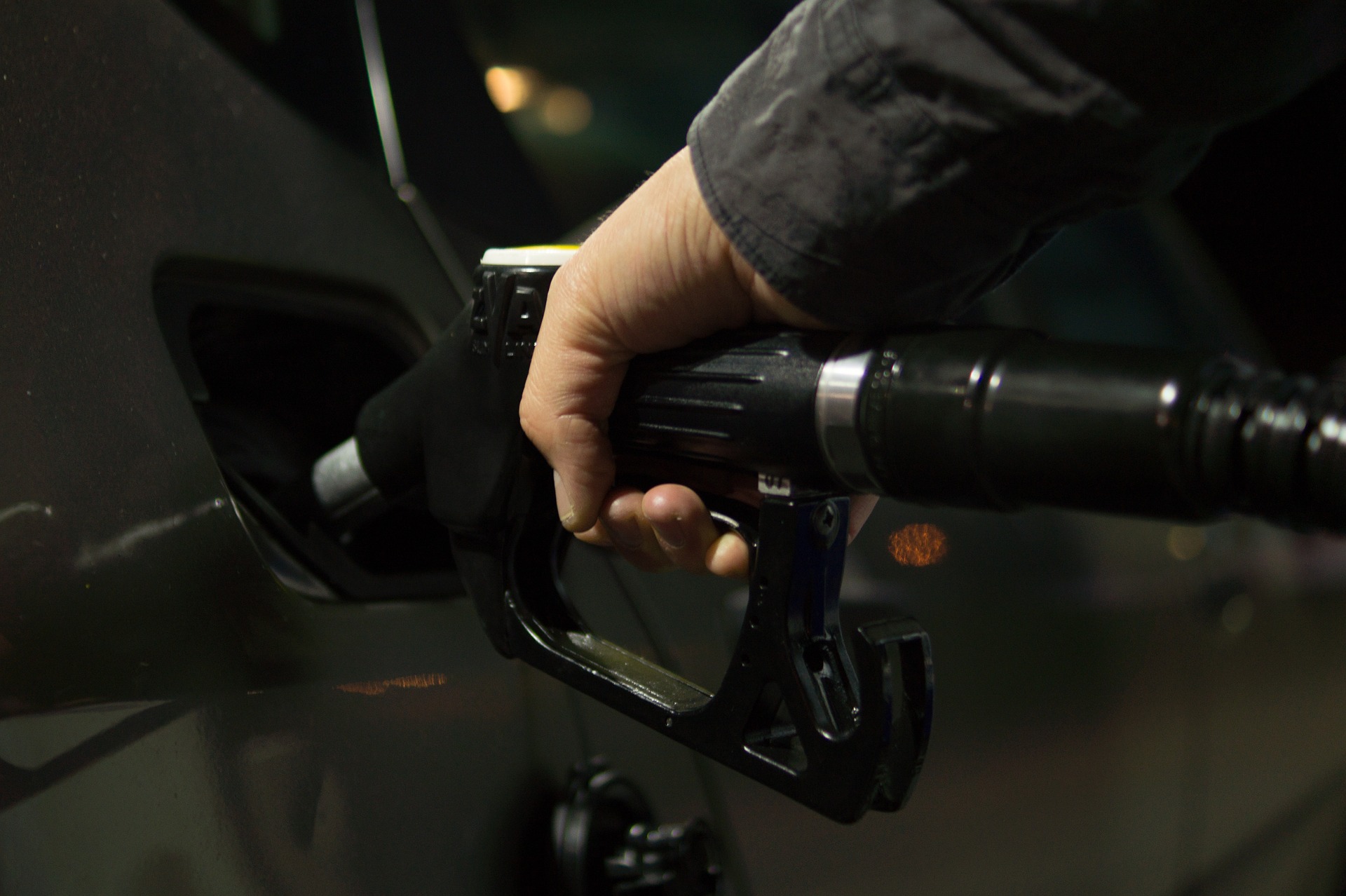 Due to the levels of Nitrogen Oxide it emits from our vehicles, diesel has received a lot of scrutiny lately. In fact, it's received such a backlash that the UK government plans to ban the sales of new diesel and petrol vehicles by 2040 in an attempt to keep the air quality across the nation cleaner. This has led to the electric vehicle market experiencing in increase in sales, with 2017 being a record year for sales.
So, as the government tries to encourage the public to begin the transition to electric and hybrid vehicles, what does this mean for traditional fuel sources? Lookers, retailers of used cars, explores what the UK's future looks like for fuel:
Electric fuel stations
A lack of charging points led to the electric vehicle market previously coming under criticism. However, could a transition towards electric and hybrid vehicles see us say goodbye to traditional fuel? In the past 12 months, our EV charger installations have increased and evolved substantially to suit the lifestyles of many drivers. Following in the footsteps of other countries around the globe, like New Zealand who are rolling out easier-to-find charging stations, the UK has over 20 companies and organisations installing and running nationwide or regional electric car charging networks.
Back in May 2017, at least another 3,000 rapid charging points were set to be introduced to fuel station forecourts across the UK. Some researchers have also claimed they could have developed an 'instantly rechargeable' method that recharges an electric battery in the same time as it would take to fill a gas tank – a solution to one of the biggest headaches of electric vehicles.
BP confirmed that they added more rapid charging points for electric vehicles across their UK stations in the first few months of 2018. Oil firms are also recognising the potential for growth into the battery-powered vehicle market. A decision that follows in the footsteps of their rival, Shell, who have already invested money in several electric car infrastructure companies to install charging points at their service stations. According to The Guardian, the British oil firm, BP, is also investing $5 million (£3.5 million) in the US firm Freewire Technologies, which will provide motorbike-sized charging units at forecourts to top up cars in half an hour.
BP Downstream's chief executive, Tufan Erginbilgic, commented: "EV charging will undoubtedly become an important part of our business, but customer demand and the technologies available are still evolving."
On a global scale, 2017 was a record year. In November 2017, global figures hit three million for the number of electric vehicles collectively on the roads – with China proving to dominate the market. Whilst oil firms such as BP expect the electric market to continue to rise, they hope the oil demand is not seriously affected – by cutting themselves a slice of the electric vehicle charging cake though, firms are covering their back if traditional oil demand does take a dip in line with the government's plans to reduce harmful emissions and cut back on crude oil prices.
The fluctuation of fuel prices
The UK's fuel prices have been up and down in recent years, with many factors influencing the economic state of fuel – from Brexit and harmful emissions to UAE conflict, fuel prices haven't been steady for some time now – and a plan to eliminate petrol and diesel cars will not help steady the cost of fuel either.
Simon Williams, a fuel spokesman for the RAC, said: "Both petrol and diesel are now at their highest points for more than three years which is bound to be making a dent in household budgets". Following the three-year high in the cost of petrol and diesel on UK forecourts, the RAC and other industry experts have been encouraging supermarkets to cut their fuel prices to make them more affordable. So far in 2018, three of the UK's leading supermarkets have listened to the RAC's call for lower fuel prices, and have reduced fuel prices by up to 2p per litre as of February 2018.
With the UK remaining in negotiations over Brexit agreements, we could see fuel prices continue to fluctuate throughout the process. Following Brexit, what will that mean for fuel prices? In 2014, the OPEC made a decision to increase the level of domestic fuel production in the UK, which led to a price drop to 98p in January 2016 — the lowest price of fuel per litre since the financial crisis in 2009. However, the UK still heavily relies on imported energy and fuel – around 38% of the UK's total energy consumption is reliant on imported energy. Could our trading relationships be at risk after Brexit? And, of course, we must also consider how the uncertainty around the value of the pound could affect fuel costs following Brexit.
Following the UK's vote to leave the European Union, the value of the pound experienced an immediate fall of 20% against the dollar. This caused fuel prices to increase by around 10p per litre and experts to raise concern that Brexit could mark the end of cheap fuel in Britain.
Higher crude oil prices and the devaluation of the pound combined could mean that Britain should expect higher fuel prices become the norm. The cost of fuel looks to remain uncertain in the near future, though thing that appears to be for certain is that both the high fuel prices and attempts to improve air quality in the UK will have a positive impact on the EV market, with success forecast to continue to surge in the years leading up to 2040.
Sources
https://visual.ons.gov.uk/uk-energy-how-much-what-type-and-where-from/
https://www.petrolprices.com/news/brexit-process-impact-fuel-prices/
http://www.theaa.com/about-us/newsroom/fuel-price-update-october-2017
http://home.nzcity.co.nz/news/article.aspx?id=263989
https://www.rac.co.uk/drive/news/motoring-news/higher-fuel-prices-could-be-new-norm-in-2018/
https://www.rac.co.uk/drive/news/motoring-news/rac-sparks-fuel-price-drop-on-supermarket-forecourts/
http://www.autoexpress.co.uk/car-tech/electric-cars/96638/electric-car-charging-in-the-uk-prices-networks-charger-types-and-top
https://www.theguardian.com/environment/2018/jan/30/bp-charging-points-electric-cars-uk-petrol-stations