How to Apply Makeup for a Natural Look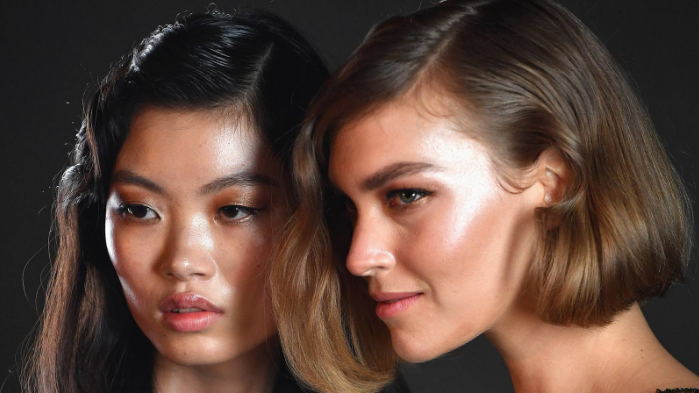 Recently, many makeup enthusiasts have wanted to explore (and master!) the art of natural makeup. This newest makeup trend is equal parts versatile and natural that could lend your face an 'I was born with it' flawlessness.
The good news about natural make up is that you do not really need a lot of makeup products. Just a tinted moisturizer, mascara, and lipstick, and you'll be done! The other that you do have to consider is blending whatever little product you use well to avoid jarring, streaky application.
We have enumerated a list of some easy hacks below to give you complete information about the ins and outs of achieving a natural makeup look. 
Buff your makeup foundation well
We would personally advise you to opt for a CC cream or a tinted moisturizer instead of a foundation as they look more natural. Still, if you feel that you need a smoother base with higher coverage, then you can use a foundation instead.
Now, since the entire reason why you applying a foundation is to get an even texture and an organic look, it's important that you blend it well. Whether you apply liquid foundation, cream foundation, or powder foundation, the end result should always look seamless and like you haven't done anything to your face.
For this purpose, you can use a makeup brush or a beauty blender to help smoothen any harsh lines. These tools will have you reach every hard-to-reach part giving you full and even coverage.
A good technique here would be to blend the product into your skin using small, circular motions. This way, the formula will melt against your skin instead of sitting stiffly. Keep blending the foundation gently until you get a flawless and natural base that reminds you of your favorite beauty blogger.
Use natural shades of contour, highlight, and bronzer
Contouring and highlighting are such an amazing makeup hack that can help to manipulate and enhance your features giving you an overall more svelte appearance. But, before you start drawing any lines on your face, you need to understand the correct placement of these products after taking into account your face shape and features.
For the contour, you need to create shadows on your face. Use a buffing brush to blend in any rough edges to give an overall natural appearance. In the case of the highlighter, your focus should shift towards the high points of your face. The high points of the face include the bridge of your nose, your cheekbones, inner corners of your eyes, and the cupid's bow.
Use the highlighter in a manner that helps to create an illusion of a more angular face. If you are using blush, highlighter should be slightly higher than the blush with a slight overlap. This can be achieved by seamless blending.
Although a lot of people tend to skip the bronzer, you can definitely use the product if you want to. For this purpose, you should draw a '3' shape design on either side of your face. This will help you cover your jawline, forehead, and cheekbones in advance.
Remember, the purpose of the highlighter is to enhance your existing features while giving you a natural, sunkissed glow. Whereas, a bronzer is needed to make the sun hit the very top of your cheekbones. For the blending, you can use a big, fluffy brush to eliminate any harsh lines.
Apply some blush for that healthy glow
Some subtle blush application can work wonders to give you a rosy and healthy glow to your cheeks. However, not many people are aware that even blushes have their own set of dos and don'ts.
The first pointer would be the type of blush that would go with your skin type. At the moment, there are powder blushes, gel blushes, and mousse blushes available for purchase, each having their own application rules. For example, if you are using a powder blush, use a fan brush or a fluffy brush to apply the product on the apples of your cheek. These will give you restricted product pick up which, in turn, will make the end result more organic.
In the same way, we would recommend a stippling brush for creamier formulas for easy blending. You will get a light application as well with just the right hint of color.
Focus on the eyes
Now that you have finished your base, it's important to focus on the eyes. After all, they are the windows to your soul – or so they say.
When doing the eys, you should avoid applying any eyeliner or eyeshadow in bold colors. Instead, use earthy shades such as beige, browns, and creams for lending warmth to your eyes. A good tip would be to go with a shade that is closer to your natural eyelid color. If you prefer a shinier effect, you can swipe a thin layer of neutral gloss on your eyelids. Even a lightly pigmented gold or silver eyeshadow could do the work.
Stack on layers of mascara for thick and dramatic eyelashes. If you want, you can also use an eyelash curler to make your eyes appear bigger and more awake. You should always use the eyelash curler before you put on mascara though. If you aren't careful enough, you might end up taking your lashes off! Trust us, this is possible.
Get the pout set
For any makeup look, the lip has a very important role to play, and a neutral makeup look is no different. Use lip liners and lipsticks that are similar to your natural lip shade: reds, pinks, or browns. Your aim here should be to get a pout that looks full yet natural. In fact, you can also use a lip plumper for this very purpose as they help to add a tinge of color while simultaneously giving a fuller appearance. Just, in the case of eyeshadows, you need to steer away from any bold colors.
Resources — The Skincare Edit, Real Simple
Top 5 Useful Tips for Using LinkedIn Effectively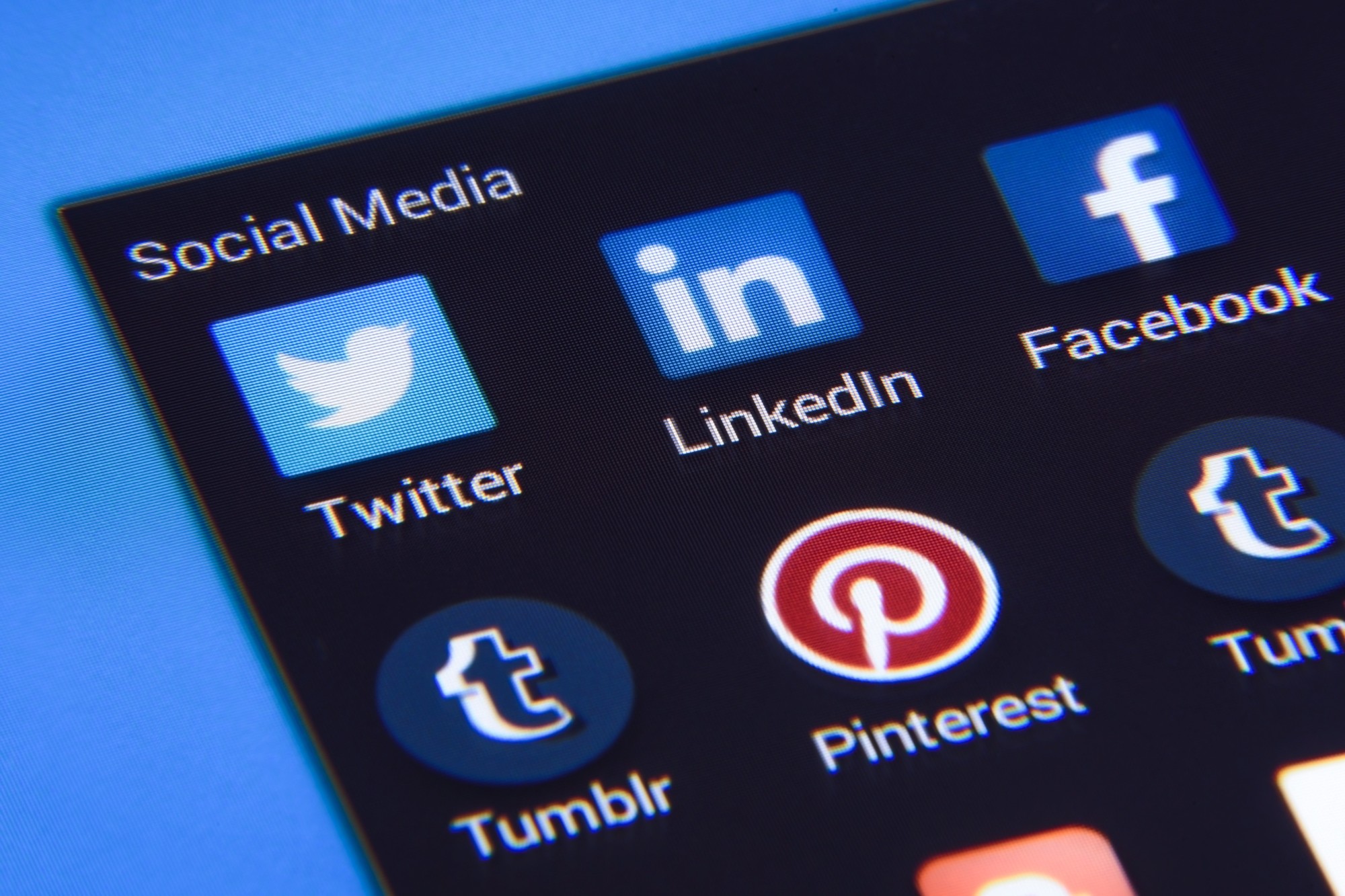 LinkedIn currently has over 660 million users and is the 21st biggest site in the world. Are you using LinkedIn to build your professional network? If not, now is the time to start.
There are lots of benefits of LinkedIn that you can experience when you use it in the correct way. Read on for five tips for using LinkedIn that you can implement today.
What Is LinkedIn?
LinkedIn is a social networking platform, similar to Facebook. The big difference, though, is that it's specifically meant for professionals to connect with one another.
As a member of LinkedIn, you can create an online resume to easily share with others. You can also use LinkedIn to chat with other users, learn about job openings, and even publish articles.
LinkedIn is a great platform for those who are looking for work. It also helps those who want to get in touch with others in their industry to gain clients and foster new business relationships.
LinkedIn Benefits
There are lots of reasons why you might want to use LinkedIn, whether or not you're actively looking for work. The following are some specific benefits that you can enjoy when you include it in your social networking strategy:
Gain Exposure
First, LinkedIn provides you with lots of opportunities for exposure. It allows you to easily start building an online brand and get noticed by the right people. You can also show off your work and share your portfolio with recruiters and others who might want to hire you.
Demonstrate Your Knowledge
You can use LinkedIn to show your network that you are knowledgeable and have a lot of offer those who work in your industry (or in related industries). Through regular posts and long-form articles, there are lots of ways that you can provide insight and make a name for yourself.
Conduct Research
If you're in the process of looking for a job, LinkedIn helps you to conduct research and learn about companies to which you're thinking about applying.
You can connect with people who currently work for those companies and talk to them about their experiences, for example. You can also learn about the people who might be interviewing you for a job to find out things you have in common before you sit down to meet.
Learn About New Job Openings
Of course, LinkedIn can also make you aware of new job openings. Lots of employers publish listings on LinkedIn before sharing them in other places. If you're active on the platform, you can be the first to know about a potential new job and get your resume sent in before the inboxes get flooded.
Tips for Using LinkedIn
Okay, you can see why LinkedIn is an important resource for professionals like yourself. Now, it's time to learn how to use LinkedIn in the proper way. Here are some specific strategies to help you get the most out of it:
1. Keep Your Profile Updated
One of the most important (and basic) things you can do when using LinkedIn is to keep your profile updated. It's going to be hard for you to establish professional connections and make a good impression if your profile is full of outdated information.
Start with a professional headline. It should showcase your current position, as well as the company you work for. It can also include keywords that describe the work you do if you're in the process of searching for a job (writer, coach, trainer, designer, etc.).
Update your location, too. This will help you ensure that, when people reach out to you about potential jobs, those jobs are in your area and accessible to you!
2. Use Professional Photos
On other social media platforms, it's perfectly acceptable to use fun, casual photos of yourself. When you're on LinkedIn, though, it's best to keep it professional. Make sure it's an up-to-date photo, too.
You don't necessarily need a professional headshot for your profile. You should be wearing an outfit that aligns with the work you do, though. Style your hair, apply makeup if you wish, and do everything you can to look neat and well-groomed.
3. Proofread, Proofread, Proofread
Always proofread your posts, as well as any other information you share on your profile. Read over them carefully before hitting the publish button. It'll be hard for you to show potential employers that you're a good fit for the job if your profile is full of typos and grammatical errors, after all.
4. Personalize Invitations to Connect
When you send someone an invitation to connect on LinkedIn, the default message says, "I'd like to add you to my professional network on LinkedIn." That's pretty boring, right?
If you want to make an impression and get noticed, personalize the message to something that is more meaningful and will stand out to the recipient. For example, you could remind them where you met if you've run into them in person previously, or you could mention a post that you both liked from a mutual connection.
5. Create High-Quality Posts
Make sure you're publishing posts on LinkedIn on a regular basis. Regular posting helps you to stay relevant and increases the likelihood that people will notice you.
Not sure what to post? Start by sharing samples of your latest work, or post tips that can benefit others who work in your industry. You can also publish long-form articles that provide a thorough look into a particular topic and give you an opportunity to showcase the depths of your knowledge and experience.
Start Using LinkedIn Today
Now that you know about why to use LinkedIn and how to use it effectively, it's time to put your knowledge to the test. Keep the information discussed above in mind and you'll start experiencing all the benefits that LinkedIn has to offer before you know it.
Do you want to learn more about how you can expand your social media presence and improve your career? If so, check out some of the other employment-related resources on our site today. The Entrepreneurship section is full of helpful articles.