Planning to propose this Spring?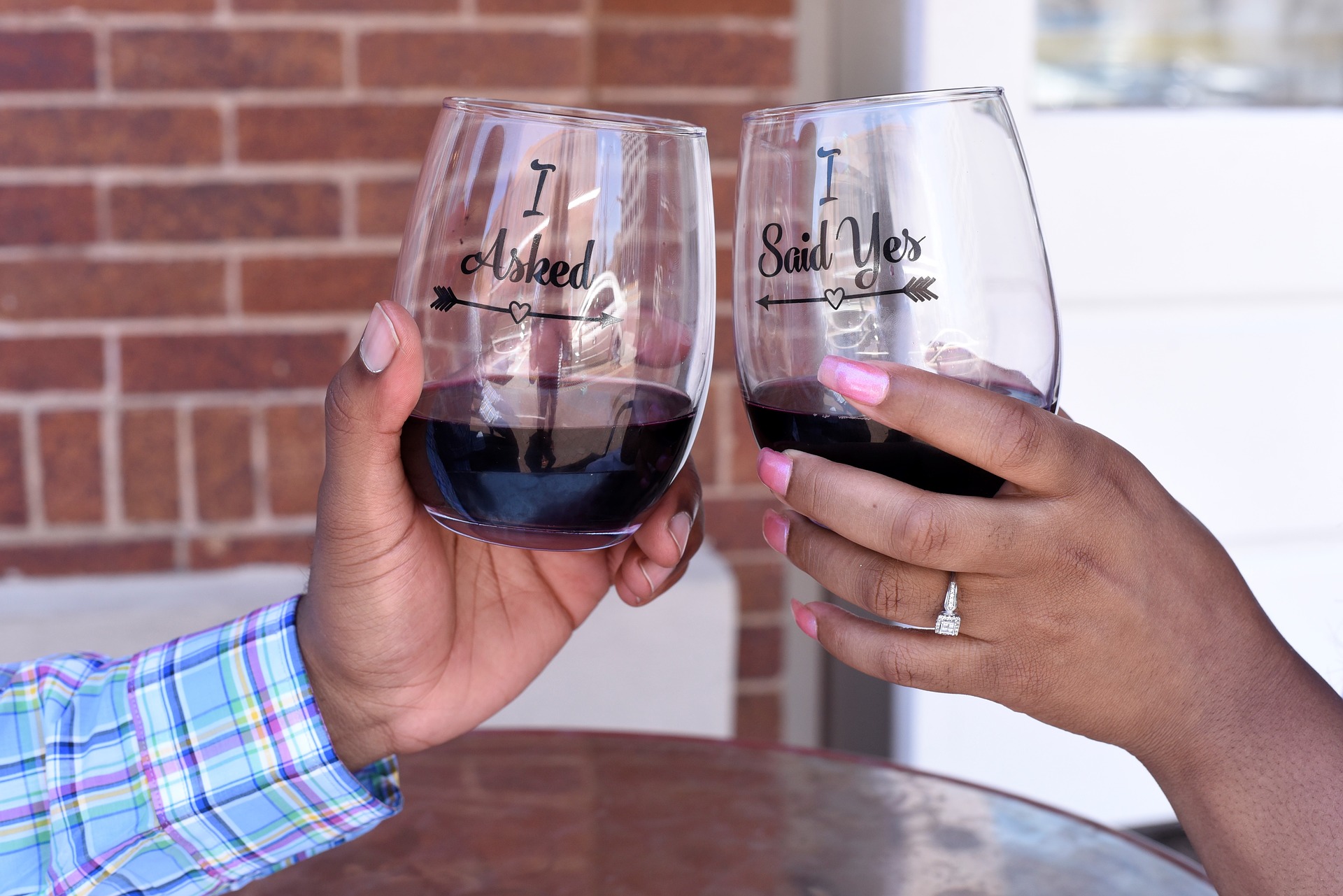 You've decided that your partner is the one, and you know you want to ask them the big question, but how can you plan your proposal to avoid any mishaps and ensure it's the perfect moment?
To bring you this article, we have teamed up with Angelic Diamonds, retailers of wedding rings, to bring you these top places to propose in Europe throughout the year of 2019 and beyond.
Brighton, United Kingdom
Described as 'London by the sea', Brighton is only 50 minutes outside the hustle bustle of the nation's capital and a mere 30 minutes from Gatwick airport. If you're staying over night and planning on booking a Brighton Hotel, then we can ensure that you'll be spoilt for choice!
Home to famous residents, including former boxer Chris Eubank and music guru Fatboy Slim, the seaside resort has so much to offer anyone looking for an amazing place to pop the question within the UK.
There's opportunities for everyone, including sailing lessons, seas fishing and diving, but if land is more your cup of tea, the marina village hosts an eight-screen cinema, large bowling complex, restaurants, cafes and bars. What's not to love? Why not propose over the beautiful backdrop of the Brighton pier? As well as being extraordinarily scenic, here, you'll also find the nation's largest yacht harbor, with 126 acres offering berthing for up to 1300 vessels.
Belfast
Take a trip to the northern coast of Ireland where you can cross the Carrick-a-Rede rope bridge with your loved one or retrace the steps of a giant at the causeway. Belfast is well-known for its vast Christmas markets that sit in the grounds of Belfast City Hall. For an impressive proposal spot, you should head to the top of Victoria Square in the city centre. Here you will find the Dome. Pop the question here for 360-degree views of Belfast as a backdrop, featuring the Prince Albert Clock and Scrabo tower.
You can visit The Dark Hedges nearby too — a romantic passageway of intertwined trees that were planted in the 18th century and featured on popular TV show, Game of Thrones.
Prague
Petrin Hill is surrounded by gardens and you can take a funicular to the top that departs from Ujezd Street in the Malá Strana. On top of the hill there is an observation tower, designed to be a mini version of the Parisian Eiffel Tower where you must climb 299 steps to reach the top to be rewarded with the 360-degree views. You could pop the question in any of the beautiful landscaped gardens or head to a restaurant in Petřín park such as Nebozizek which overlooks the Old Town, Prague Castle, Charles Bridge and Vltava River.
Prague is also known for its exhilarating night life and stag and hen attractions, highlighting that this picturesque destination has something for everyone.
France
Nowadays, more Britons choose to take their annual skiing holiday here than anywhere else in the world. Part of their popularity lies in their differing slopes — there's pistes for all abilites and if your other half discovers that skiing is not for them you can head to La Folie Douce (the famous après-ski bar). Skiing is an exciting winter holiday for couples, and with an extra-long season from the end of November to the first week of May, Val D'Isère is a popular choice of location.
There's jaw-dropping views aplenty as you head to the top of the slopes and are surrounded by outstanding views of the mountains. But, for a proposal you might want to head somewhere warmer where you can enjoy meal and drinks with your other half. One place to do this is at La Grande Ourse, a restaurant situated on Mont Chèry. They offer an authentic fine dining experience where you can get your own personal chauffeur to take you up the mountain in a Kassböhrer (a specialised snow trailer). Here, you can be met with views from an altitude of 1725m and enjoy a five-course meal in the restaurant — a memorable place to get on one knee.
Barcelona
A hidden gem with a beautiful view is Los Bunkers del Carmel in Barcelona. It is now considered as a viewing platform by many but it was once part of the anti-aircraft battery that was used during the Spanish Civil War.
There is no transport that takes you to the very top. Instead, you can get the metro to Alfons X and walk 30 minutes from here or you could get the bus from the city centre and take you closer to the top where you will have to walk around 10 minutes. The outstanding view of the city is best at sunrise however, if you and your partner can't face getting up that early you can head there for sunset instead. With a panoramic view of the city behind you, pop the question to your other half to make it a moment to remember. See photos from a wedding photographer who captured a beautiful moment here.
Reykjavik
One unforgettable backdrop to a proposal would be the northern lights, visible from Iceland. The best time to see the lights is from October to March when the sky is clearer so they should be visible on your Christmas trip. You don't have to book an excursion to see the lights and can often be seen at Grotta lighthouse which is situated outside of downtown Reykjavic where light pollution is low. You can walk here but if you have hired a car, due to the cold temperatures, it could be best to drive to the spot. For a romantic proposal, pop the question outdoors with the lights dancing behind you or for a more private setting, ask the question in the warmth of your car.
In recent years, Reykjavik has become a popular winter holiday destination with all visitors. It's an ideal place to visit with your other half and offers the perfect balance between beautiful landscapes and quirky bars and restaurants.
Sources
https://www.weddingwire.com/wedding-ideas/top-10-most-popular-dates-to-get-engaged
http://www.telegraph.co.uk/travel/ski/resort-guides/the-top-20-ski-resorts-voted-by-readers/
http://edition.cnn.com/travel/article/iceland-northern-lights-aurora-borealis/index.html
https://iceland.nordicvisitor.com/travel-deals/partially-guided-tours/christmas-in-reykjavik/544/
https://www.pragueexperience.com/places.asp?PlaceID=604
Top 5 Useful Tips for Using LinkedIn Effectively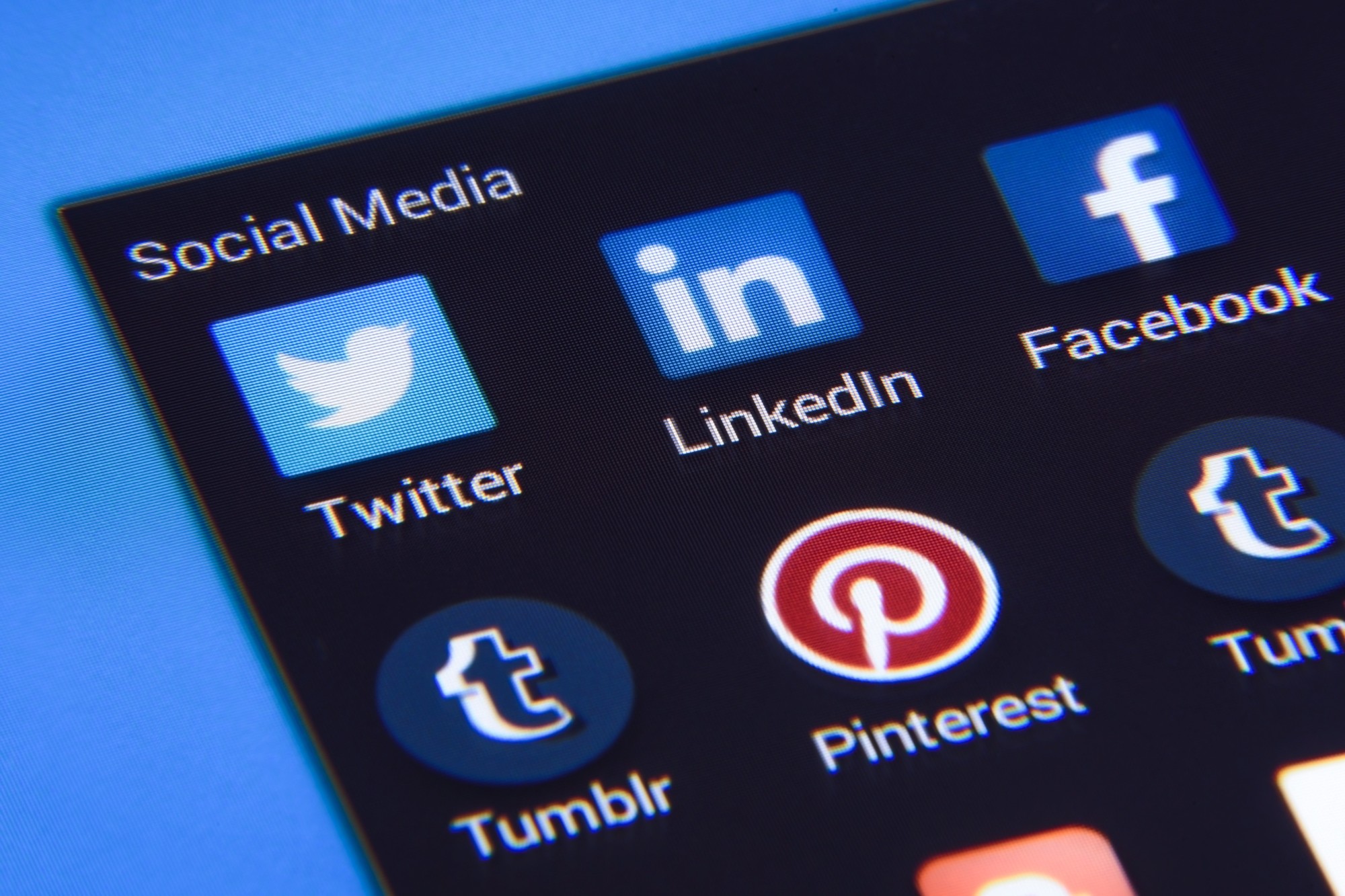 LinkedIn currently has over 660 million users and is the 21st biggest site in the world. Are you using LinkedIn to build your professional network? If not, now is the time to start.
There are lots of benefits of LinkedIn that you can experience when you use it in the correct way. Read on for five tips for using LinkedIn that you can implement today.
What Is LinkedIn?
LinkedIn is a social networking platform, similar to Facebook. The big difference, though, is that it's specifically meant for professionals to connect with one another.
As a member of LinkedIn, you can create an online resume to easily share with others. You can also use LinkedIn to chat with other users, learn about job openings, and even publish articles.
LinkedIn is a great platform for those who are looking for work. It also helps those who want to get in touch with others in their industry to gain clients and foster new business relationships.
LinkedIn Benefits
There are lots of reasons why you might want to use LinkedIn, whether or not you're actively looking for work. The following are some specific benefits that you can enjoy when you include it in your social networking strategy:
Gain Exposure
First, LinkedIn provides you with lots of opportunities for exposure. It allows you to easily start building an online brand and get noticed by the right people. You can also show off your work and share your portfolio with recruiters and others who might want to hire you.
Demonstrate Your Knowledge
You can use LinkedIn to show your network that you are knowledgeable and have a lot of offer those who work in your industry (or in related industries). Through regular posts and long-form articles, there are lots of ways that you can provide insight and make a name for yourself.
Conduct Research
If you're in the process of looking for a job, LinkedIn helps you to conduct research and learn about companies to which you're thinking about applying.
You can connect with people who currently work for those companies and talk to them about their experiences, for example. You can also learn about the people who might be interviewing you for a job to find out things you have in common before you sit down to meet.
Learn About New Job Openings
Of course, LinkedIn can also make you aware of new job openings. Lots of employers publish listings on LinkedIn before sharing them in other places. If you're active on the platform, you can be the first to know about a potential new job and get your resume sent in before the inboxes get flooded.
Tips for Using LinkedIn
Okay, you can see why LinkedIn is an important resource for professionals like yourself. Now, it's time to learn how to use LinkedIn in the proper way. Here are some specific strategies to help you get the most out of it:
1. Keep Your Profile Updated
One of the most important (and basic) things you can do when using LinkedIn is to keep your profile updated. It's going to be hard for you to establish professional connections and make a good impression if your profile is full of outdated information.
Start with a professional headline. It should showcase your current position, as well as the company you work for. It can also include keywords that describe the work you do if you're in the process of searching for a job (writer, coach, trainer, designer, etc.).
Update your location, too. This will help you ensure that, when people reach out to you about potential jobs, those jobs are in your area and accessible to you!
2. Use Professional Photos
On other social media platforms, it's perfectly acceptable to use fun, casual photos of yourself. When you're on LinkedIn, though, it's best to keep it professional. Make sure it's an up-to-date photo, too.
You don't necessarily need a professional headshot for your profile. You should be wearing an outfit that aligns with the work you do, though. Style your hair, apply makeup if you wish, and do everything you can to look neat and well-groomed.
3. Proofread, Proofread, Proofread
Always proofread your posts, as well as any other information you share on your profile. Read over them carefully before hitting the publish button. It'll be hard for you to show potential employers that you're a good fit for the job if your profile is full of typos and grammatical errors, after all.
4. Personalize Invitations to Connect
When you send someone an invitation to connect on LinkedIn, the default message says, "I'd like to add you to my professional network on LinkedIn." That's pretty boring, right?
If you want to make an impression and get noticed, personalize the message to something that is more meaningful and will stand out to the recipient. For example, you could remind them where you met if you've run into them in person previously, or you could mention a post that you both liked from a mutual connection.
5. Create High-Quality Posts
Make sure you're publishing posts on LinkedIn on a regular basis. Regular posting helps you to stay relevant and increases the likelihood that people will notice you.
Not sure what to post? Start by sharing samples of your latest work, or post tips that can benefit others who work in your industry. You can also publish long-form articles that provide a thorough look into a particular topic and give you an opportunity to showcase the depths of your knowledge and experience.
Start Using LinkedIn Today
Now that you know about why to use LinkedIn and how to use it effectively, it's time to put your knowledge to the test. Keep the information discussed above in mind and you'll start experiencing all the benefits that LinkedIn has to offer before you know it.
Do you want to learn more about how you can expand your social media presence and improve your career? If so, check out some of the other employment-related resources on our site today. The Entrepreneurship section is full of helpful articles.