Ten Amazing Technological Trailblazers to Explore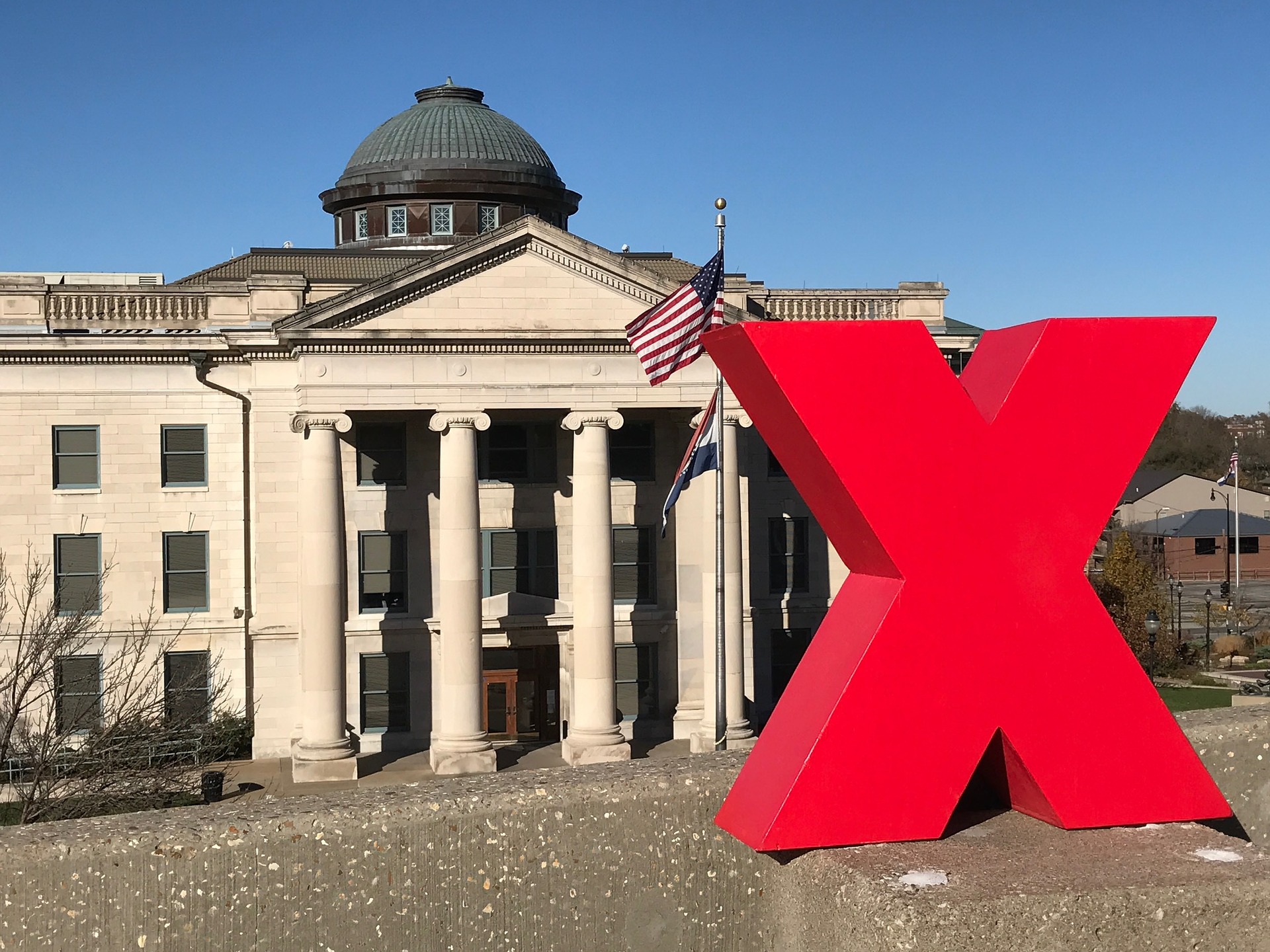 Whether it's the world of science or the entertainment industry, we're all in search of challenging new ideas presented in motivational talks. Luckily, thanks to resources such as TED talks, we have unlimited inspiration and insight at our fingertips.
But what has really ignited our curiosity over the last year? Some themes have captured our imagination and sent us on a ravenous search for more information. Climate change is one such area, with a massive increase of climate related Google searches over 2019 (the term "BBC climate change – the facts" for example, rose by 40,300 per cent in the UK). Searches around the topics of artificial intelligence and virtual reality have also rocketed in volume. Judging by these regular inquiries, it seems that people are more engaged and intrigued in the science and tech industry than ever.
The likes of TED talks make this sector more accessible than it has ever been before. Some challenging subjects have been opened up to the masses. People are clearly eager to learn about diverse subjects, and the viewing rates of 2019's favourite tech related TED talks prove an unrivalled enthusiasm. Let's take a look at our very favourite motivational speakers in the tech industry right now.
1) Shohini Ghose
A beginner's guide to quantum computing
3,612,968 views
Previously, many would have been intimidated by this title. This talk however, has made the riveting subject of quantum computing appealing and accessible. In this video, quantum physicist, Shohini Ghose tells us how new scientific techniques are leading us towards technology that "holds the potential to transform medicine, create unbreakable encryption and even teleport information." No wonder viewers are tuning into this talk — quantum computing holds the key to some unimaginable developments!
2) Margaret Heffernan
The human skills we need in an unpredictable world
2,236,574 views
Interestingly, this highly viewed talk is less 'tech-positive' than the rest. Focussing her attentions on the importance of human skills, Heffernan warns us against a complete tech reliance. In relation to the necessity to retain essential human values like bravery, she says "We are brave enough to invent things we've never seen before…We can make any future we choose."
3) Juliet Brophy
How a new species of ancestors is changing our theory of human evolution
2,105,997 views
Simply by the title, you know that this talk is going to be a game changer. Paleoanthropologist Juliet Brophy takes us right back to the beginning, questioning our ancestry and what it means to be human. This talk centres around the discovery of unusual fossils in South Africa in 2013. The fossils revealed a new species of ancient humans — a revelation that has put humanity as we know it into question. Judging by the popularity of this talk, it looks like science enthusiasts are as interested in looking into the past as they are the in envisioning future.
4) Karissa Sanbonmatsu
The biology of gender, from DNA to the brain
2,085,575 views
Get ready to reject gender binaries as you know them once and for all. In this mind-blowing talk, structural biologist Karissa Sanbonmatsu unhinges the concept that gender is all about chromosomes. Studies on DNA activity have shown that genes can be altered and expressed in different ways because of social factors. This talk discusses these new concepts and uproots our very understanding of gender.
5) Rob Reid
How synthetic biology could wipe out humanity — and how we can stop it
1,727,822 views
Any title that includes the words "wipe out humanity" is naturally going to grasp our attention, and this talk from Rob Reid holds us fixated throughout. The concept of doomsday bugs has so far stayed safely within the realms of dystopian fiction, but in this talk, Reid warns us that it is a very real threat. A terrifying thought, yet one we're all keen to tune in to.
6) Keith Kirkland
Wearable tech that helps you navigate by touch
1,513,859 views
Haptic Designer, Keith Kirkland, is bringing the idea of wearable tech to life — and we're not just talking about smart watches. In this talk, he discusses the development of "haptic language", which he has created as part of his work to develop smart clothing that could double up as a navigational device for the blind and visually impaired.
7) Erika Hamden
What it takes to launch a telescope
1,475,846 views
Do you know what it takes to launch a telescope? No? Me neither. At least not until Astrophysicist Erika Hamdem talked us all through the decade-long journey. Her team are developing the FIREBall telescope, whose mission is to figure out how stars are created. TED talk viewers have been eagerly tuning in all year to learn about her mission.
8) Andrew Marantz
Inside the bizarre world of internet trolls and propagandists
1,434,980 views
This story of how writer, Andrew Marantz, immersed himself in the world of internet trolls and propagandists gives us an unnerving insight into the most toxic areas of the internet. In the midst of a turbulent political landscape, this issue couldn't be more topical, and thousands of viewers agree.
9) Majd Mashharawi
How I'm making bricks out of ashes and rubble in Gaza
1,414,308 views
This innovative talk revolves around creating something important even in the most despairing of circumstances. Engineer and Entrepreneur, Majd Mashharawi, came up with the idea of turning rubble into new building materials and designed bricks made from ashes to help rebuild destroyed areas of war-torn Gaza. This project has captivated the imagination of thousands of viewers.
10) Tiana Epps-Johnson
What's needed to bring the US voting system into the 21st century
1,397,608 views
Although this final talk leans more towards politics, Tiana Epps-Johnson (Civic Engagement Champion) discusses how we can use tech to bring the US electoral system into the 21st century. With so many viewers from around the world, and the transcript available in 14 languages, it is clear that you don't have to be from the US to feel invested in this topic.
Thanks to the accessible style of these videos, and the iconic event signage that makes TED talks recognisable to just about anyone, viewers have been able to engage with some diverse and unusual subjects. Interestingly, many of the most watched talks contain a prominent human element. This shows that we don't only want to keep up with the latest developments in technological solutions, but we also want to understand our role within this rapidly advancing world.
Article brought to you by Where The Trade Buys, a UK provider of luxury business cards, with bases in London, Sunderland and Surrey.
Sources
https://keywordtool.io/search/keywords/google-trends/14365864?category=web&keyword=artificial%20intelligence&country=GB&language=en#google-trends-rising
Top 5 Useful Tips for Using LinkedIn Effectively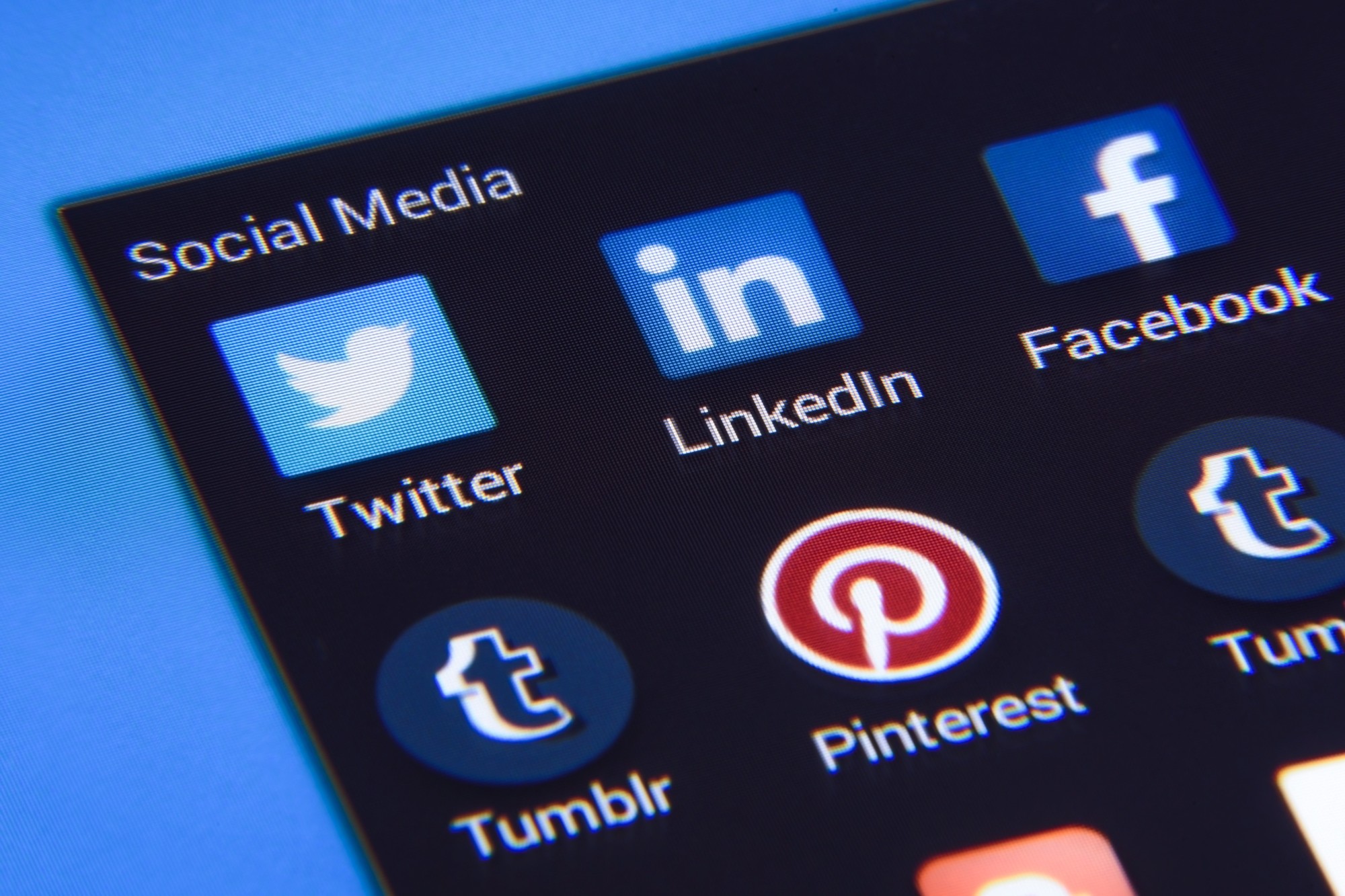 LinkedIn currently has over 660 million users and is the 21st biggest site in the world. Are you using LinkedIn to build your professional network? If not, now is the time to start.
There are lots of benefits of LinkedIn that you can experience when you use it in the correct way. Read on for five tips for using LinkedIn that you can implement today.
What Is LinkedIn?
LinkedIn is a social networking platform, similar to Facebook. The big difference, though, is that it's specifically meant for professionals to connect with one another.
As a member of LinkedIn, you can create an online resume to easily share with others. You can also use LinkedIn to chat with other users, learn about job openings, and even publish articles.
LinkedIn is a great platform for those who are looking for work. It also helps those who want to get in touch with others in their industry to gain clients and foster new business relationships.
LinkedIn Benefits
There are lots of reasons why you might want to use LinkedIn, whether or not you're actively looking for work. The following are some specific benefits that you can enjoy when you include it in your social networking strategy:
Gain Exposure
First, LinkedIn provides you with lots of opportunities for exposure. It allows you to easily start building an online brand and get noticed by the right people. You can also show off your work and share your portfolio with recruiters and others who might want to hire you.
Demonstrate Your Knowledge
You can use LinkedIn to show your network that you are knowledgeable and have a lot of offer those who work in your industry (or in related industries). Through regular posts and long-form articles, there are lots of ways that you can provide insight and make a name for yourself.
Conduct Research
If you're in the process of looking for a job, LinkedIn helps you to conduct research and learn about companies to which you're thinking about applying.
You can connect with people who currently work for those companies and talk to them about their experiences, for example. You can also learn about the people who might be interviewing you for a job to find out things you have in common before you sit down to meet.
Learn About New Job Openings
Of course, LinkedIn can also make you aware of new job openings. Lots of employers publish listings on LinkedIn before sharing them in other places. If you're active on the platform, you can be the first to know about a potential new job and get your resume sent in before the inboxes get flooded.
Tips for Using LinkedIn
Okay, you can see why LinkedIn is an important resource for professionals like yourself. Now, it's time to learn how to use LinkedIn in the proper way. Here are some specific strategies to help you get the most out of it:
1. Keep Your Profile Updated
One of the most important (and basic) things you can do when using LinkedIn is to keep your profile updated. It's going to be hard for you to establish professional connections and make a good impression if your profile is full of outdated information.
Start with a professional headline. It should showcase your current position, as well as the company you work for. It can also include keywords that describe the work you do if you're in the process of searching for a job (writer, coach, trainer, designer, etc.).
Update your location, too. This will help you ensure that, when people reach out to you about potential jobs, those jobs are in your area and accessible to you!
2. Use Professional Photos
On other social media platforms, it's perfectly acceptable to use fun, casual photos of yourself. When you're on LinkedIn, though, it's best to keep it professional. Make sure it's an up-to-date photo, too.
You don't necessarily need a professional headshot for your profile. You should be wearing an outfit that aligns with the work you do, though. Style your hair, apply makeup if you wish, and do everything you can to look neat and well-groomed.
3. Proofread, Proofread, Proofread
Always proofread your posts, as well as any other information you share on your profile. Read over them carefully before hitting the publish button. It'll be hard for you to show potential employers that you're a good fit for the job if your profile is full of typos and grammatical errors, after all.
4. Personalize Invitations to Connect
When you send someone an invitation to connect on LinkedIn, the default message says, "I'd like to add you to my professional network on LinkedIn." That's pretty boring, right?
If you want to make an impression and get noticed, personalize the message to something that is more meaningful and will stand out to the recipient. For example, you could remind them where you met if you've run into them in person previously, or you could mention a post that you both liked from a mutual connection.
5. Create High-Quality Posts
Make sure you're publishing posts on LinkedIn on a regular basis. Regular posting helps you to stay relevant and increases the likelihood that people will notice you.
Not sure what to post? Start by sharing samples of your latest work, or post tips that can benefit others who work in your industry. You can also publish long-form articles that provide a thorough look into a particular topic and give you an opportunity to showcase the depths of your knowledge and experience.
Start Using LinkedIn Today
Now that you know about why to use LinkedIn and how to use it effectively, it's time to put your knowledge to the test. Keep the information discussed above in mind and you'll start experiencing all the benefits that LinkedIn has to offer before you know it.
Do you want to learn more about how you can expand your social media presence and improve your career? If so, check out some of the other employment-related resources on our site today. The Entrepreneurship section is full of helpful articles.