Top 10 Most Evil Women world Record
You are here: Home / Featured Articles / Top 10 Most Evil Women world Record
Top 10 Most Evil Women world Record
We all tend to focus on the evil men in the world and forget some of the truly evil women that have lived. I hope to correct that with this list. Here we have not just serial killers, but other utterly despicable women who have caused tragedy in many people's lives. So, without further ado, here are the top 10 most evil women in history.
10. Queen Mary I Born: 1516; Died: 1558
Mary was the only child of Henry VIII and Catherine of Aragon to live past infancy. Crowned after the death of Edward VI and the removal of The Nine Days Queen-Lady Jane Grey, Mary is chiefly remembered for temporarily and violently returning England to Catholicism. Many prominent Protestants were executed for their beliefs leading to the moniker "Bloody Mary". Fearing the gallows a further 800 Protestants left the country, unable to return until her death. It should be noted that Elizabeth I shares position 10 on this list for her equally bad behavior. 9. Myra Hindley Born: 1942; Died: 2002
Myra Hindley and Ian Brady were responsible for the "Moors murders" occurring in the Manchester area of Britain in the mid 1960's. Together these two monsters were responsible for the kidnapping, sexual abuse, torture and murder of three children under the age of twelve and two teenagers, aged 16 and 17. A key found in Myra's possession led to incriminating evidence stored at a left-luggage depot at Manchester Central Station. The evidence included a tape recording of one of the murder victims screaming as Hindley and Brady raped and tortured her. In the final days before incarceration, she developed a swagger and arrogant attitude that became her trademark. Police secretary Sandra Wilkinson has never forgotten seeing Hindley and her mother Nellie, leaning against the courthouse eating sweets. While the mother was obviously and understandably upset, Hindley seemed indifferent and uncaring of her situation.
8. Isabella of Castile Born: 1451; Died: 1504
Isabella I of Spain, well known as the patron of Christopher Columbus, with her husband Ferdinand II of Aragon, are responsible for making possible the unification of Spain under their grandson Carlos I. As part of the drive for unification, Isabella appointed Tomás de Torquemada as the first Inquisitor General of the inquisition. March 31, 1492 marks the implementation of the Alhambra Decree; expulsion edicts forcing the removal or conversion of Jews and Muslims. Roughly 200,000 people left Spain; those remaining who chose conversion were subsequently persecuted by the inquisition investigating Judaizing conversos. In 1974, Pope Paul VI opened her cause for beatification. This places her on the path toward possible sainthood. In the Catholic Church, she is thus titled Servant of God.
7. Beverly Allitt Born: 1968
The "Angel of Death, Beverley Gail Allit, is one of Britain's most well known serial killers. Working as a pediatric nurse, she is responsible for the murder of 4 children and the serious injury of 5 others in her care. When available, insulin or potassium injections were used to precipitate cardiac arrest; smothering sufficed when they were not. Although convicted with death or injury in nine cases, Allit attacked thirteen children over a fifty-eight day period before being caught red-handed. Allit has never spoken of the motive for her crimes, but Munchausen's Syndrome by Proxy explains her actions. This debatable personality disorder involves a pattern of abuse or harm to someone in your care in order to garner attention (Alitt was known as a child to wear bandages and casts over wounds, but would not allow them to be examined).
6. Belle Gunness Born: 1859; Died: 1931
Belle Gunness was one of America's most degenerate and productive female serial killers. Standing 6 ft (1.83 m) tall and weighing in at over 200 lbs (91 kg), she was an imposing and powerful woman of Norwegian descent. It is likely that she killed both her husbands and all of her children at different times, but it is certain that she murdered most of her suitors, boyfriends, and her two daughters, Myrtle and Lucy. The motive was greed-pure and simple; life insurance policies and assets stolen or swindled from her suitors became her source of income. Most reports put her death toll at more than twenty victims over several decades, with some claiming in excess of one hundred. Inconsistencies during her post mortem examination; the corpse was reported to be two inches shorter than Belle's six feet, paved the way for Belle Gunnes to enter American criminal folklore, a female Bluebeard.
5. Mary Ann Cotton Born: 1832; Died: 1873
Englishwoman Mary Ann Cotton is another for-profit serial killer, predating Belle Gunnes by thirty years. Married at age twenty to William Mowbray, the newlyweds settled in Plymouth, Devon, to start their family. The couple had five children, four of whom died of 'gastric fever and stomach pains'. Moving back to the north-east, tragedy seemed to follow them; three more children born, three more children died. William soon followed his offspring, dying of an 'intestinal disorder' in January 1865. British Prudential promptly paid a 35 pound dividend, and a pattern was established. Her second husband, George Ward, died of intestinal problems as well as one of her two remaining children. The power of the press, always a force to be reckoned with, caught up with Mary Ann. The local newspapers discovered that as Mary Ann moved around northern England, she lost three husbands, a lover, a friend, her mother and a dozen children, all dying of stomach fever. She was hanged at Durham County Gaol, March 24, 1873, for murder by arsenic poisoning. She died slowly, the hangman using too short a drop for a 'clean' execution.
4. Ilse Koch Born: 1906; Died: 1967
"Die Hexe von Buchenwald" the Witch of Buchenwald, or "Buchenwälder Schlampe" the Bitch of Buchenwald was the wife of Karl Koch, commandant of the concentration camps Buchenwald from 1937 to 1941, and Majdanek from 1941 to 1943. Drunk on the absolute power rendered by her husband, she reveled in torture and obscenity. Infamous for her souvenirs; tattoos taken from the murdered inmates, her reputation for debauchery was well earned. After building an indoor sports arena in 1940, with 250,000 marks stolen from inmates, Ilsa was promoted to Oberaufseherin or "chief overseer" of the few female guards at Buchenwald. She committed suicide by hanging herself at Aichach women's prison on September 1, 1967.
3. Irma Grese Born: 1923; Died: 1945
Another product of the Nazi's final solution, Irma Grese or the "Bitch of Belsen" was a guard at concentration camps Ravensbrück, Auschwitz and Bergen-Belsen. Transferred to Auschwitz in 1943, (she must have shown particular enthusiasm and dedication to the job), she was promoted to Senior Supervisor, the 2nd highest ranking female in camp, by the end of the year. In charge of over 30,000 Jewish female prisoners, she reveled in her work. Her work included; savaging of prisoners by her trained and half starved dogs, sexual excesses, arbitrary shootings, sadistic beatings with a plaited whip, and selecting prisoners for the gas chamber. She enjoyed both physical and emotional torture and habitually wore heavy boots and carried a pistol to facilitate both.
2. Katherine Knight Born: 1956
The first Australian woman to be sentenced to a natural life term without parole, Katherine Knight had a history of violence in relationships. She mashed the dentures of one of her ex-husbands and slashed the throat of another husband's eight-week-old puppy before his eyes. A heated relationship with John Charles Thomas Price became public knowledge with an Apprehended Violence Order that Price had filed against Knight and ended with Knight stabbing Price to death with a butcher's knife. He had been stabbed at least 37 times, both front and back, with many of the wounds penetrating vital organs. She then skinned him and hung his "suit" from the door frame in the living room, cut off his head and put it in the soup pot, baked his buttocks, and prepared gravy and vegetables to accompany the 'roast'. The meal and a vindictive note were set out for the children, luckily discovered by police before they arrived home.
1. Elizabeth Bathory Born: 1560; Died: 1614
Countess Elizabeth Bathory is considered the most infamous serial killer in Hungarian/Slovak history. Rumors had circulated for years about missing peasant girls; offered well paid work at the castle, they were never seen again. One of these rumors reached the ears of King Mathias II, who sent a party of men to the massive Castle Csejthe. The men found one girl dead and one dying. Another was found wounded and others locked up. Described atrocities, collected from testimony of witnesses, include; severe beatings over extended periods of time, the use of needles, burning or mutilation of hands, sometimes also of faces and genitalia, biting the flesh off the faces, arms and other bodily parts, and the starving of victims. The victim total is thought to number in the hundreds occurring over a twenty-five year period. Due to her social status she was never brought to trial but remained under house arrest in a single room until her death. The idea that the Countess bathed in the blood of her victims is folklore, and one of the few things she did not do.
Why You Should Travel with Your Partner Before Marriage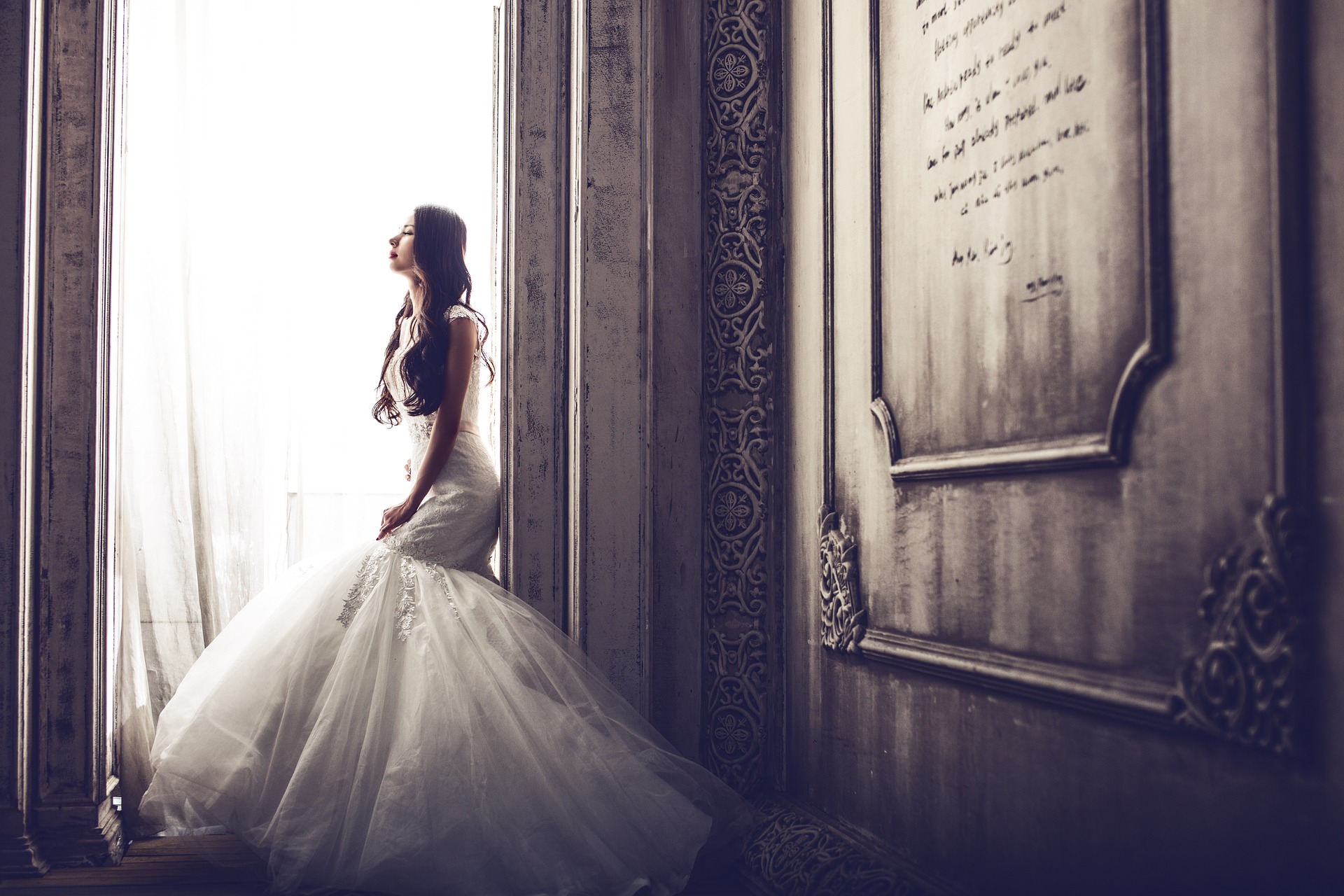 One of the fun things you should do with your partner before you walk down the aisle is to go on a vacation together.
Traveling with the person you love will make your relationship stronger and give you tremendous opportunities to learn more about them. If you want your relationship to be a success, you should strive to know your partner as much as you can.
The more you know about them, the easier it is to relate to their thoughts and feelings and so understand their actions. Here are some of the reasons why you should consider traveling with your partner before you get married.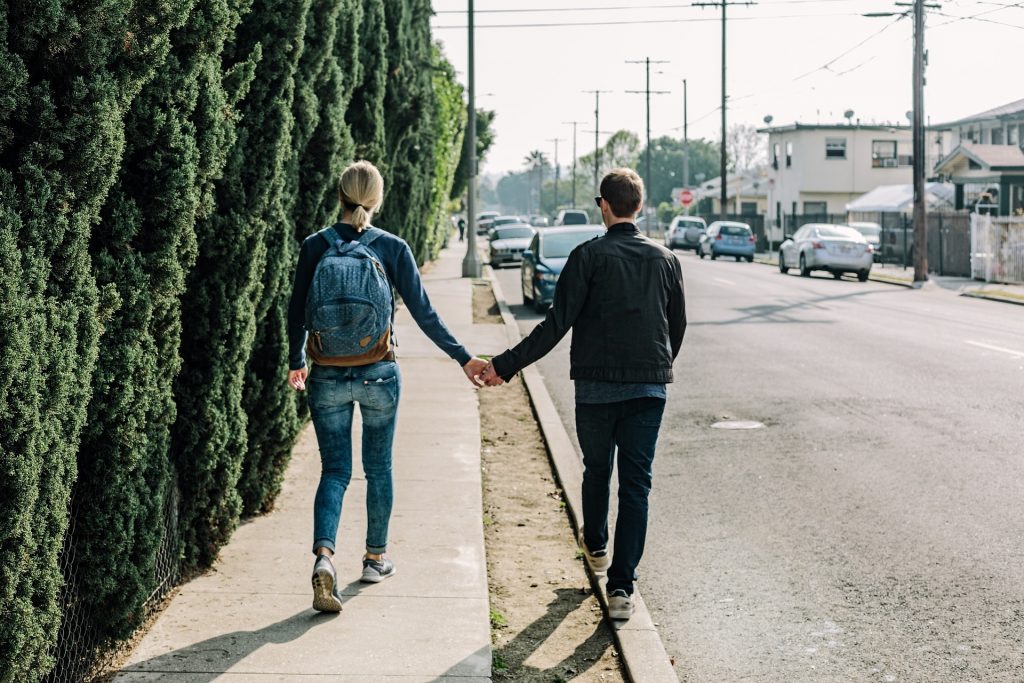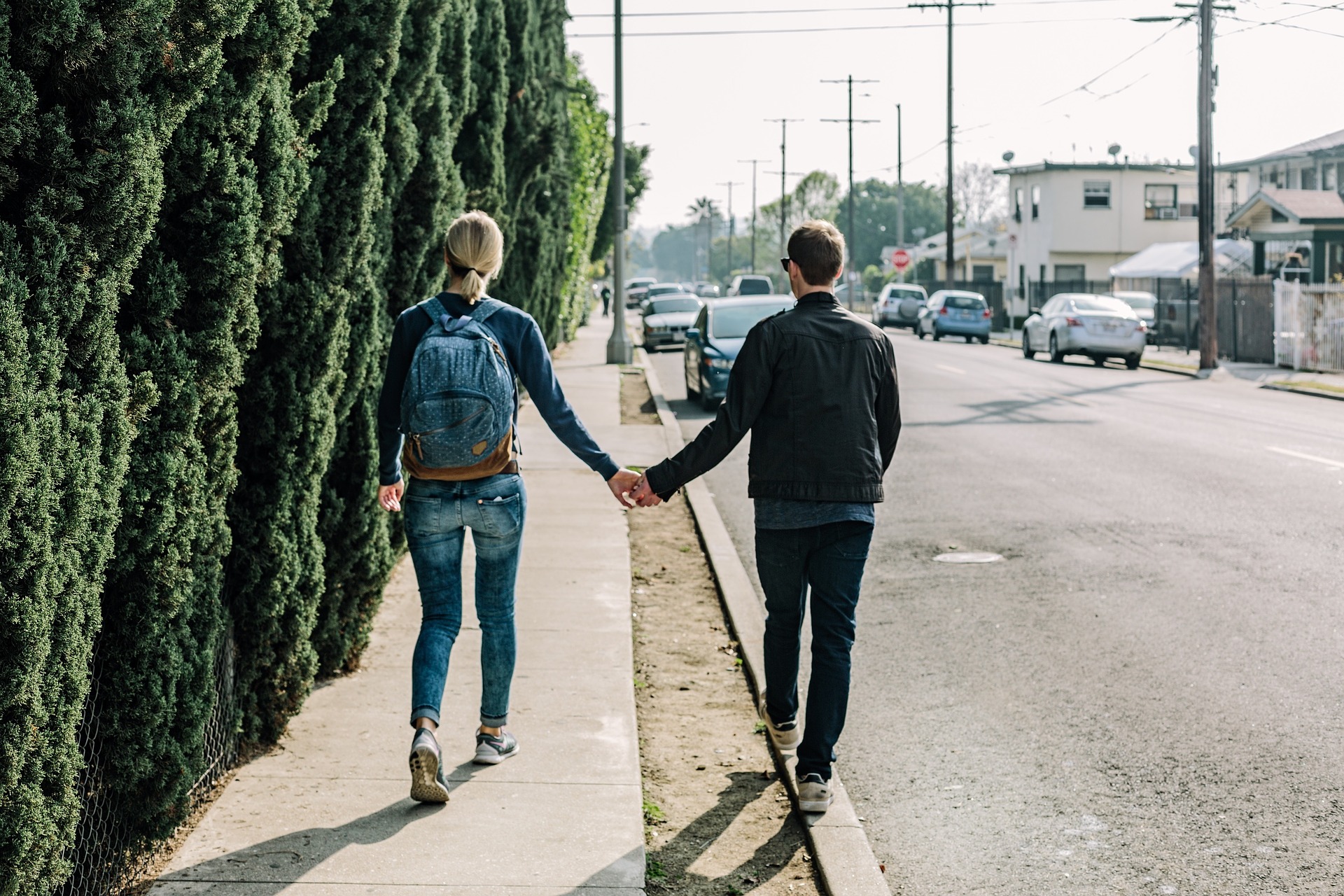 Relationship Growth
Relationships are either growing or dying. They never stand still. The natural order of healthy relationships is that you are always getting better and stronger with the passing of time.
One of the fastest ways to hack progress in relationships is to take a vacation together. The simple act of vacationing together communicates that your relationship has leveled up and you don't mind the commitments that come with such progress.
Know Your Partner Better
You really never know someone until you've spent a lot of time with them. If you are in a relatively new relationship, your partner will obviously be on their best behavior at all times. This is normal and is to be expected.
Vacationing with your partner provides you with the opportunity to spend a lot of time together round the clock. It is tiresome to keep an act for as long as a good vacation lasts. They will let their guard down and be the normal them.
If there aren't any serious red flags, know that you've found yourself a good partner.
Know How They Handle Stress
While travel is always fun, some aspects of the process can be very stressful. Things like missing a flight or flights being delayed, your luggage getting lost, or even the process of planning the trip can be sources of stress.
Trip planning is an essential part of any vacation. Even if you are staying at an all-inclusive couples resort where everything is pretty much availed to you, you must still do a considerable amount of planning including how to get to and back from the resort.
If anything goes wrong during your trip, you will know how your partner handles stressful situations. Do they crumble or do they stay composed and rise above the whole situation?
Can You Tolerate Each Other For Long Stretches of Time?
You probably haven't been around one another round the clock for as long as you are going to be together during your vacation. When you are at home, commitments such as work, shopping, and friends serve to keep you apart from each other for some time.
During a vacation, there won't be any other commitments and you will have to spend inordinate amount of time next to your partner. It is normal to need some space for yourself. Everyone needs some alone time to recharge their batteries. While on vacation, you are able to do your own thing. You're able to sit by the pool while your partner shops and gets a massage. This doesn't mean you don't love each other – sometimes it's just nice to unwind. Nonetheless, if you or your partner is constantly looking for a reason to spend time alone during the vacation, there's a cause for worry.
Relationships are built around people being able to keep the other company. If you can't tolerate one another's company for long then there's a problem.
The Silence Test
You know you are in a great relationship when even the silent moments you spend with your partner are golden. Since you will be spending a lot of time together during your vacation, it is normal that there will be a lot of silences.
Are you okay with just being able to enjoy your partner's company without the need to keep a conversation going? Or are the silences awkward
You Learn to Be Comfortable Around Your Partner
The by-product of spending so much time around your partner is that you will get comfortable around them and so allow them to love the real you.
You will build a stronger relationship with your partner when you are fully yourself and can express your feelings and thoughts authentically. You don't have to censor yourself when you are around the person you love. It is good for your relationship that you are completely open with them about how you feel and what you think.
Traveling Can Make Your Bond Stronger
There are several benefits to traveling with your significant other before you tie the knot. Traveling with your partner gives you an instant travelmate you like and whose interests you may also share. Besides all the fun you will be having, you will also find opportunities to know your partner better and to let your guard down so they can comfortable with the real you.
For your relationship to be great, you should be authentic and not be a pretender. You are lovable the way you are.